On my morning walk today around Sandringham, Dell, my friend and neighbour showed me this fabulous Dog Mural. The mural was a delightful discovery and the only disappointment is that its tucked away in an obscure laneway at the back of the shopping centre.
Having said that, the mural needed a very long wall! Paying homage to the region's canine companions, the first section of this 10m long x 3m high wall, as shown above, is Andy Warhol inspired, capturing the many faces of the Dogs of Sandy.
The second stage of the installation is now completed (shown below) extending the total length to 34m.1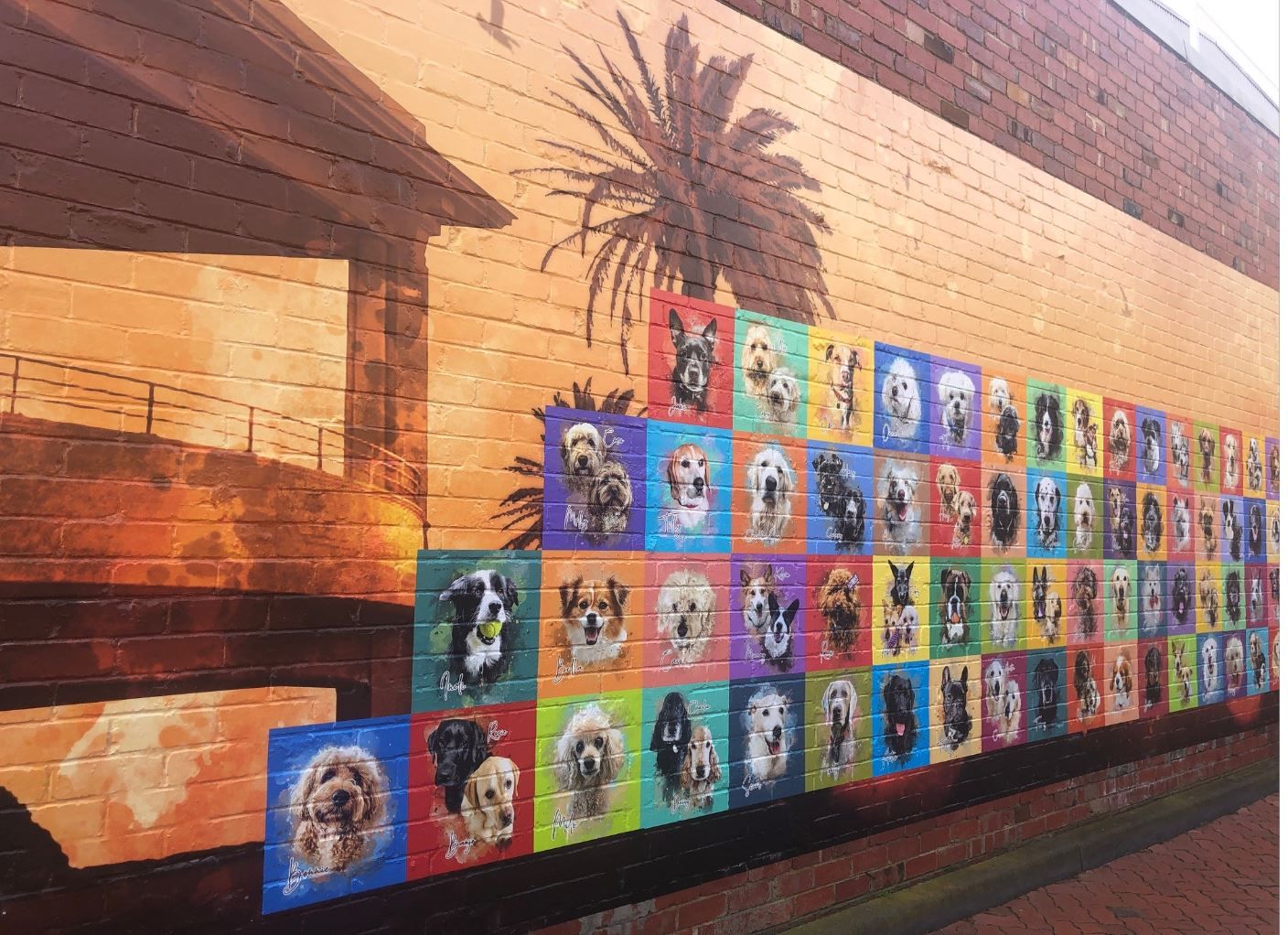 Warren J Fox is an Australian artist and photographer with a strong Melbourne Bayside connection, initially attracted to drawing and continuing to develop his talent during his Bayside school years before life led him to the world of advertising.
In recent years, Warren returned from the UK to live by the northern beaches of NSW, exploring his photo-realistic illustrations based on detailed photography, that link becoming a foundation of his work. Warren was one of only six artists selected by BP Australia to create artwork for the 100-year Centenary Celebrations in conjunction with Native Arc.1
The palm tree and rotunda, which dates back to the 1920s reflect the beach front unique to Sandringham.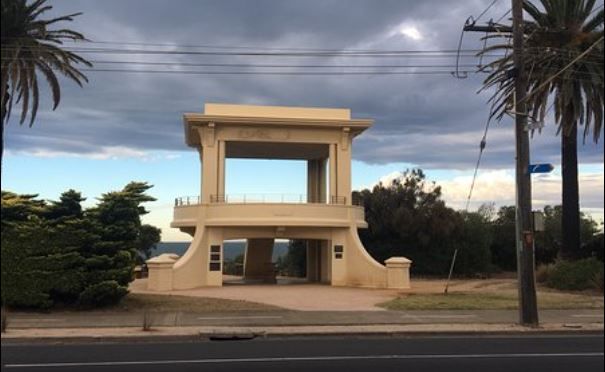 Dell mentioned that the local council contacted dog owners in our area asking if they would like to include their dog/s in the mural – the cost a mere $100 each.
It really adds a personal touch knowing we could be seeing some of these dogs as we wander our local streets. Here are some of my favourites - you may recognise a dog similar to your own.
The Bayside area of Melbourne is transforming its streets with street art installations organised by local arts group, Sandy Street Art Project (SSAP). With a host of cool projects now under their belt, Sandringham street art is blossoming.
SSAP is a non-profit group of volunteers who bring together their experience in the arts, asset management, accounting, engineering, design, writing, project management, as well as local and state government, to coordinate local art installations that turn previously unloved walls into works of art.1
Credits
splatrs.com
my own photos
picturevictoria.vic.gov.au