Sally McInerney – Not just her mother's daughter
Recently we showcased a number of female artists from the early to mid- 20th century who are part of the "Know My Name" initiative by the Australian National Gallery in Canberra. One of those artists was Olive Cotton a pioneering photographer who, despite moving to the country and raising a family, never gave up her passion for photography. You can read the post about her life if you click here.
In that post we mentioned that Olive had two children, a son, Peter, in 1948 and a daughter, Sally, in 1946. Sally grew up to also become an important photographer in Sydney. Just like her mother many years before, Sally was given a Box Brownie camera when she was eight years old, and often took it with her when playing in the bush and on walks with her mother.
We can learn most about Sally McInerney and her relationship with her mother in the articles that were published in May 2014, when a joint exhibition of their work was held in Sydney, called Mother and Daughter: A Conversation. If you click on the bookmark below, you will find examples of both Sally's work and following that, some of Olive Cotton's. Perhaps you can see some similarities in portraying light and nature, despite the difference in time and techniques – and film vs digital media!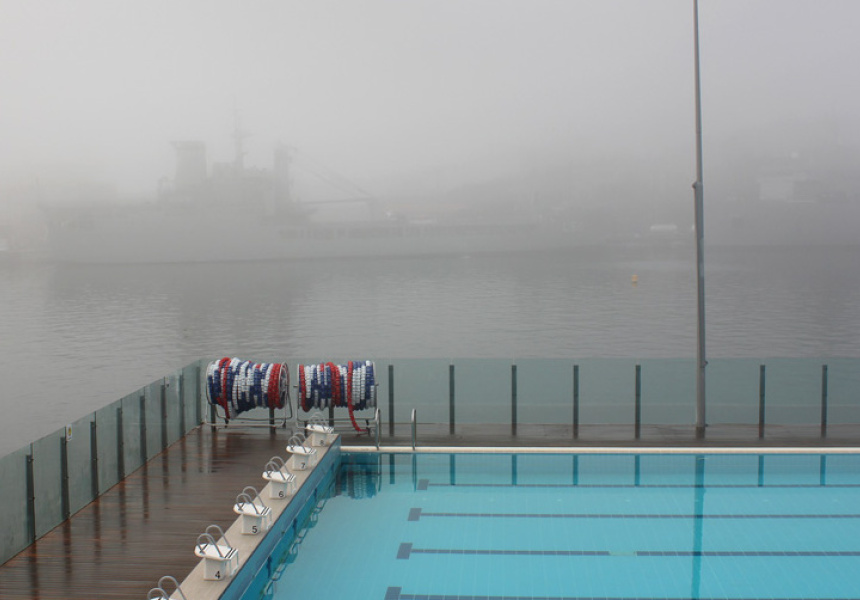 In another interview with the Sydney Morning Herald in May 2014, Sally said to the journalist: 1
''As a family, we were all interested in photography and cameras, and my mother's camera was a feature of the household in the way in some families that a great big plasma screen might be. It was just part of normal life.''
''We had a fairly isolated life, [on the farm near Cowra], there were no immediate neighbours for instance, so the camera for me was like a little friend that I'd take out with me. It was almost like having a silent companion, and you could share the excitement of a certain thing you'd seen with a camera – I still feel like that, actually.''
I particularly love the first of Sally's images in the Broadsheet article above, entitled Boy Charlton Pool and battleship. I find the colour and clarity of the pool in the foreground and the misty shadow of the battleship in the background just mesmerising. It's just such an unusual but iconic view of the centre of Sydney, probably early in the morning.
The best way to see Sally's contemporary photographs are by looking at her website. The page in the book mark below lists on the right hand side the vast number of solo and group exhibitions that Sally has participated in. It is certainly an impressive array, don't you think?
On the left hand side, Sally's photographs are grouped into themes. You might like to browse through some of them if you click on the bookmark below. What do you think? Can you pick out a favourite?
Footnotes
With thanks to the Sydney Morning Herald, article by Sarah Thomas, as updated 14th May, 2014.