Portrait of Nugent Hermann Welch by Victor Leonard William Mitchell, 1957.1
Yesterday we commemorated Anzac Day with paintings by New Zealand war artist Nugent H. Welch.
I thought you would enjoy seeing some of the landscape and seascape paintings Nugent Welch became famous for.
Land Breeze by Nugent Hermann Welch c.1940, oil on canvas, 395mm x 5000mm 2
Through Welch we get to enjoy the magnificent and changing landscape that is New Zealand. These are oil paintings.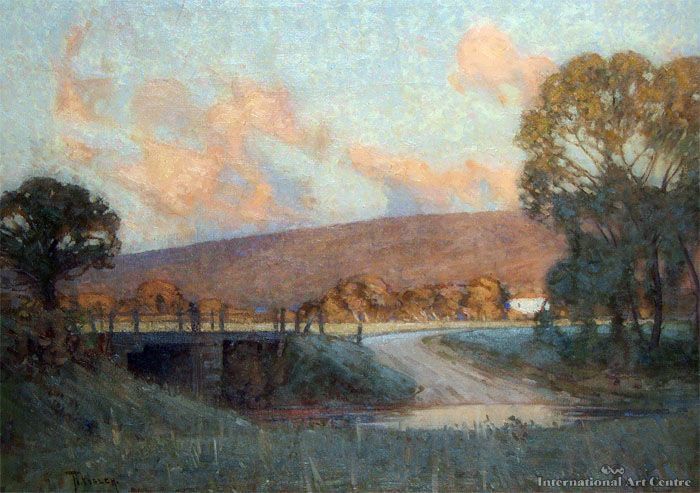 From time to time we talk about how to paint and recently we were discussing how to paint rocks. I've enlarged Symbols of Time by Nugent Welch for those of you who are interested to see how Welch painted his rocks using oil paints in this work.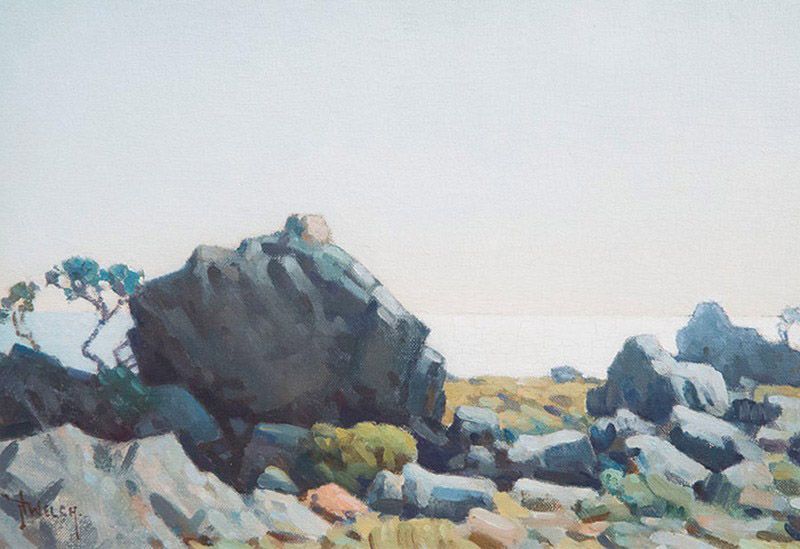 Nugent Welch was born at Akaroa while his father the painter J. S. Welch was painting there. He began painting in 1908, studied for a short time at Canterbury School of Art then at Wellington Technical College where Margaret Tripe and Maud Sherwood were among his instructors. He served as an official war artist with the New Zealand Expeditionary Force during World War I. He Later became known as a leading Wellington plein air artist and was a member of the Silverstream School led by Nairn. He was a member of the Wellington Art Club and a life member of the Academy of Fine Arts. His favourite painting place was a specially furnished cave at Cape Terawhiti, where his ashes were scattered. This artist specialised in landscapes which conveyed those qualities of light and air which the French Impressionists brought to the attention of painters. 2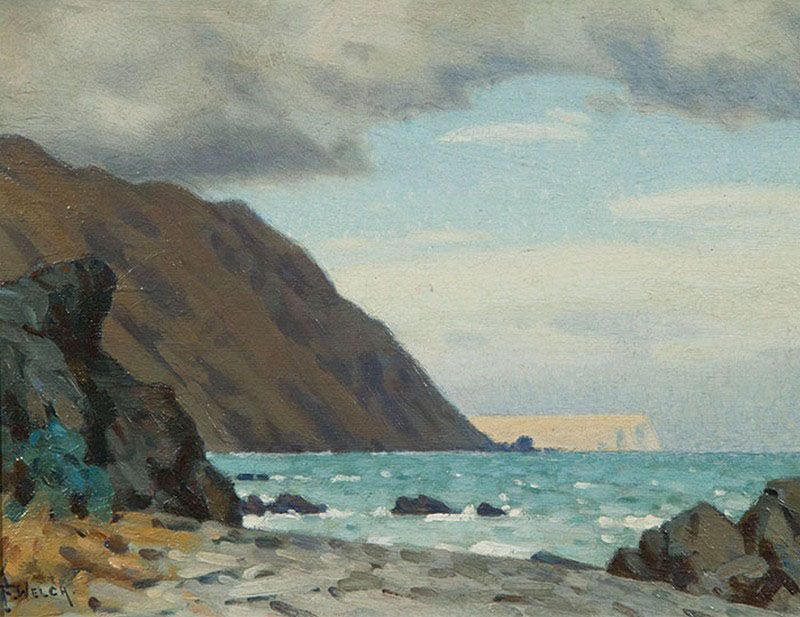 And again I have magnified the image below for those of you interested in examining the brush stokes and palette used in the painting of rocks. We can learn a great deal from Nugent H. Welch.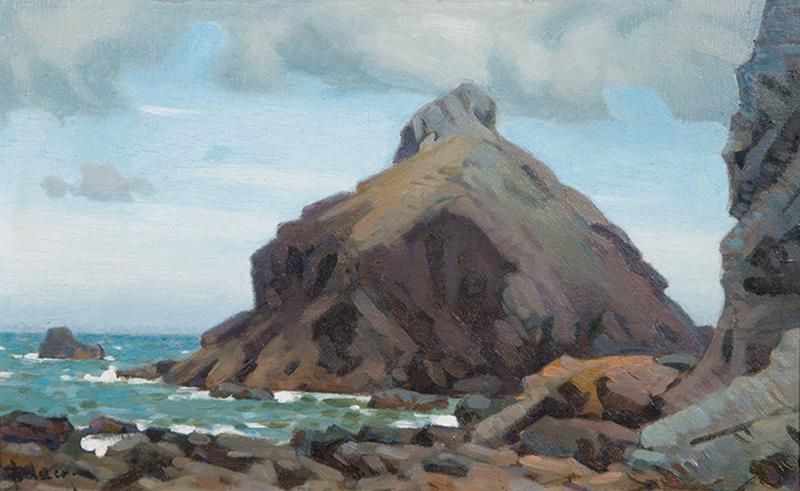 Like them (French Impressionists), Welch preferred to paint in the open air, directly from nature. He was interested in the movement of clouds over a landscape, sometimes producing brooding atmospheric works (as above) which did not find as ready a public as his sunnier paintings. His watercolours were always less adventurous than his oils probably because he tended to rely on tried and tested conventional formulas when painting them.2
Four examples of watercolour paintings by Nugent H. Welch which are more subtle than his oils.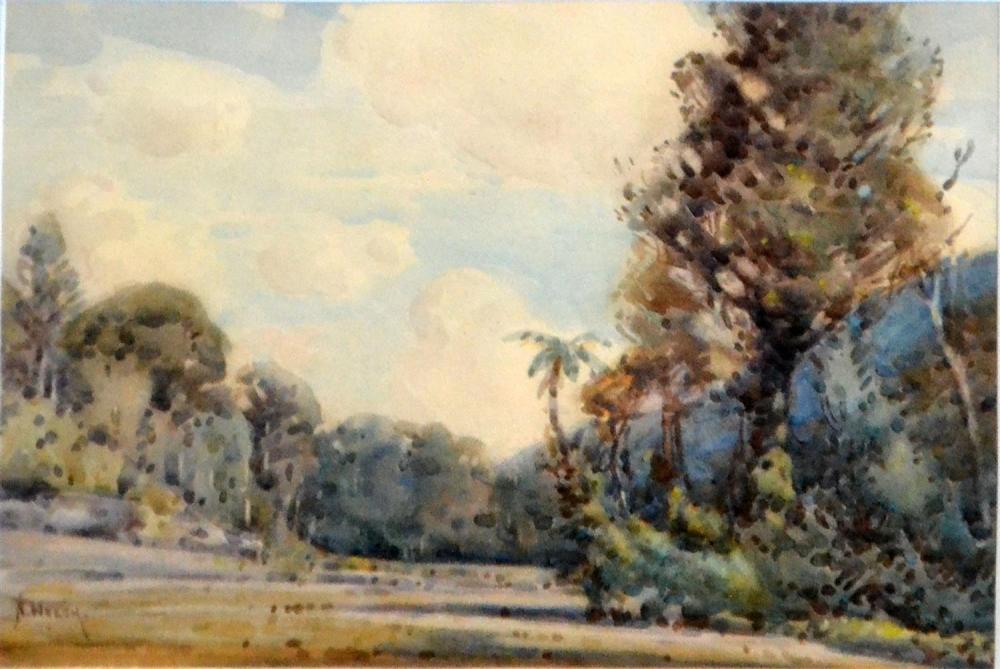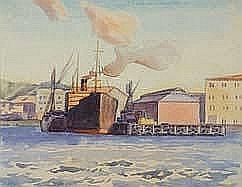 Credits
1. nzhistory.govt.nz
2. fletchercollection.org.nz
3. artrecord.com
4. invaluable.com
5. mutualart.com