Monday's Feature Art Work: Framed!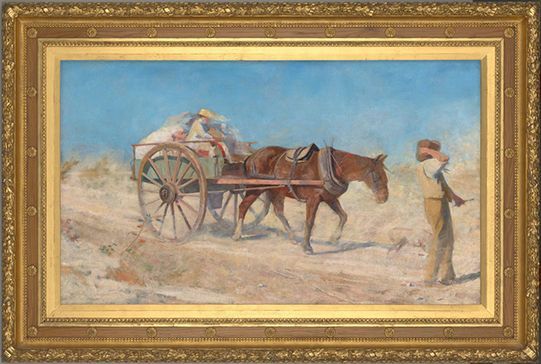 Today's feature art work is very different to our usual painting or sculpture. Today we feature the Art of Reproduction Framing: a frame can definitely be a work of art.
I was reminded recently how important framing can be to a painting when we showcased Gems of the Desert created by subscriber and artist John Wylie. John made the frame for this painting from recycled 100 year old baltic pine floor boards so as to enhance a rugged look and a gold line was added for a "classic" appearance.
The National Gallery Victoria has made a video featuring conservator MaryJo Lelyveld describing the process of making a historically accurate reproduction frame using traditional techniques. The picture she reframes is North Wind by Australian artist Frederick McCubbin (1855-1917).
Please follow this link to view Making a Frame for McCubbin's North Wind.
Credit
ngv.vic.gov.au