We begin the March mailbag with an item from a newspaper found by D- our roving reporter in Central Victoria. And the item is all about NFTs and Picasso which is fascinating as I am quite sure Picasso would not have heard of NFTs in his lifetime. An NFT is a non-fungible token which if I understand correctly acts as a public certificate of authenticity or proof of ownership. If there is anyone out there who would like to educate us about this digital item please contact us at hello@anart4life.com.

Behind the plan was the granddaughter of Picasso Marina Picasso and her son Florian as seen below. But although the three children and two grandchildren of Pablo Picasso have joint ownership of the intellectual property of the Picasso name, but it is only Claude Ruiz Picasso, Picasso's son and the administrator for the family, who could authorize an NFT project.1
Marina and Florian Picasso have since backtracked on their claims. Florian's lawyer, Cyril Noterman, told AP that the NFTs were Florian's alone. "Maybe we should have been a bit more clear from the beginning," Noterman said. If you would like to learn a little more please check out an article by Sarah Cascone After Pushback From the Picasso Estate, the Artist's Great-Grandson's NFT Sale Is…a Bit of a Flop.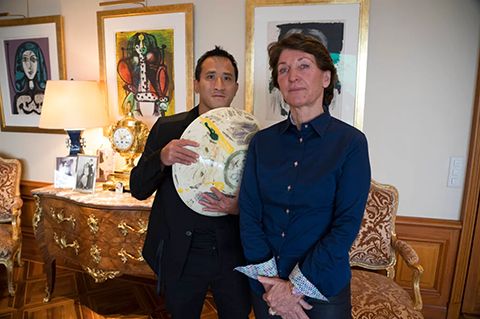 From Spain to the USA where, in response to our posts about fences or no fences, one of our Twitter followers (@DoseCritical) tweeted:
Thanks Anne, I would also like to direct you to the hamlet of McLean,TX, the home of the "Devil's Rope" barbed wire museum. Whilst the cowboys sing "don't fence me in" the fact is, as you have mentioned, this does not apply to longhorn critters! Having lived fenceless for a short time in Brooklyn, I firmly believe in the adage "Good fences make good neighbours".
@DoseCritical
I've checked out the Devil's Rope Museum which is dedicated to the history of barbed wire, fencing tools, and ranching heritage. Features exhibits and collections from private wire collectors from across the U.S, a reference library with extensive patent information for researchers and educators, a dust bowl exhibit, salesman samples, warfare wire, and a collection of road lore with artifacts dedicated to the Texas portion of Historic Route 66.
It is thought to have the largest collection of published material concerning barbed wire.3
I did find it slightly disturbing though to learn that the museum is housed in a converted brassiere factory!! Surely there is no connection!!!!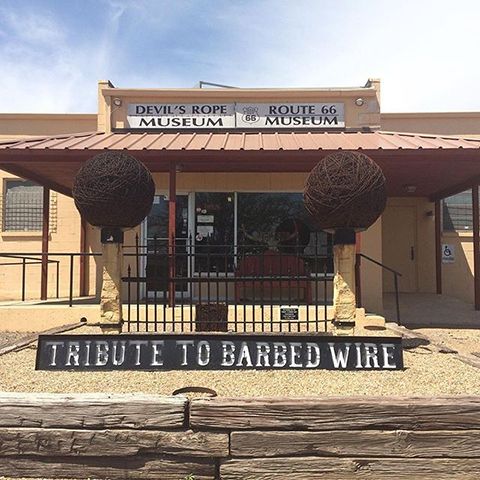 And still more chatter on the line about fences versus no fences!! This time from Rowdy Wylie in South Australia who says:
This is so interesting… reading all the different comments and how each country… state or region appears to have their own "take" on fences and the practical uses for their individual farming requirements and environments…
Today I was driving through the Fleurieu Peninsula on a trip to Adelaide... admiring (of course) all the local farmers' properties and then I had the thought of... cattle or sheep "Rustling"... it appears this is a major concern in America and also Australia!!!
Possibly Fencing & Gates provide some limited security for this issue??? Although cameras are utilized these days!! Also for farmers who grow crops.. they often have farming implements (tractors.. harvesters etc..) and grain storage "silo" equipment left in isolated fields for long periods...
I have recently been watching the ABC show titled - "Muster Dogs" which is about the Australian Kelpie Dog.....an amazing show!!! All these farmers have fences to keep the dogs in and this assists with the "rounding up" of the cattle and sheep... working them "up against" the fences which in turn... guides them towards the "holding pens and yards"....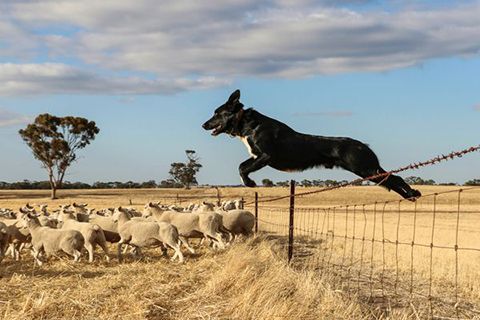 Thank you all so much for a great discussion about our fences.... a great structure to "lean on" and have a "Yarn" with our neighbours about life!!! Rowdy Wylie
And thank you Rowdy for your wonderful support and contribution to the AnArt4Life blog. All around the world people are leaning on fences having a conversation - in fact they have been doing this since fences were first thought of.
I vote for keeping fences as part of our world!
Here is C19th Dutch artist Willy Sluiter's (1873-1949) endorsement of the importance of fences.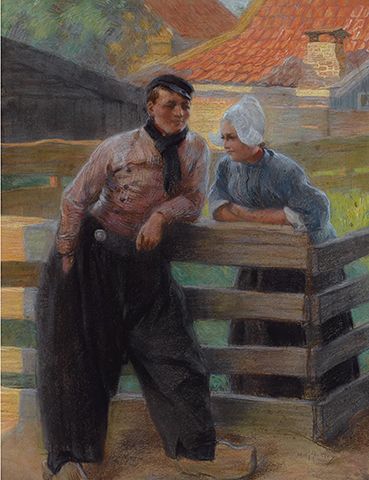 Our subscriber Soumya Kundu has created a portrait in memory of Lata Mangeshkar (1929-2022) who died on 6 February this year.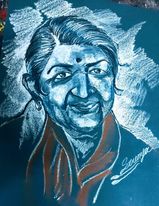 Lata Mangeshkar was an Indian playback singer‡, music composer and philanthropist. She is widely considered to have been one of the greatest and most influential singers in India. Her contribution to the Indian music industry in a career spanning seven decades gained her honorific titles such as the "Queen of Melody", "Nightingale of India", and "Voice of the Millennium".3
Lata recorded songs in over thirty-six Indian languages and a few foreign languages, though primarily in Marathi, Hindi, and Bengali. Her foreign languages included English, Russian, Dutch, and Swahili. She received several accolades and honors throughout her career. In 1989, the Dadasaheb Phalke Award was bestowed on her by the Government of India. In 2001, in recognition of her contributions to the nation, she was awarded the Bharat Ratna, India's highest civilian honour; she is only the second female singer, after M. S. Subbulakshmi, to receive this honour. France conferred on her its highest civilian award, Officer of the National Order of the Legion of Honour, in 2007.3
She was the recipient of three National Film Awards, 15 Bengal Film Journalists' Association Awards, four Filmfare Best Female Playback Awards, two Filmfare Special Awards, the Filmfare Lifetime Achievement Award and many more. In 1974, she was one of the first Indian playback singers to perform at Royal Albert Hall in London, UK. Her last recorded song was "Saugandh Mujhe Is Mitti ki" released on 30 March 2019 as a tribute to the Indian Army and the Nation.<sup.3
At one point, she appeared in the Guinness World Records which listed her as the most recorded artist in history between 1948 and 1987.3
‡ A playback singer is a singer whose singing is pre-recorded for use in films. Playback singers record songs for soundtracks, and actors or actresses lip-sync the songs for cameras; the actual singer does not appear on the screen.3
We will conclude today with an exquisite performance by Lata Mangeshkar from her "Lata An Era In An Evening" Concert in Mumbai on 9th March 1997.
There's a haunting quality to many of these classic Bollywood songs - hypnotic melodies that just send shivers down your spine!
Late Mail
We have had so much mail there will be a second mailbag for March coming up in a few days. Thank you to everyone who is sending in examples of art in our world for us to appreciate and learn from.
Credits
1. artnews.com
2. barbwiremuseum.com
3. en.wikipedia.org
4. dogbible.com
5. sothebys.com