Light Years by Camberwell Camera Club: Part Three

I do hope you are enjoying the posters created by photographers from the Camberwell Camera Club (Melbourne, Victoria, Australia) who held an exhibition earlier this year titled Light Years.
Through photographic essays exploring themes of the everyday, cultural traditions, and the beauty of nature, the featured artists take the viewer on a journey revealing the power of visual storytelling.1
If you missed the earlier posts in this series please click here and here.
Let's look at a few more posters and learn more about the photographers' thoughts about their chosen subject matter.
The Baby Project by Wolf Marx will no doubt bring back many memories for some of you.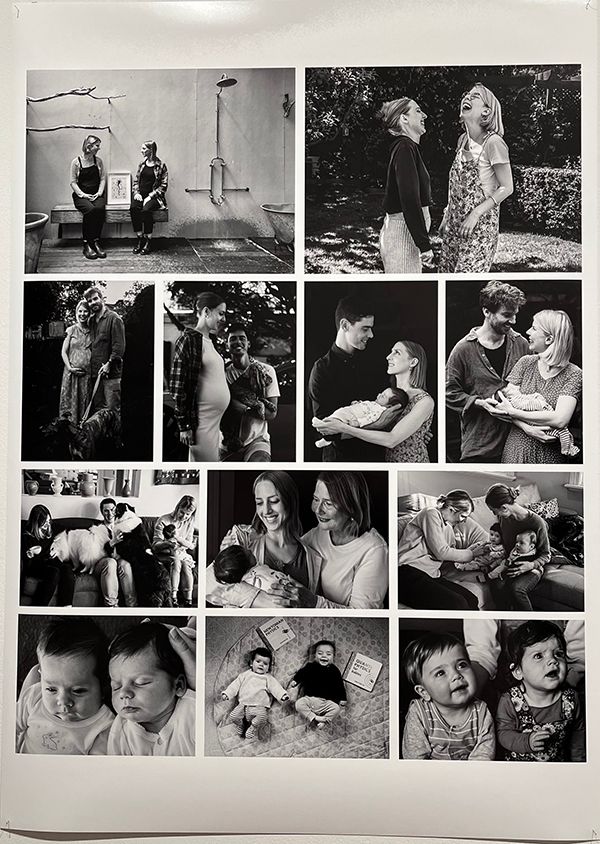 Photographer's Statement
Artistic creativity, I believe, is instinctively present in a few people and is difficult to learn for the rest of us. I am doing my best to learn. I am mainly interested in documentary photography, such as this project about the birth of our first two grandchildren. My daughter and daughter-in-law are close friends, and coincidently they both became pregnant just weeks apart which brought joy to our family. I tried to show this joy in the photos and record the bond that grew between them throughout and beyond their pregnancies. Wolf Marx
And also involving children and their relationship with the adults in their lives is the poster Family Passata Making by Anna Janiak.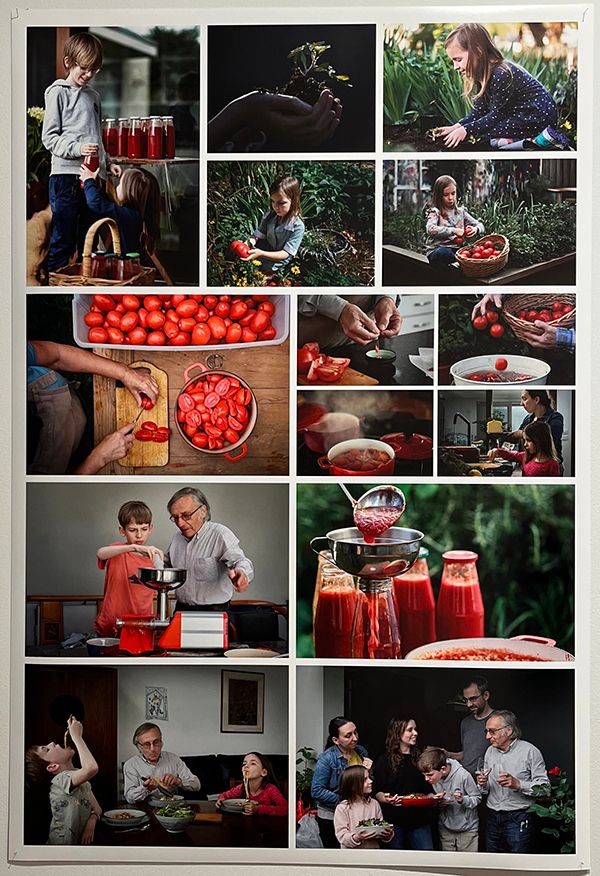 Photographer's Statement
Every year, from late summer to autumn we are busy preserving produce from our garden and orchard for the year to come. I wanted to pass this tradition on to our grandchildren, so I documented the process of us making passata together, starting from collecting seeds and planting seedlings to harvesting, processing, and preserving the tomatoes.
At the end we all enjoy the fruits of our labour. Anna Janiak
David Bignell presented a poster on People at Flinders Street Station.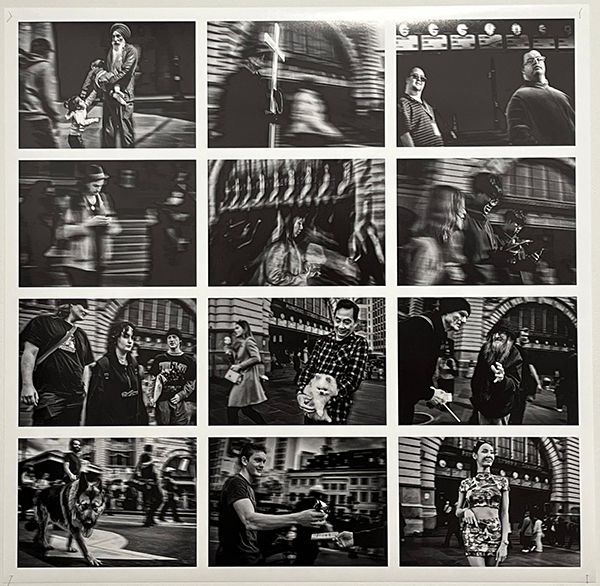 Photographer's Statement
My photographic series explores the parade of diverse individuals passing in front of Flinders Street Station. Through the use of motion blur in the background, I have tried to capture the dynamic and frenetic energy of bustling Melbourne, while highlighting in sharp focus the passers-by who stand out amongst the blur...suggesting the transience of life in this busy environment. David Bignell
And finally today the poster titled The Stony Creek Football Team by Ken Spence.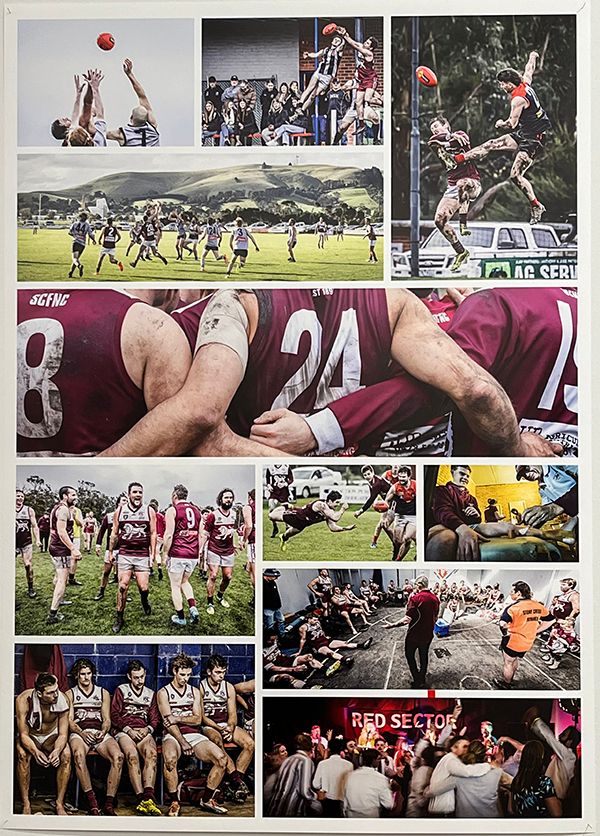 Photographer's Statement
While Stony Creek is a very small community in South Gippsland, it boasts an active football and netball club. I saw this project as an opportunity to learn more about the club and the community that supports it. It quickly became apparent that this team was more important than football - rather it was about community engagement and respect. Stony Creek might be a small dot on the map, but it has a big heart. I am now hooked, and with my camera I will be taking up my position on the field again in 2023.
If you would like to see more work by these amazing photographers from the Camberwell Camera Club please follow the bookmark link below.