Light Years by Camberwell Camera Club: Part Two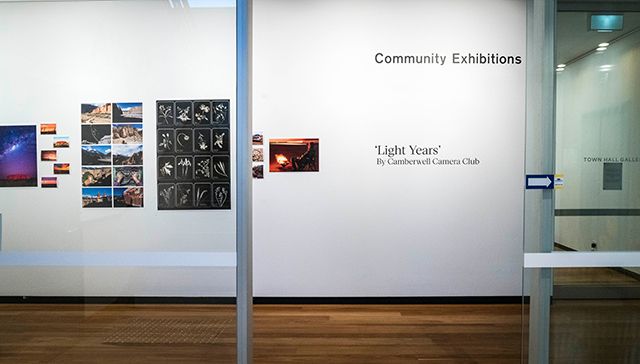 Today we continue to look at and appreciative the remarkable posters created by photographers from the Camberwell Camera Club (Melbourne, Victoria, Australia) who held an exhibition earlier this year titled Light Years.
Through photographic essays exploring themes of the everyday, cultural traditions, and the beauty of nature, the featured artists take the viewer on a journey revealing the power of visual storytelling.1
If you missed the first post in this series please click here.
Our first poster to view and appreciate is Botanical Fine Art by Fiona Anderson.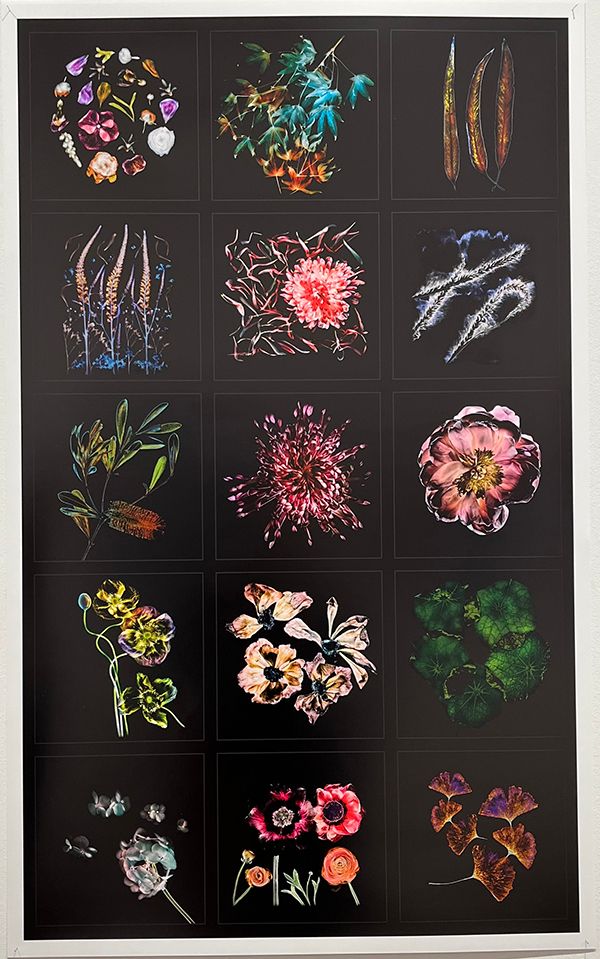 Photographer's Statement
My photographic series explores the intersection of the natural and the surreal through the use of altered hues on black backgrounds. Each image showcases the intricate beauty of botanical creations in a way that is both familiar and otherwordly, inviting viewers to contemplate the delicate balance between reality and imagination in the natural world.
My images were created in a flat-lay format, on a light box. I took multiple exposures of each subject, from slightly under to over-exposed, then in Photoshop selectively brushed through elements from each exposure. This accentuated the detail and three dimensionality. I edited by inverting the images and altering hues. Fiona Anderson
Next we come to the poster created by John Urbano titled Werribee River.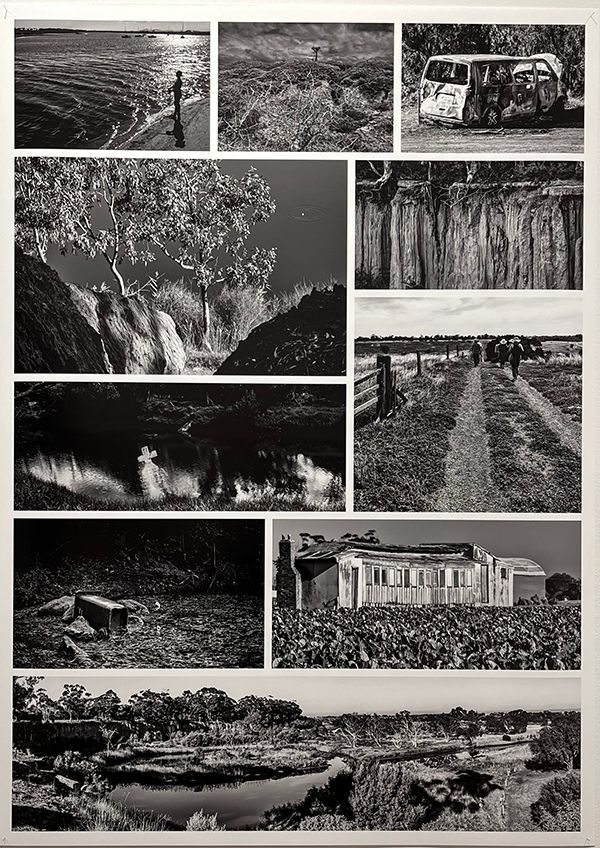 Photographer's Statement
Since COVID, for me photography has become more than capturing images for record-keeping. It has become a pathway for probing my emotional reaction to the landscape. This project, about my place of birth, is an exploration of assumptions. John Urbano
Tales from the House on Wheels- Bush Art was Gabrielle O'Brien's poster.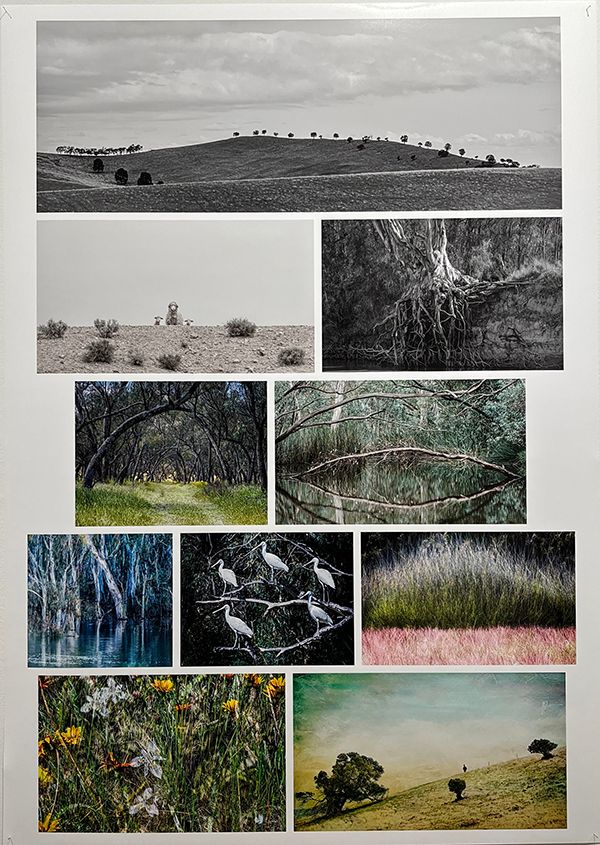 Photographer's Statement
Both photography and travelling outback Australia are new loves in my life. Exploring our country and finding my inner artist inspired this collection. It's a journey of discovery that's changing how I see and represent the landscapes from a purely descriptive to a more interpretative experience. My ambition as a photographer is to recognise and share the natural art that's abundant in our Australian bush.
And also keen to be out in the fresh air is Alan Bennett as illustrated in his poster titled Birds and their food.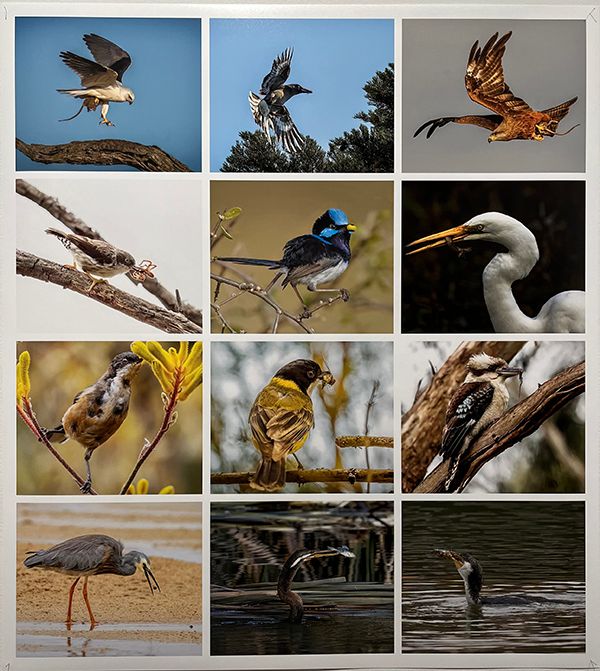 Artist's Statement
Photographing birds gets me out of the house, into the fresh air and away from urban life. One of the open secrets with bird photography is to understand what food they eat and where that food is most likely to be. Birds will arrive there sooner or later - often much later.
I gave myself the challenge of photographing 12 birds with their usual food partly as a challenge and partly to document the diverse nature of food sources and locations.
My images were collected over a 12-month period and many hours of effort. This work has also increased my awareness of the need to look after our environment and, specifically, protect food and habitat resources for our native birds. Alan Bennett
Finally for today's post - one for lovers of cats presented by Maggie Tan through her Journey to a Furever Home.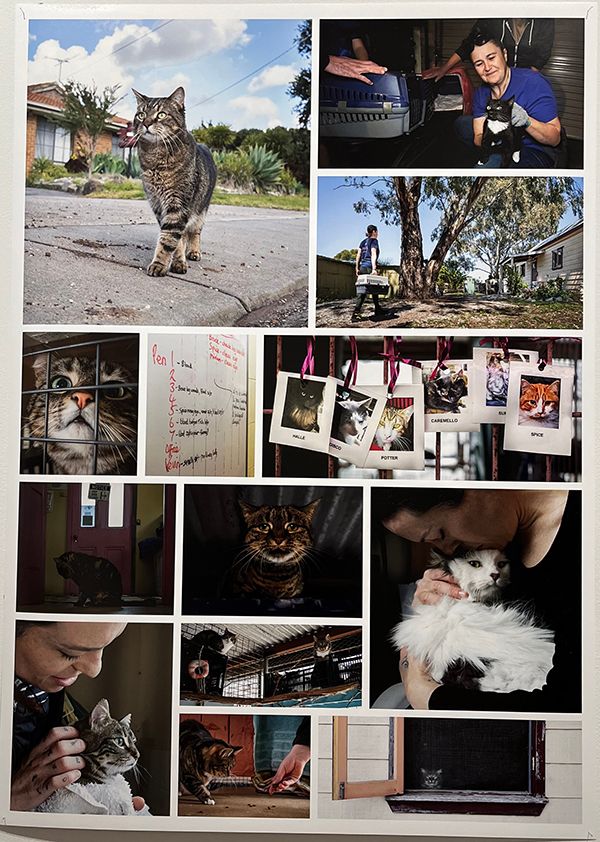 Photographer's Statement
Through photography I learn, am inspired, and empowered to utilise my skills to make a difference to others, whether they're on two feet or four paws. My project with the Sunny Days cats highlights the brilliant work of both the organisation and volunteers dedicated to 'taking the stray out of stray cats, through rescue, rehabilitation and rehoming'.
While volunteers help cats in their long rehabilitation process, these cats in return are providing their humans with invaluable social and mental health support.
My aim is to address issues surrounding stray cats threatening our native wildlife and I will continue to follow these cats' journeys in finding their 'furever' homes. All proceeds from art sales will be donated to Sunny Days Rescue & Rehab in Lara Victoria. Maggie Tan
I will be back tomorrow with some more of these wonderfully inspiring posters created by members of the Camberwell Camera Club.
If you would like to see more work by these amazing photographers please follow the bookmark link below.
Credits
1. Exhibition leaflet, Camberwell Camera Club