I've been looking at a lot of leaves over the past few days from Kew Gardens to my early morning walks in Regent's Park. Thanks to Caroline who is holding the fort back home we were introduced to the remarkable works of Philippa Nikulinsky a celebrated Australian Wildlife Artist.
Being surrounded by all of this vegetation has reminded me that I must show you the Leaf Art of Omid Asadi, brought to my notice some time back by supporter L of Wheelers Hill.
Omid Asadi currently lives in Manchester, United Kingdom. He explains how he made the pieces: I created this work with carving and cutting techniques on actual fallen leaves using a craft knife and a needle. I always try to create pieces with a message, not just beautiful art. Some of these messages or ideas come from my world view, poems, stories, global problems and philosophy. I'm also inspired by other artists' and designers' works. (boredpanda.com)
Jane, Caroline and I are delighted when we can gracefully segue from one blog to another as we do strive for continuity and to highlight for you the many interconnecting threads that binds the art world together.
To my delight I discovered that Omid Asadi was obviously a fan of Edvard Munch, the Norwegian artist Jane showcased a couple of days ago from her visit to the Munch Gallery in Oslo.
Asadi has created his own version of The Scream by Edvard Munch in Leaf Art.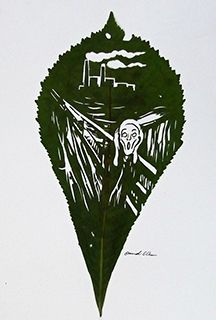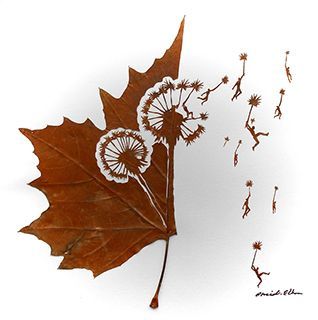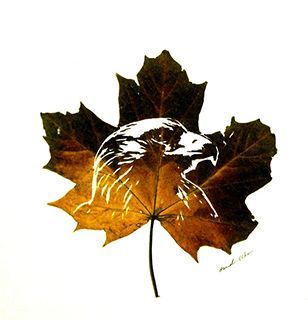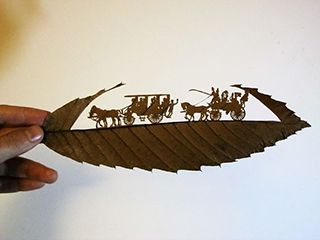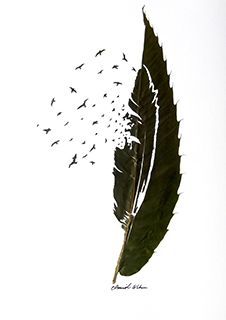 And speaking of Leaves - one of the most delightful materials to work with is Gold Leaf which can add much to many styles of art. This delightful icon is made from egg tempera and gold leaf on wood.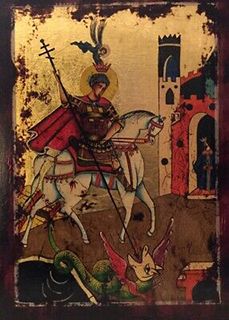 And this majestic piece is an example of Ancient Thai Gold Leaf Art of Chinese dragon on temple door of Wat Chalermprakiat in Nonthaburi, Thailand.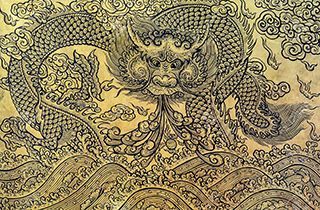 The Portrait of Adele Bloch-Bauer I (also called The Lady in Gold or The Woman in Gold) completed by Gustav Klimt between 1903 and 1907 must surely be the most famous gold leaf painting.
The portrait was commissioned by the sitter's husband, Ferdinand Bloch-Bauer, a Jewish banker and sugar producer. The painting was stolen by the Nazis in 1941 and displayed at the Österreichische Galerie Belvedere. In 2006, following eight years of effort by the Bloch-Bauer heirs, the painting was returned to the family; it was sold the same year for $135 million, at the time a record price for a painting. (Wikipedia)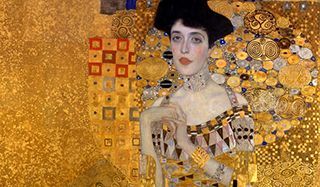 I am preparing for a tour of Cornwall and when I think of this English county two thoughts spring into my mind: mining and art! What a strange combination! Thousands of the immigrants to Australia at the time of the gold rush came from Cornwall. And Cornwall, as we have often mentioned on this blog, was and still is, home to some of the greatest art produced in Britain. Cornwall is an Art Magnet!
But before you journey with me to Cornwall I am going to let Jane tell you all about the world of gold as it was born in Ballarat, Victoria.
Credits
pinterest.com
boredpanda.com
picclick.com.au
123rf.com
en.wikipedia.org