Our feature mail image for today's mailbag comes from Phil who like many of our subscribers and followers is extremely talented. Phil has also crafted two treasure boxes displayed in their glory below. Aren't they just beauitful and don't you just love objects made from wood?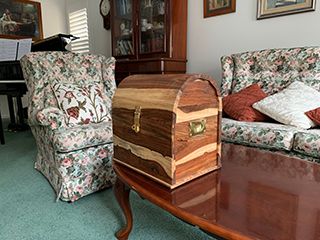 Digging down into our July 2021 mailbag we find an item from Julie who has alerted us to recently discovered wonderful photographs of Mexican artist Frida Kahlo.
Today, Frida Kahlo remains one of the most celebrated artists in modern art. In terms of subject matter, Kahlo favored self-portraits and scenes rooted in her Mexican heritage. Given the deeply personal nature of these themes, art historians and art lovers alike are able to learn about Kahlo through her paintings. While studying her art is an excellent way to get to know the artist, this rare collection of photographs also offers an intimate glimpse into her life.1
Please follow the bookmark link to see the photographs which are just amazing especially if you are a Frida Kahlo fan, as am I.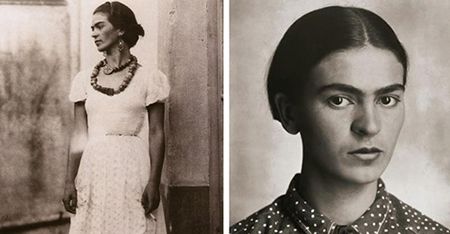 Regular subscribers would have read the post on John Pickup OAM Investiture. We received a lovely email comment from Rowdy Wylie on the occasion of this very special award. Rowdy said:
Hello Anne….. Congratulations to you & the GAALS for today's magnificent post covering JP's OAM Investiture recently held at Government House in Brisbane. John & his family looked so proud at the presentation ceremony and celebrated with "High Tea" in the gardens…love those cucumber sandwiches!! A tremendous tribute to JP's amazing life achievements and his "grounding" commitment to numerous regional communities..…..
Julie has also sent in some amazing shots courtesy of timeand date.com of the Solar Eclipse which took place on 10 June 2021.
You can read more about this in Julie's post Stunning Solar Eclipse.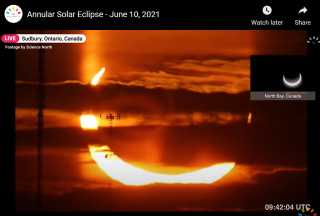 And we have another SPOT THE...
After the Spot the Emus a couple of weeks ago, E in London, for a bit of a laugh, has sent in Spot the Heron.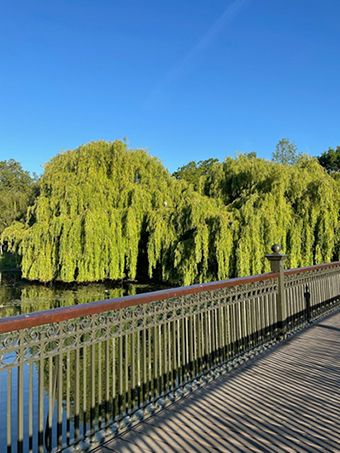 A shoutout to the Rotary Club of Blackwood South Australia who are about to conduct their Art Show and Sale. Thanks to Rowdy Wylie who has alerted us to this event for our South Australian subscribers and followers.
I am sure you will see some fabululous art works and keep your eye out for a John Rowdy Wylie painting or two.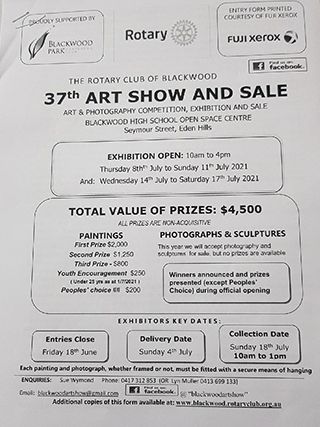 And D in Bendigo wouod like us to give a shoutout to the Uniquely Bendigo shop in the Bendigo Visitor Centre 51-67 Pall Mall Bendigo which supports local artisans, craftspeople, authors, producers and jewellery makers. Specialising in quality gifts and hampers, you can select from a ready-made pack or design your own and select your favourites from our broad range. You can buy online or in-store.
At present in the Living Arts Space is a display titled Composing Pattern which sees three of Central Victoria's leading textile print designers come together to present an exploration of their pattern making methods and eye-catching outcomes. An explosion of motif, colour and repeats, the exhibition showcases the designer's original artworks and the processes they use to take these through to patterns that adorn anything from textiles and ceramics through to paper, metal and plastic. Come and explore the world through the eyes of pattern composers Libby Noblet, Lucy King and Natalie Ryan. 2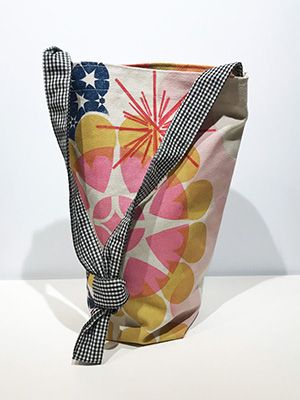 And for the bird lovers in our community D in Bendigo also sent in this link to a short video on an amazing feathered creature. If you love birds click here.
Don't forget - if you have something, something special you would like to share with the AnArt4Life on-line community send it in to me by doing a reply email to your morning post. Perhaps you too have made your own letter box or you know of an unusual post office in a remote place on earth. If you have handcrafted anything we would love to see it and to display it.
Art starts with you, in your home.
Credit
1. mymodernmet.com
2. uniquelybendigo.com.au