Journey around the Scottish islands: Introduction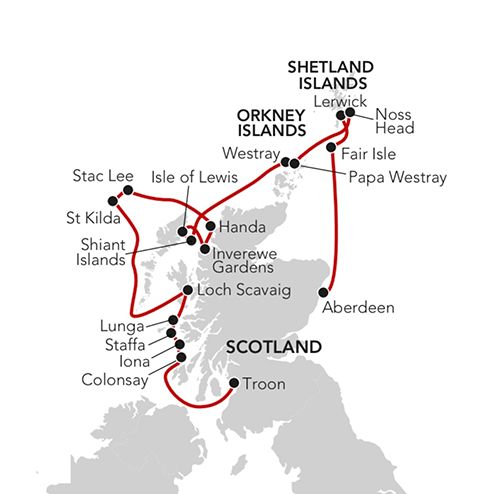 As the time for the departure on my cruise around the coastline and islands of Scotland approached I found the time to do a little research. First on the expected weather ... and so we are prepared for days where the average summer temperature is something like 12℃ and with thermals, wet weather gear, waterprrof walking shoes, walking stick, Tilley hat, gloves, scarf I was ready for an adventure of a lifetime! But afterall we are only 1000 kms or less from the Artic Circle!!
First, a little about Aberdeen, the city where we spent three days tasting a dram of whisky or six before departing on the cruise. And I speak of my tavelling companions as I am 'alcohol free'! Well almost!!
Aberdeen is a granite city with a most amazing array of enchanting buildings which look like a scene from a Harry Potter movie. I will be doing a post on the architecture very soon.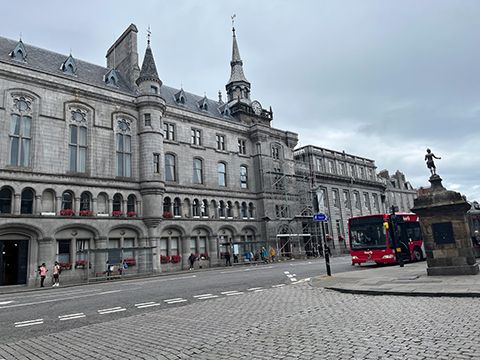 And those of you who know me well, know how much I love to paint the back of buildings and rooftops - and Aberdeen is a feast of these images.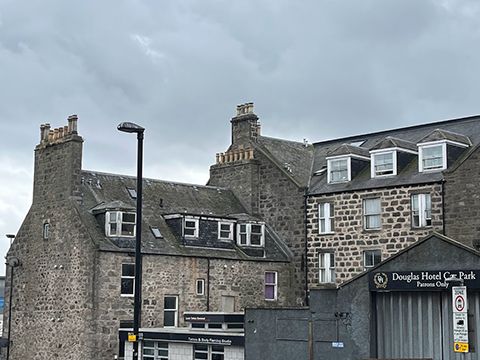 For me the only artist I know of from Aberdeen was Alberto Morrocco who was born in this Scottish city in 1917 and died in Dundee in 1998. Alberto was the son of Italian immigrants, Domenic Antonio Marrocco and Celesta Crolla. His father had an ice cream shop in the city and the signwriter accidentally wrote the name as Morrocco and the name then stuck.1
I introduced you to Alberto when I wrote about the painting of Missing part of "Broughty Ferry Harbour, Dundee" by Ian Morrison, Alberto Morrocco and David McClure and again when I was contacted by a gentleman who owns the Alberto Morrocco painting of the Broughty Ferry.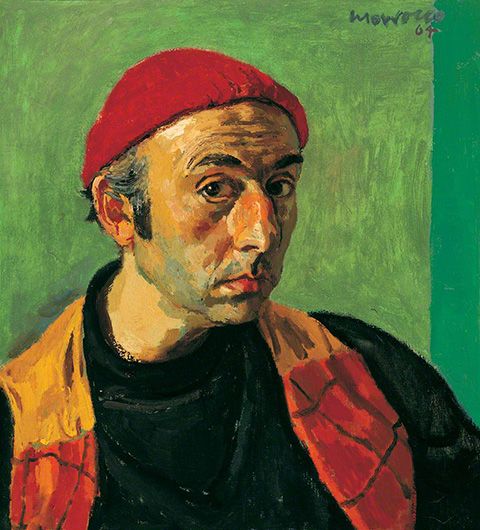 Morrocco trained at Gray's School of Art. Aged 17, he painted a self portrait (above) in an Old Master style. The picture shows the face full-on, its greenish-brown highlighted tones partly like those of the fields beyond. His look is ambiguously one of attack and defence, self-assurance and vulnerability.2
Alberto is known for his paintings of landscapes ...

interiors and still life paintings ...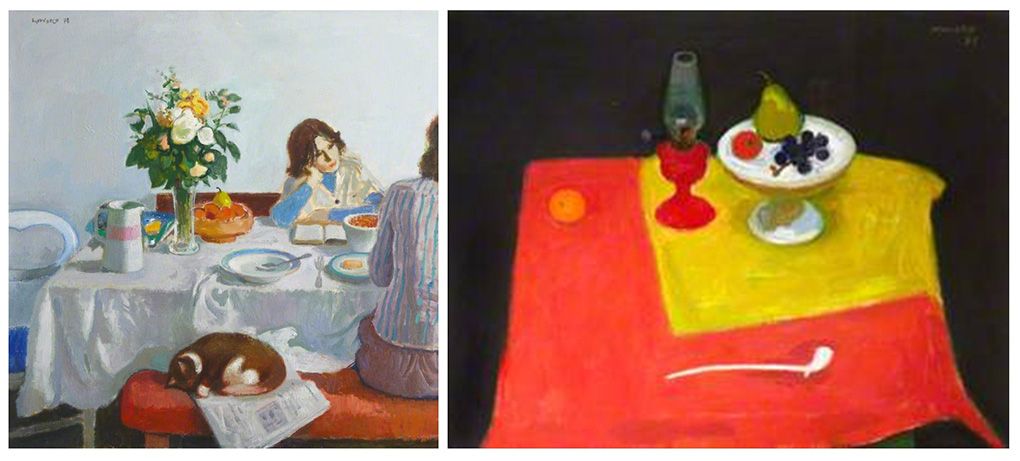 Alberto was influenced very much by the avant-garde of the twenties and thirties and in particular Braque and Picasso, had an immense influence on him for the rest of his life.1
You can see this influence in one of my favourite paintings by Morrocco as shown below...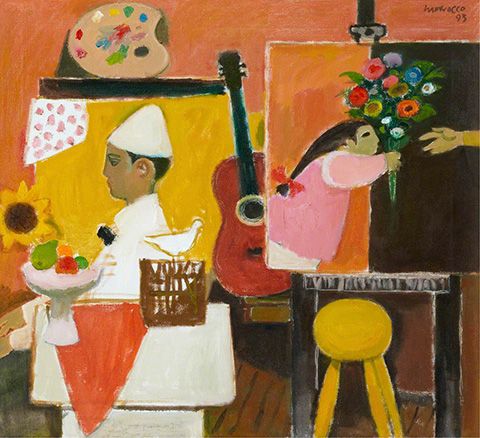 The outbreak of the Second World War saw him detained in Edinburgh Castle, as an enemy alien, but he was released and allowed to serve as a conscientious objector in the Royal Army Medical Corps. After the war Morrocco had a brief spell teaching evening classes. From 1950 onwards Morrocco spent his professional life in Dundee, as Head of the School of Painting at the Duncan of Jordanstone College of Art, which is now part of the University of Dundee. He produced murals for St. Columba's Church in Glenrothes and for Royal Dundee Liff Hospital in Dundee. 1
Below done in gouache, pastel, pencil and charcoal is a small study for the mural for the Royal Dundee Liff Hospital in Dundee.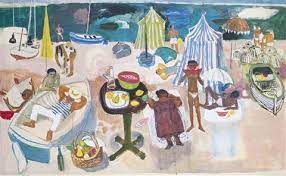 Morrocco was prodigiously productive. He had a spectacular retirement, producing some of his most vigorous work in the period from 1982 to his death in 1998. Even late in his life and seriously ill, he would commit himself to exhibitions of thirty or forty new works in a year.1
The University of Dundee awarded Morrocco an honorary doctorate in 1980. He painted portraits of all its Principals and, in 1977, the Queen Mother as Chancellor. He was awarded the San Vita Romano Prize and both the Guthrie Award and the Carnegie Award of the Royal Scottish Academy, where he was elected Fellow in 1962.1
In addition to the degree from Dundee University, he was awarded an honorary doctorate from the University of Stirling in 1987. He served on the Scottish Arts Council and the Royal Fine Art Commission for Scotland and was appointed OBE in 1993.Morrocco was a member of the Royal Glasgow Institute of the Fine Arts (RGI) and the Royal Scottish Society of Painters in Watercolour (RSW).1
I'm going to conclude with a painting of Italy in honour of Alberto's Italian heritage. I have chosen this painting because it shows his skills in handling a delicate palette with an expert understanding of the subtle relationships between colours.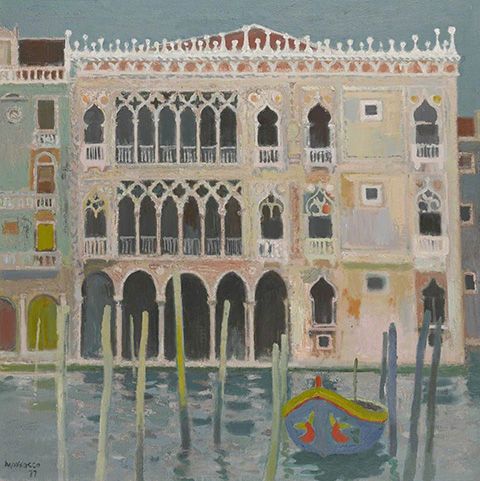 If like me you are liking what you see of the works created by Alberto Morrocco please appreciate more examples by following the bookmark link below.
Credit
1. en.wikipedia.org
2. artuk.org