Moving onto Birds via Alberto Morrocco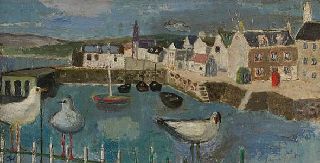 Although the signature on the painting of Broughty Ferry Harbour, Dundee, is that of Ian Morrison the work was actually by two of Scotland's most famous C20th artists – Alberto Morrocco and David McClure.  
Here is the story.  In 1964 Ian Morrison (an art student) sketched out the composition for the above painting of the harbour. His tutors were  Alberto Morrocco and David McClure. From all accounts Morrocco took up the brush and finished the painting for him with  McClure adding in a boat.  The student then added a few more strokes to the gull in the foreground and initialled the painting. His painting, finally revealed as the work of Alberto Morrocco was sold for a good sum but not the usual value realised by Morrocco's paintings. (Information taken from the Bonham Auction site).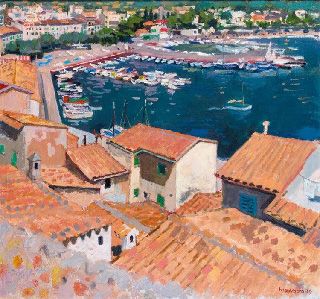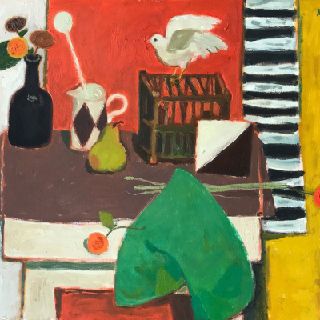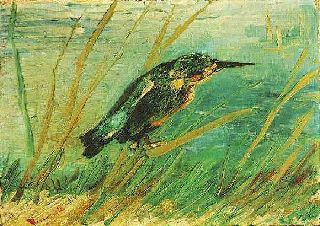 Pieter Bruegel the Elder (c. 1525–1569) was a Netherlandish Renaissance painter who gave great insight into the relationship between humans and nature. We will study all the Bruegel family of artists but for today appreciate Winter Landscape with Skaters and Bird Trap.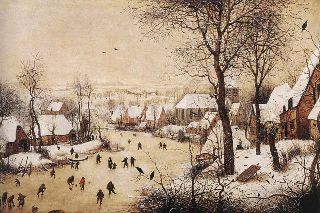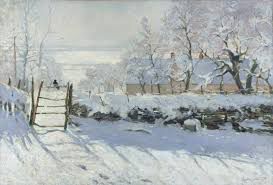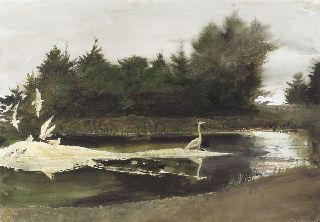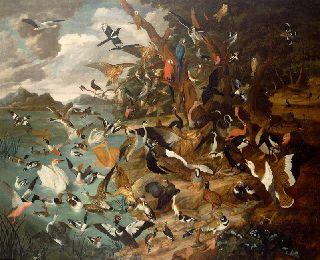 So we have managed to start looking at images of birds, tie this to some Scottish artists, and I have also planted for a future blog the seeds for reviewing families of artists. Bruegel, Wyeth and Hamilton all came from families where many members were accomplished artists.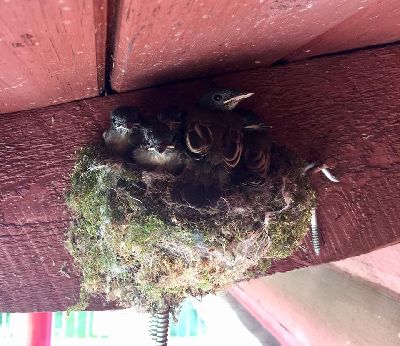 No Blog tomorrow to give me time to celebrate a christening, a birthday party, and the Orthodox Easter.
Next Blog we will look in depth at birds through the expert Bird Artists.
INTRODUCING ARTSYArtsy is an online site dedicated to making all the world's art accessible to anyone with an Internet connection. I highly recommend you visit the site when you have time to browse around. From time to time I will be referring you to interesting content on this site.
https://www.artsy.net