Imp Hung the Ceramicist at Work
Imp Tsui yun Hung ©
Imp Tsui yun Hung is a woman of many talents. Not only is she a remarkable ceramicist producing amazing tiles which we have enjoyed over the past few days, but she also teaches and engages in Taiwanese tea making ceremonies.
Like many artists Imp spend a good deal of her time imparting her artistic talent onto others. Here we see her at work as a teacher. Being one of her students must be a most wonderful and inspiring experience.
Imp Tsui Yun Hung at work as a teacher ©
We know Imp Hung as a ceramicist and I am sure you will be interested to see the intricate and time consuming process taken to produce just one tile in the unique Imp Hung style. The tile being made is The Dream.
First the design composition is carved onto the wet clay.
Carving "The Dream" composition onto wet clay by Imp Hung©
Next the carved tile is bisque fired which is the first firing before the tile is glazed.
"The Dream" after bisque~ Imp Hung©
Following the bisque firing the underglaze is painted on to the tile.
"The Dream" painting the underglaze ~ Imp Hung©
Colour is added and clear glaze.
"The Dream" with colour added and clear glaze ~ Imp Hung©
A finish glaze is applied and final firing undertaken.
"The Dream" Finish glaze is applied and final firing ~ Imp Hung©
The quality of the details on Imp Hung's tiles is quite extraordinary.
"The Dream" showing detail of the carving ~ Imp Hung©
These images of Imp at work highlight the delicate touch she brings to her creativity - and the joy she feels as exemplified in her face.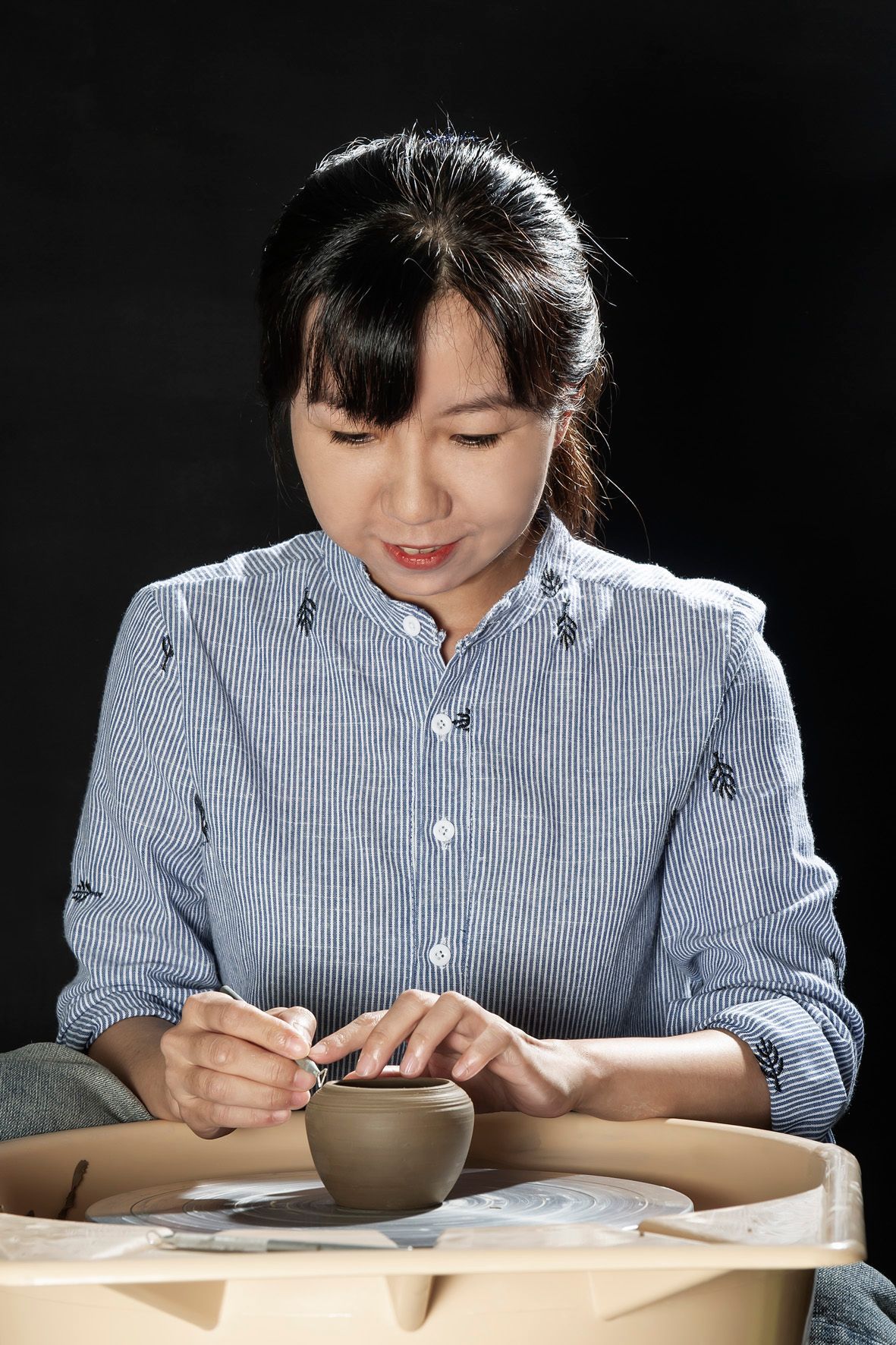 We conclude today with two of Imp's tiles of The Sower based on the painting by Van Gogh. For me it is these works that best represent Imp Hung and her remarkable creative mission: she is sowing ideas and inspiration in others.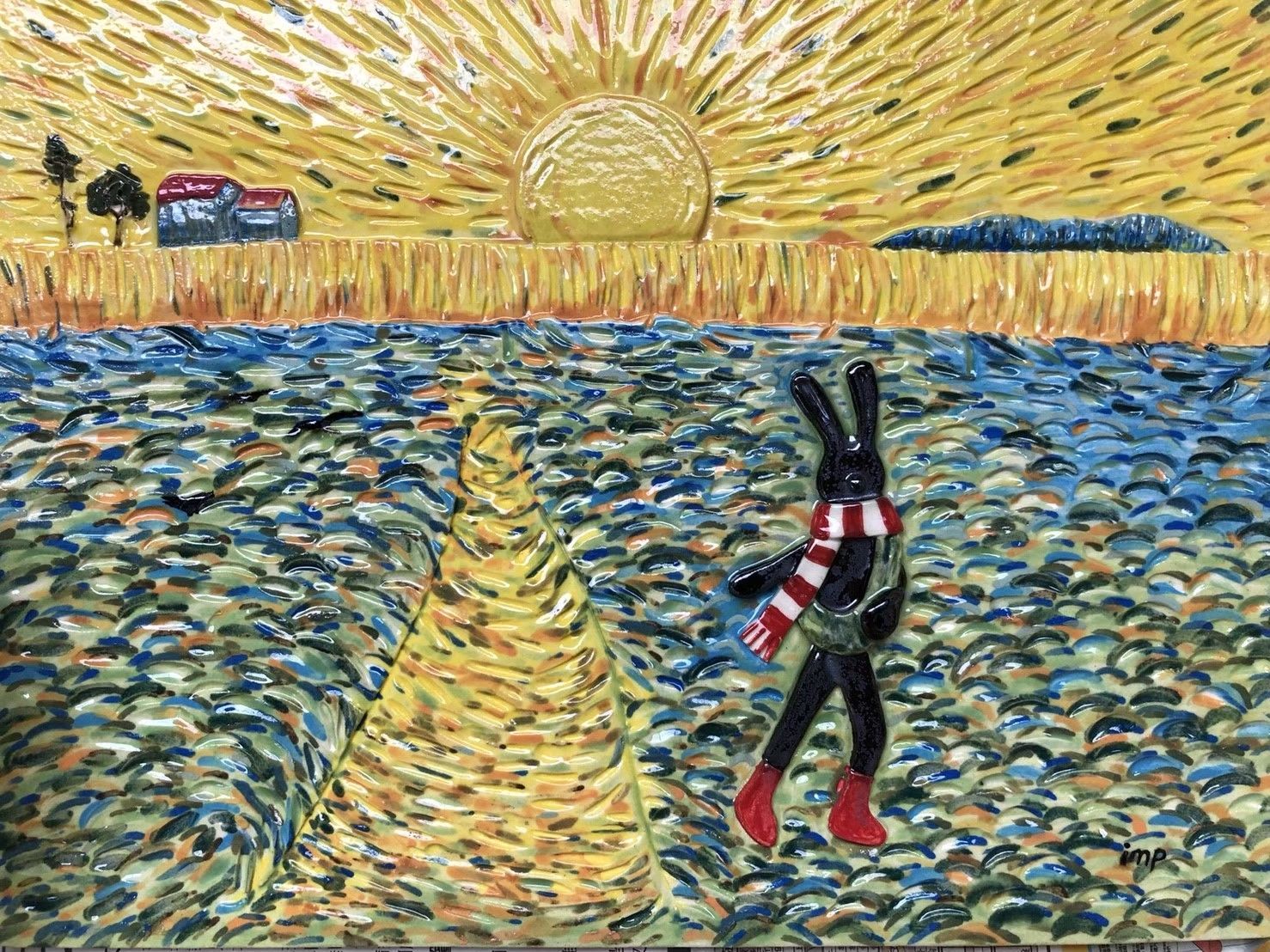 A very special thank you Imp Hung who gave her permission for the images of her work to be shown on the post and who so willingly has shared her thoughts with us.

Thank you again to Andrew from the Hunter Valley Region who introduced me to the ceramic tiles being created by Imp Hung and who has assisted in many ways to bring these posts to you.