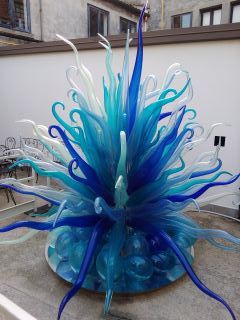 I've have some more mail to share with you and today it's All About Glass. First Julie of Melbourne has been travelling in France and Italy and sent an image of these glass Christmas Trees. I know we are just getting over Halloweeen and Christmas is still 2 months away ( I think) but these trees really are something to behold so we are going to roll right into getting ready for Christmas!!
Julie said in her email that the Murano glasswork masters influenced the direction that Dale Chihuly went in and she had hoped to see some examples of his work in Venice or on Murano but had no luck. However she did find these rather impressive works by local artists.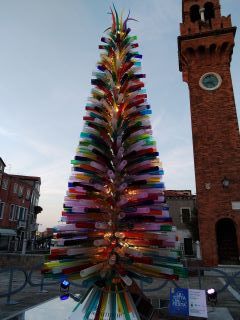 This incredible and gorgeous Christmas tree, entirely made from glass, was first installed on Murano island on December 8th 2006. and is a very special artwork created by Simone Cenedese.
It is the tallest glass tree in the world, according to the Guinness Book of Records, at seven and a half metres tall and weighs three tons.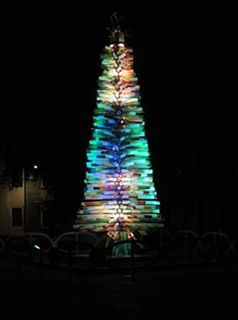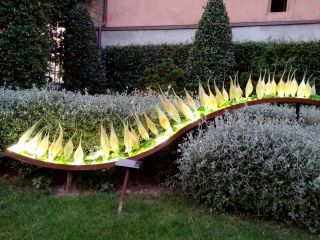 And while we are talking glass, I don't think I showed you these amazing photographic images of a paper weight taken by John Pickup which he sent to me some time back.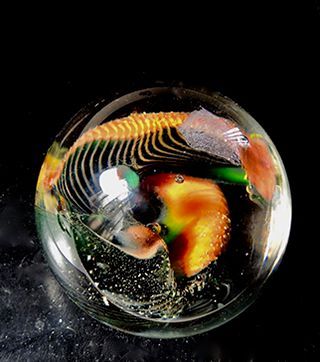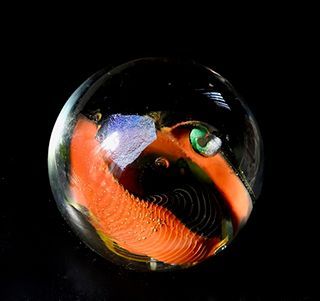 The very first glass known to stone age people which was used for making weapons and decortaive objects, was obsidian, black volcanic glass. The earliest known man made glass are date back to around 3500BC, with finds in Egypt and Eastern Mesopotamia. Discovery of glassblowing around 1st century BC was a major breakthrough in glass making. (historyofglass.com/)
To conclude today please watch this very short and amazing video on the making of a hand blown glass pitcher.