A couple of days ago we mentioned that there is so much art related to horses, it is impossible to cover it all.
Today we will look at some horse art with a difference - equine geoglyphs. You may not have heard of these, but the images below will make it all clear!
The White Horse of Uffington is near Faringdon, in Oxfordshire, England. It has a long sleek back, thin disjointed legs, a streaming tail and bird-like beaked head. Unfortunately the best view is from the air but it would be quite marvellous to see it up close.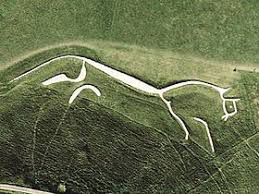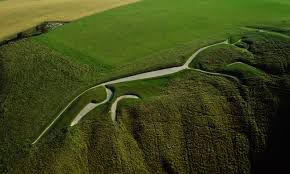 Excavation in 1990 by Simon Palmer and David Miles of the Oxford Archaeological Unit confirmed deposits of fine silt removed from the horse's 'beak' were scientifically dated to the late Bronze Age, sometime between 1380 and 550 BC. These researchers also discovered the figure was cut into the hill up to a metre deep, not just scratched into the chalk surface.1
In March 2017, the National Trust reported that a geophysical survey showed the remains of a second stylised figure (360 feet tall) on a nearby hillside which has been christened the Uffington White Duck. It is thought that the figure may be the ancient symbol of a local tribe who venerated wild mallards.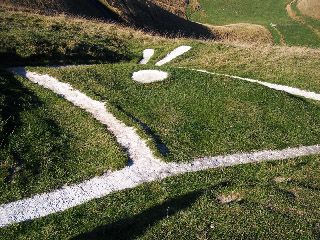 Horses also feature on the very earliest of Roman and Celtic coins, dating from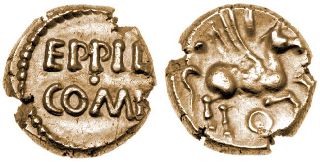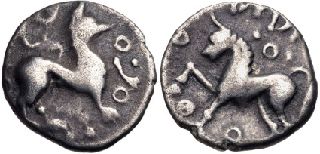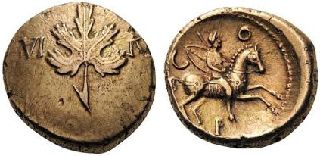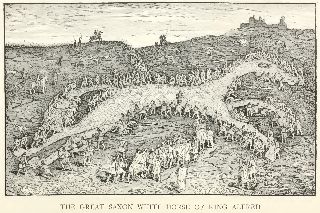 Here on the AnArt4Life blog we are very interested in the way art knowledge is passed from one person to another, one group to another. As you have often read in our blog, we make every effort to link art influences to dispel the idea that artists are ensconced in their isolated studios thinking up images in a vacuum. On this note, the Uffington White Horse and those discussed below have inspired  a sculpture by Julie Livsey  titled White Horse Pacified (1987) and is now part of the West Swindon, Wiltshire Sculpture trail.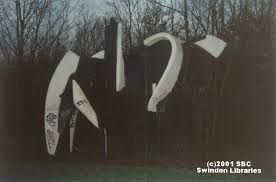 The Westbury or Bratton White Horse is another geoglyph, carved into the escarpment of Salisbury Plain, in Wiltshire, England. It is the oldest of several white horses carved in Wiltshire.
The horse is 180 ft (55 m) tall and 170 ft (52 m) wide and has been adopted as a symbol for the town of Westbury.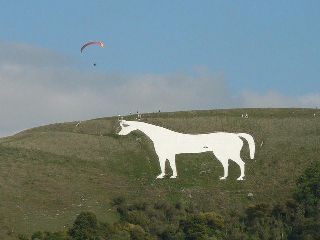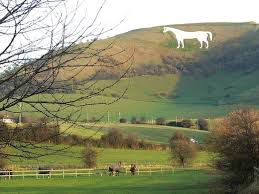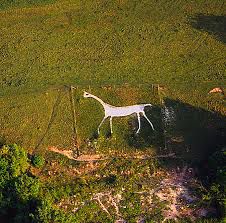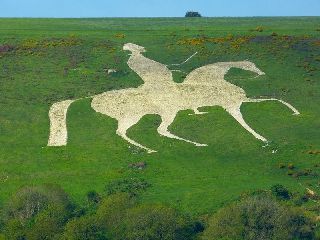 Aren't these huge carvings fascinating? Many are centuries old, dating back to the Bronze Age (3300BC - 1200BC) or the Iron Age (1200 BC - 550BC). It just goes to prove man's fascination with the horse from the earliest of times......
(There other geoglyphs in England including giants, crosses & regimental badges, but most of them are only a few hundred years old.)
If you would like to read more about the stories behind these magnificent carvings, please click the bookmark below......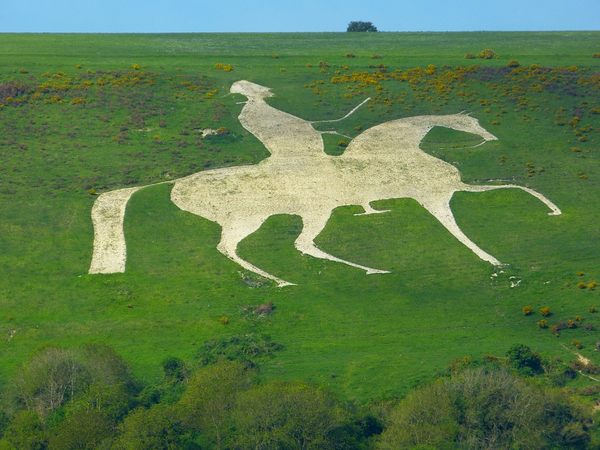 Credit
1 en.wikipedia.org