More About The Horse in Art
Today we continue to look at the many forms in which horses have appeared in art, through the ages. Many, many artists have featured horses in their art during the 18th and 19th centuries. We will look at a cameo of artists, and provide a link to each if you wish to read more about any of them.
We begin with George Stubbs (1724-1806), an English painter who was best known for his paintings of horses.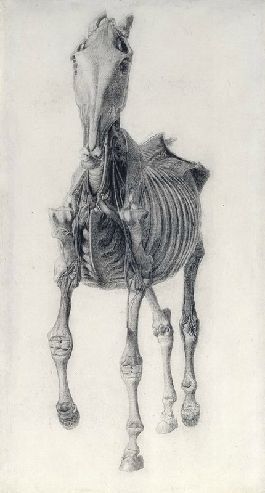 George Stubbs made 18 detailed studies of the anatomy of the horse, living in Lincolnshire for 18 months to gain first hand access to horses for his project. His work is considered to be the first comprehensive study on the anatomy of horses.
He published these studies himself when he couldn't find an engraver and publisher to undertake the project and even did the etching of the plates himself. The Anatomy of the Horse was published in 1766, aimed at painters not the scientific community.
It launched Stubbs' career as an Equine painter. Click here for more about him......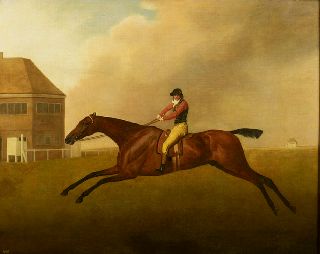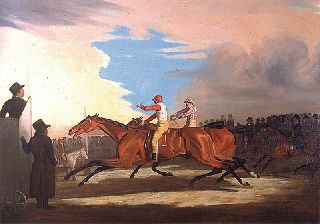 James Ward (1769 - 1859). Click here for more about him.....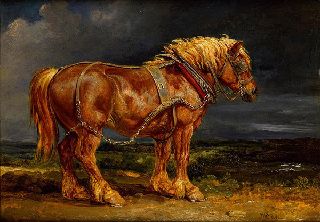 John Frederick Herring Snr (1795 - 1865). Click here for more aobut him....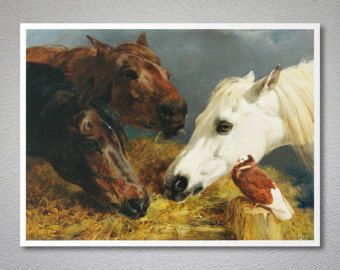 The French painter, Théodore Géricault (1791 - 1824). He died so young. Click here for more about him....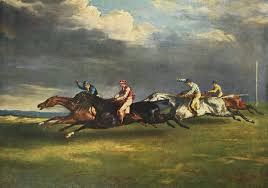 The French Painter, Eugene Delacroix (1798 - 1863). Click here for more about him....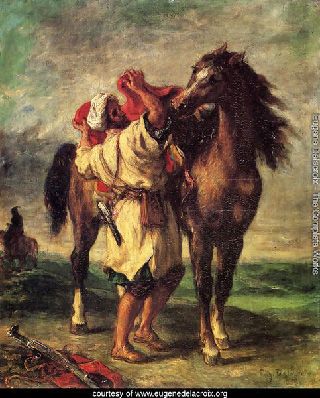 The following two paintings are by Edgar Degas, one of the Impressionists. He is equally well known for his paintings of both race horses and ballerinas.
We have previously featured Degas in the Blog, click here if you would like to revisit that post........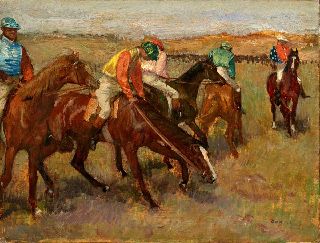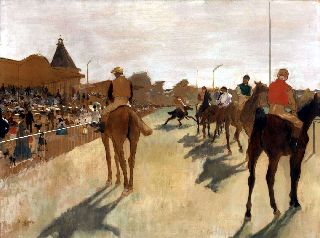 French painter and sculptor, Aime Nicolas Morot (1850–1913). Click here for more about him.....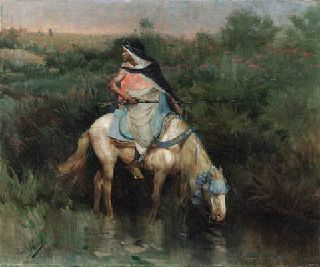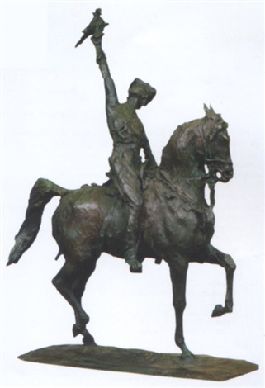 We can't leave today without showing you a little of the way our American cousins perceived the horse in their culture particularly from days gone by, of the Wild, Wild, West......Firstly, Andrew Bierstadt click here for more about him....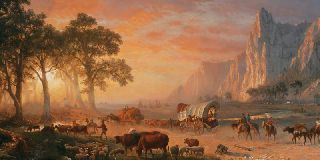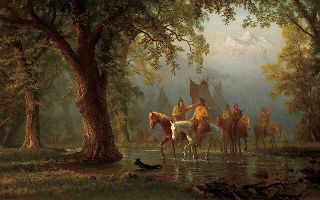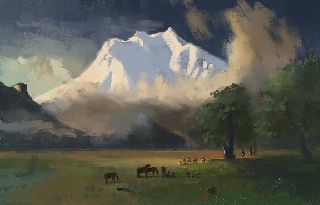 Lastly, we leave you with a sample of paintings by one of Anne's favourite American artists, Andrew Wyeth (1917- 2009). We have also featured him on the blog previously click here.
If you have time we highly recommend you take time to check out the Official site for Andrew Wyeth and you will understand why Anne admires his work so much. Here are a couple of his paintings to whet your appetite.......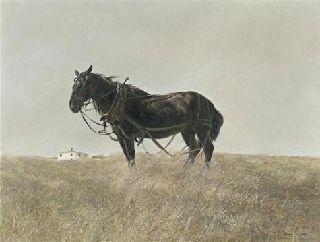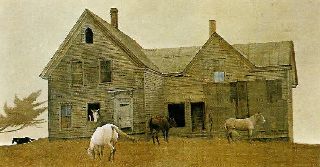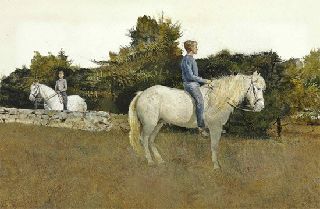 There is so much more to cover about horses in art!  We need to look at the horse in Cubism, Surrealism and Expressionism, the 20th Century and beyond. And the Uffington White Horse and the Westbury White Horse in England have just sprung to mind ... so we will continue Horses in the AnArt4Life blog in a day or so.