While I'm in England one of my grandsons is riding for Australia at the 2019 UCI Junior Track Cycling World Championships in Frankfurt (Oder) Germany 14th - 18th August 2019.
Cycling is very popular throughout the world and commenced as a sport officially on May 31, 1868 with a 1,200-metre (1,312-yard) race between the fountains and the entrance of Saint-Cloud Park (near Paris).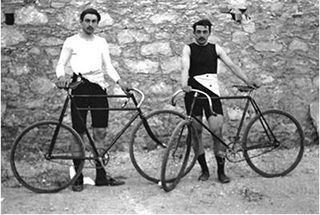 The results so far:
Silver in the Team Sprint
Sam won his heat in the Kieran today.
So while our Sam and all the other young riders compete for their countries let's celebrate through the wonderful paintings of Canadian Artist Harold Braul.
Harold Barul is an artist from Toronto who draws his snapshot scenes from imagination and memory. He draws on the French impressionists to find beauty in mundane scenes such as commuters. He paints with bold colour and a soft luminescence.(crescenthill.com)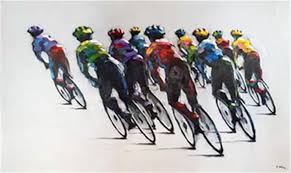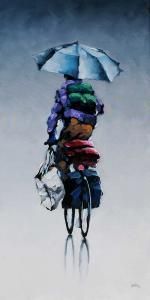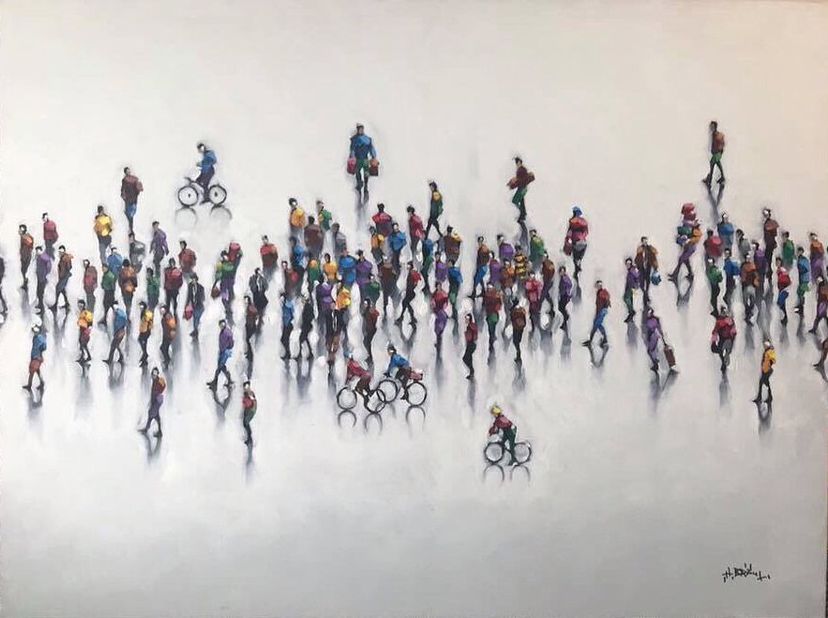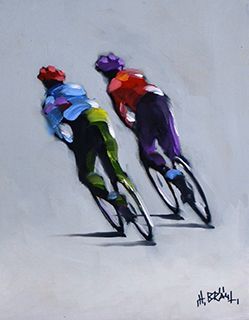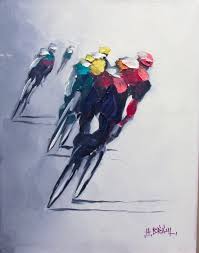 And my very favourite image of cyclists is the one shown below. New Zealand's most entertaining group of cyclists, the intrepid Christchurch Bicycle Band, operated for a quarter of a century from 1895 until WWI. These suited daredevils cycled in formation down the city's streets, melodiously trumpeting with one hand. (nzgeo.com)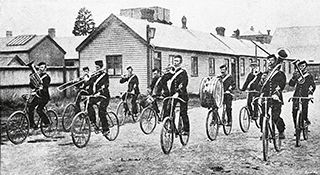 And tomorrow we are off to Scandinavia because while I'm in England, some of my family is in Germany, my fellow blog writer Jane is right up in Viking Country. Some travel photos from her tomorrow.
I suggest you get out your map of Europe so you don't get lost over the next few weeks!