Comedy Wildlife Photo Finalists 2021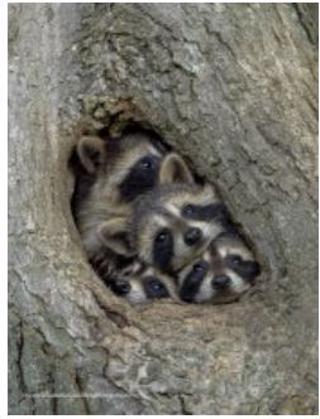 It was a pleasant suprise to read in one of the online daily Australian newspapers, an article that brought a joyous smile to my face:
The finalists for the 2021 Comedy Wildlife Photography Awards have been unveiled, with 42 images in the running for the top prize. A few of my favourites are shown above.
Born from a passion for wildlife, and decades of experience living & working in East Africa, The Comedy Wildlife Photography Awards began its life modestly in 2015 as a photographic competition.
Since then, steered by its founders, Paul Joynson-Hicks MBE and Tom Sullam, it has grown into a globally renowned competition seen by millions of people every year, and always with wildlife conservation at its heart.
The free competition, open to wildlife photography experts and novices, celebrates the hilarity of our natural world and highlights what we need to do to protect it. From a surprised otter to a swearing turtle, Comedy Wildlife's photographs transcend cultures and ages to bring a smile to everyone's face.1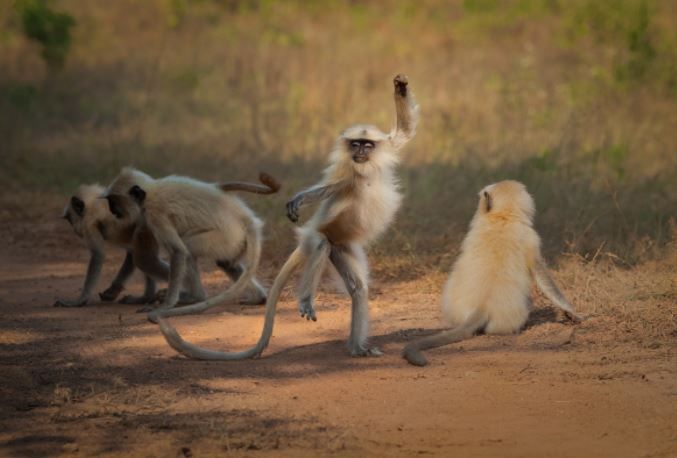 They say never to work with children or animals! I am sure it was a long and patient exercise to capture these alluring photos.
The photographers have commented on their entries shown above:
Dancing Away with Glory by Sarosh Lodhi at the Tadoba Andhari Tiger Reserve in India, this langur appears to be in a world of its own while its family scours for food. The young monkey is seen swaying its body to give the impression that it is dancing.
Ouch! by Ken Jensen captured this golden silk monkey from Yunnan, China in what looked to be a very uncomfortable position. Jensen's shot description says it was actually a show of aggression.
The Flautist by Roland Kranitz captures a rodent in Hungary appearing to play a song while eating. Is it piece of grass, or a tiny flute? 2
The competition focuses on the lighter side of wildlife photography with the aim of promoting wildlife conservation through humour.
This year, the competition is supporting the Save Wild Orangutans campaign, an initiative to protect wild orangutans in and around Gunung Palung National Park in Borneo. 1
Browse through the other finalists and try to decide on your favourite. The entries from past years are just as wonderful.
Can you predict the winner, which will be announced on 22 October? We will let you know.
Late Mail
A great day - two news subscribers E.H. in Australia and K.H. in Australia have just joined the Anart4Life on-line blog community. A huge shoutout to E.H. and K.H. - we are delighted to have you both come along on our journey where we share the art that is all around us.
Credits
1. comedywildlifephoto.com
2. thenewdaily.com.au