Dutch artist Charley Toorop - created powerful portraits
Born in the Netherlands in 1891, Charley Toorop (her full name was Annie Caroline Pontifex Fernhout-Toorop) was a talented violinist but also a self-taught painter and lithographer who became affiliated with the Bergense School from the 1910s through the 1920s. The Bergense School was an artist colony situated in the Dutch village of Bergen in the northwest of the country. It was founded by the French painter Henri Le Fauconnier and the Dutch painter Piet van Wijngaerdt.
(Bergen is of particular interest to my family as our Mother's family holidayed there for many years and Jane and I have both visited this beautiful seaside village too.)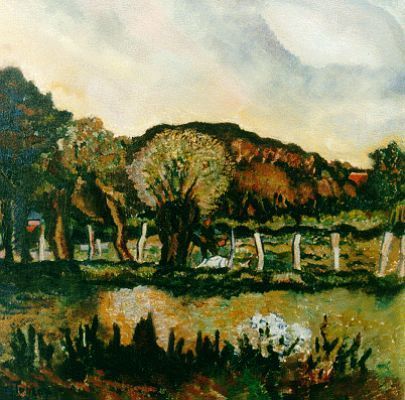 As the daughter of Jan Toorop the Dutch-Indonesian painter, Charley Toorop grew up surrounded by avant-garde artists. She was a close friend of Piet Mondriaan and exhibited from an early age alongside great names such as Georges Braque, Paul Cézanne and Pablo Picasso. She was inspired by the work of Wassily Kandinsky and Vincent Van Gogh, and styles as diverse as Expressionism, the Bergen School and Magic Realism. Despite these influences, she was never associated with a particular movement. 1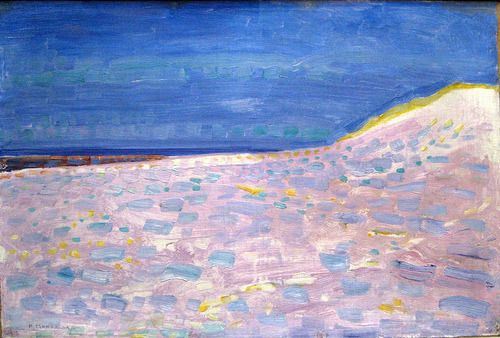 Charley did some still life works, however she was prolific painting many family and self portraits.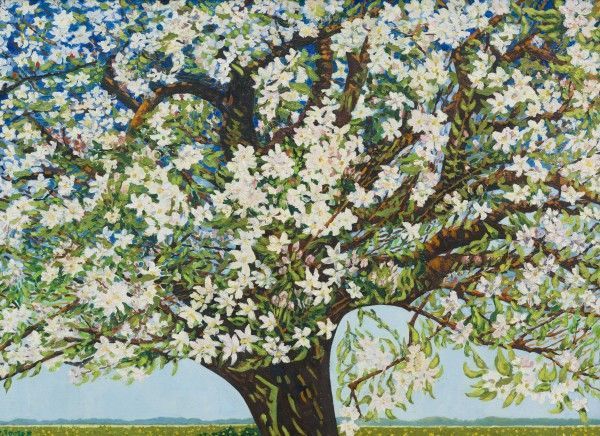 Family portraits below show many faces directly gazing out to the viewer or to something not seen by the viewer.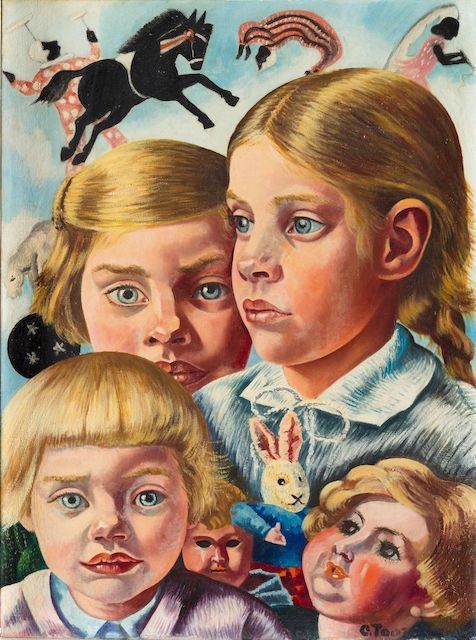 In this family portrait below, Charley Toorop has immortalised herself, her son and her father in her studio in Bergen. Behind the artist is her son, the painter Edgar Fernhout holding a palette. Her father, the famous artist Jan Toorop had died in 1928; he is represented by the large bronze portrait by the sculptor John Raedecker.1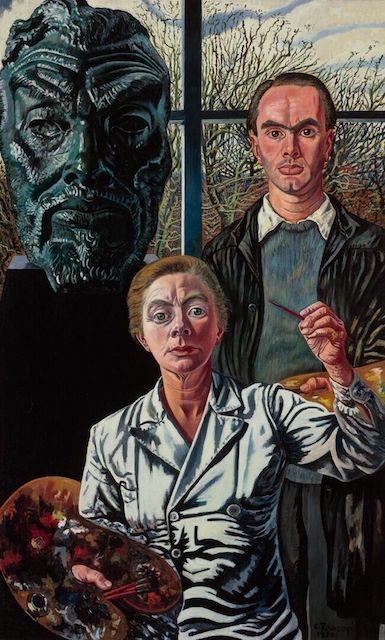 Below are several self portraits, highlighting Toorop's style of sternly gazing directly at the viewer. Donald Kuspit in an Artnet magazine article states "In many larger-than-life later self-portraits, where her stare is stripped naked, as it were, Toorop's face always boldly confronts us, her eyes meeting our own in a kind of defiant, self-assertive, morally earnest glance. The reality of her face is wonderfully self-evident..."2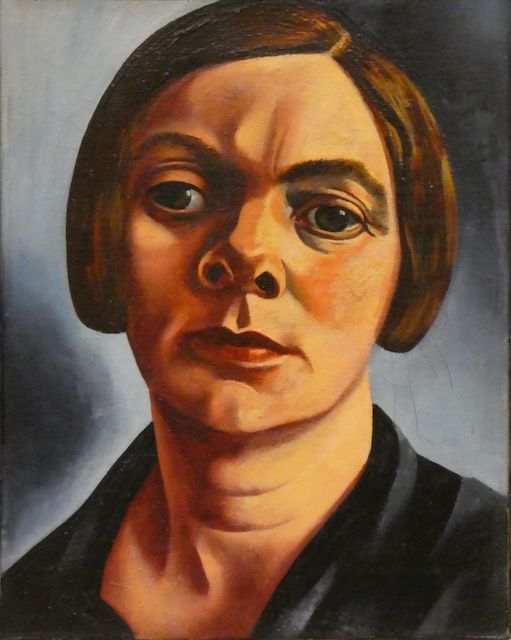 The portrait shown below 'Working-Class Woman (1942-43)' has been described by the Stedelijk Museum in Amsterdam as one of its most popular paintings but the cause of its sitter's anxious gaze has remained a mystery. On the right, in front of a crumbling wall sits a woman, gazing straight ahead, her hands in her lap, a menacing sky and charred buildings in the background. But the Stedelijk knew very little about who the identity of the woman in the portrait.
In her letters, Charley Toorop had described her sitter as 'a working-class woman' and called her 'Mother Punt'. But who exactly was Mrs Punt, and why did she look so sad ….? The museum was completely in the dark until Mrs Punt's relatives contacted the museum!3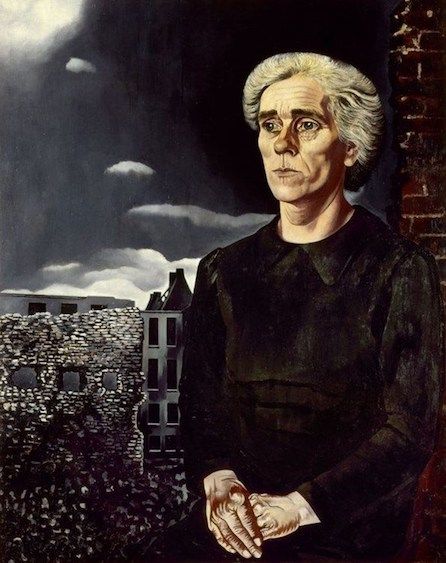 The relatives advised the museum that the woman in the portrait was their grandmother Johanna 'Jansje' Punt (Halsteren 1899-Bergen, NH, 1983), who was Charley Toorop's housekeeper.
Charley Toorop and Jansje Punt lived in Bergen, but Toorop decided to depict the devastation of Rotterdam in the background—she was very distressed when the city was bombed. As a reference, she used photos of the ruined city taken by her good friend and daughter-in-law Eva Besnyö.3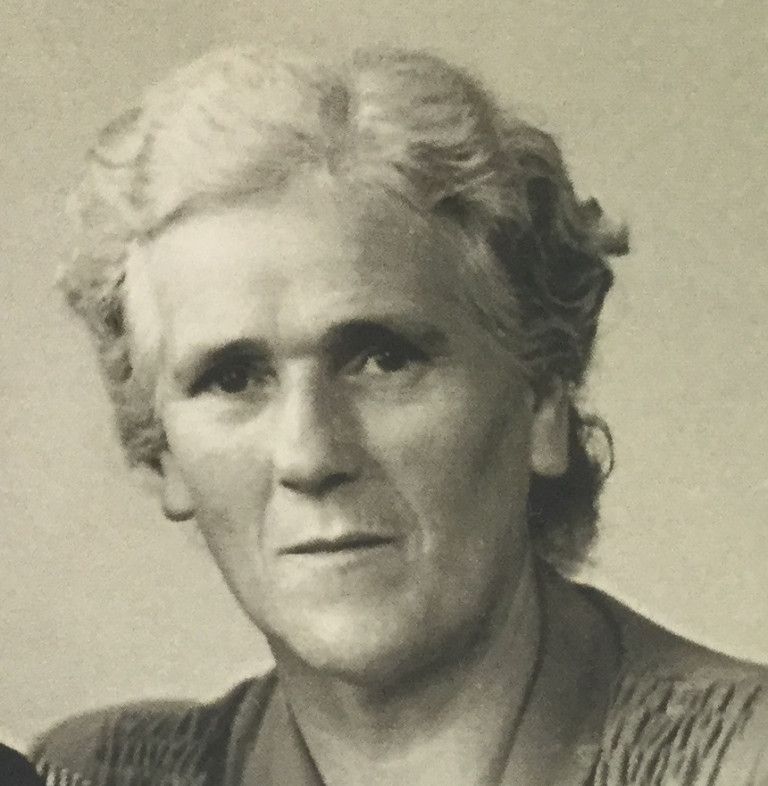 Maurice Rummens, researcher at the Stedelijk Museum explains:
"In the light of the history of World War II in the Netherlands, it is an iconic work. And it means a lot to us to have finally discovered more about the story behind the work. Despite the harrowing circumstances, Charley Toorop gives her Working-Class Woman something heroic. She has an air of acceptance but isn't defeated, and sits erect, her gaze troubled but steadfast. The embodiment of spiritual and moral strength in a ruined world." 3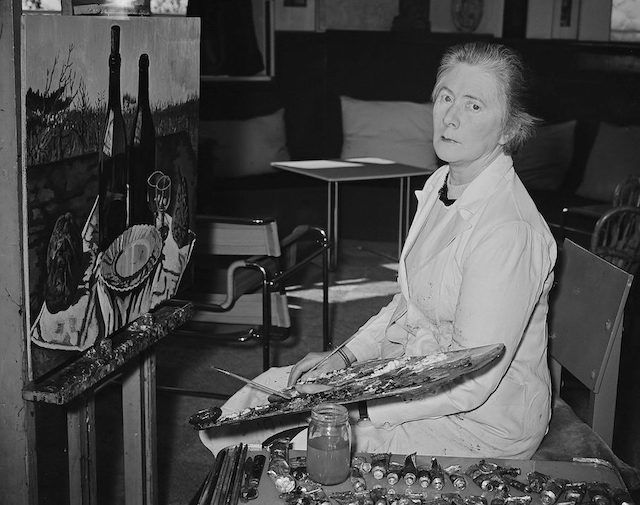 I found the portraits painted by Charley, mesmerising, I hope you enjoyed them too.Today I will leave you with Charley's painting of Rotterdam where our mother Elisabeth lived before coming to Australia.It was the painting I first saw that lead me to researching more about Charley Toorlop.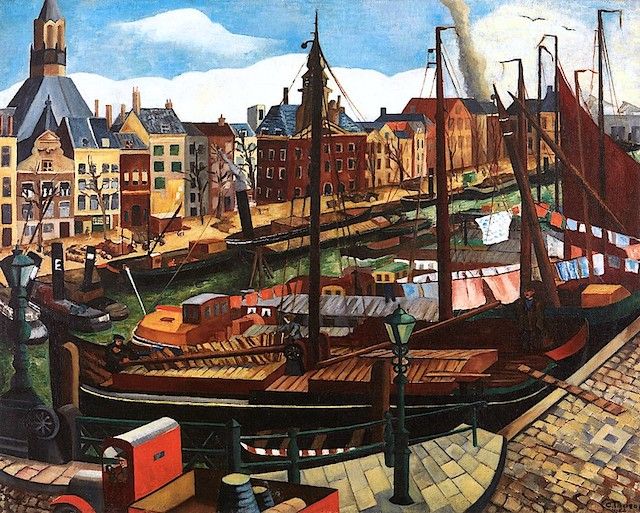 Credit
1. Museum Boijmans Van Beuningen
2. artnet.com
3. Stedelijk.nl