Back in the Shed with John "Rowdy" Wylie who talks about colour - and a little more
What first strikes you when looking at a Rowdy Wylie painting is the colour - its like a welcome sign inviting the viewer into a world which abounds in details and the narrative that weaves throughout the composition.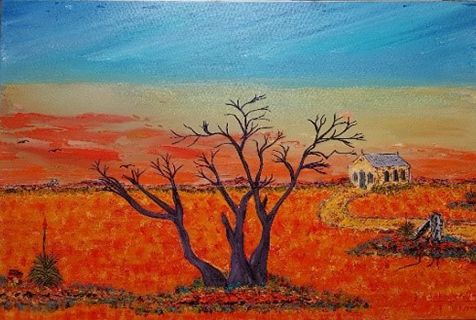 Rowdy's motivation to record his love of the Australian outback arose from the works of the Brushmen of the Bush and as he explains:
After several years of painting in various genres using the different mediums I settled on painting Australian "outback landscapes" in oil on canvas & timber boards using mainly the "pallet knife" technique as does John Pickup my mentor.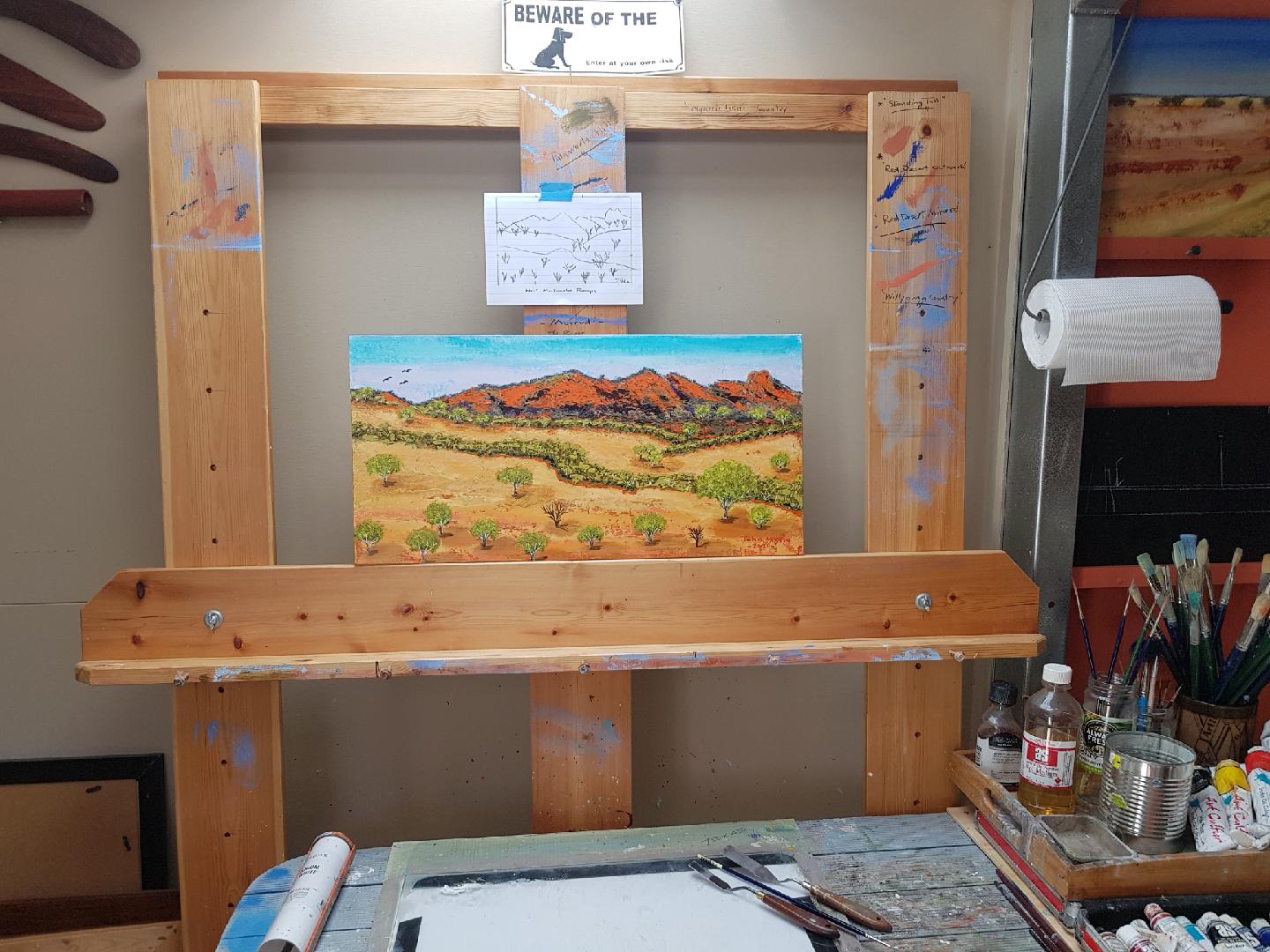 Rowdy goes on to explain the effect of the outback colours on his work:
The Australian outback landscape is so unique with the "rich" sunburnt reds and oranges flowing across the deserts, hills and mountain ranges. These colours enhance the composition with warmth, brightness and a feeling of energy that exists in the outback remoteness.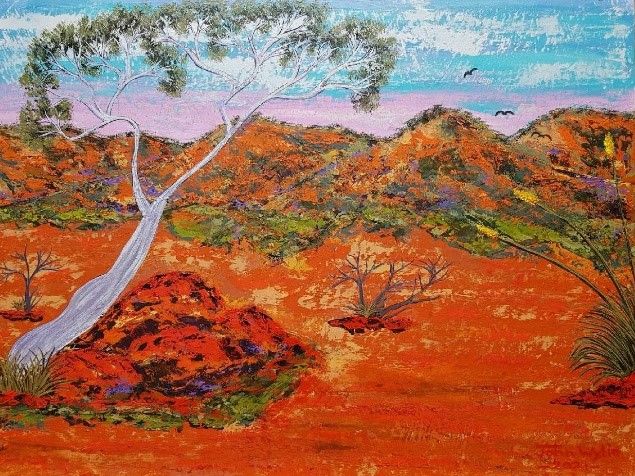 A remoteness in which the viewer is attracted to...then to be focused on the narrative that is so much a part of this world in so many ways.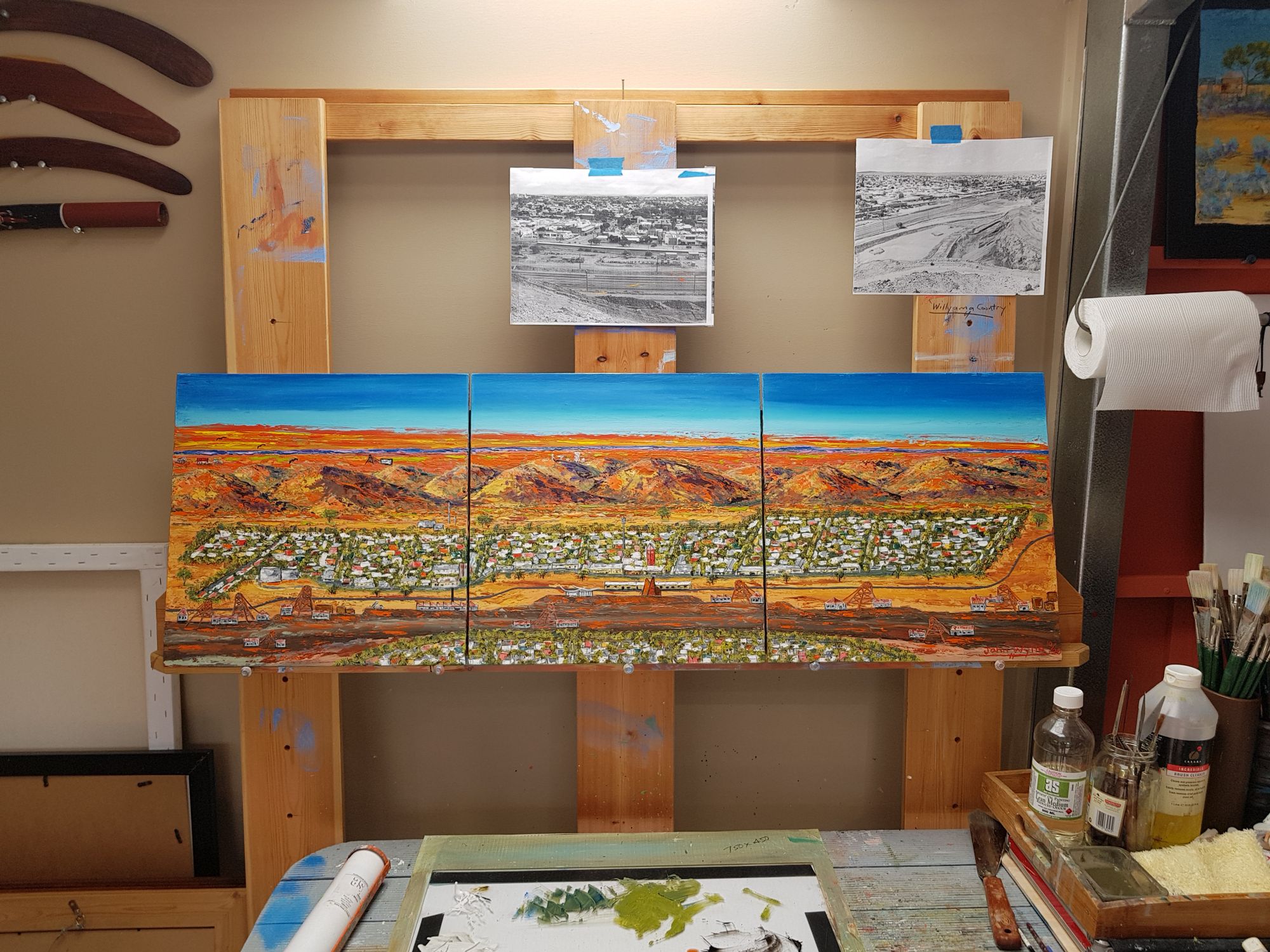 It's hard to pick a favourite painting created by Rowdy but I must admit the clever title of Green Day in Red Desert is high on my list - partly because of the audacious use of orange and red orchre - but also because of the embedded narrative highlighting one of the greatest pastimes of country outback folk - a day at the races.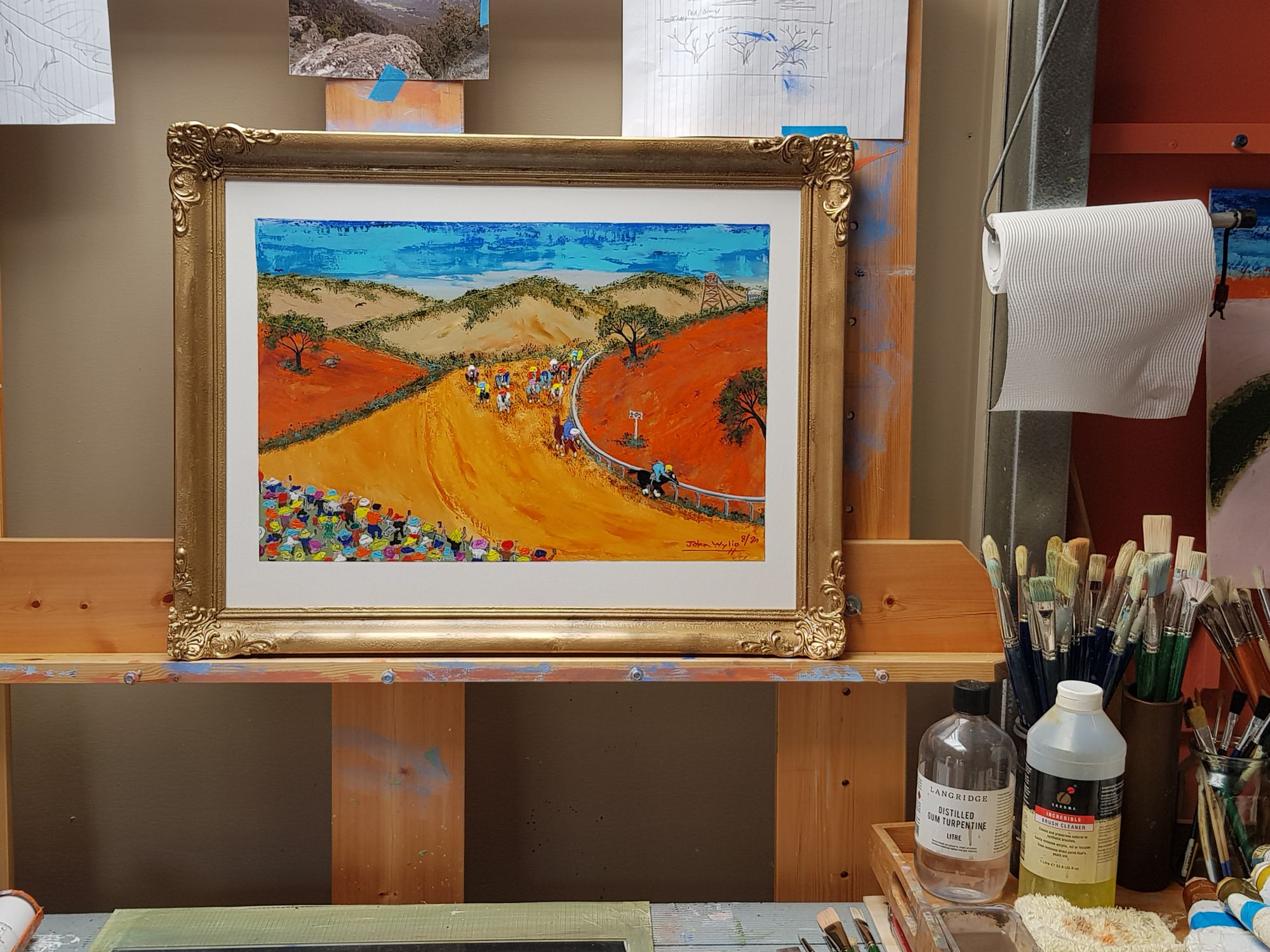 John "Rowdy" Wylie from Port Elliot in South Australia is a naive artist and as such knows only too well the power of colour using in today's display the cadmium range of reds and oranges to pump up the landscapes and emphasize our beautiful "sunburnt" outback country.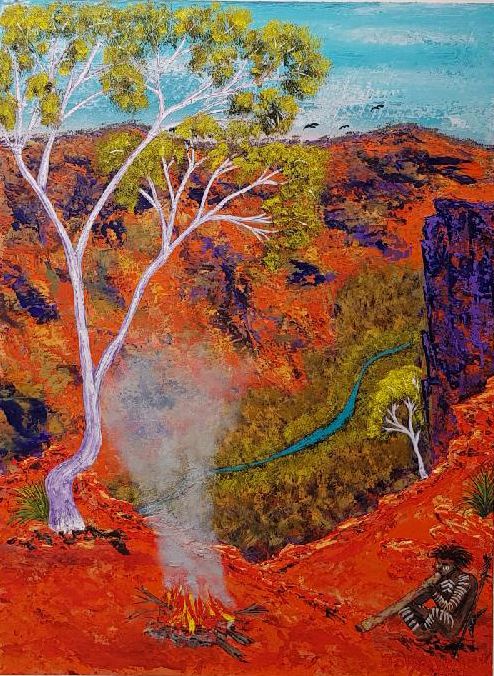 Rowdy Wylie is off to the Flinders Ranges in South Australia next week to visit Blinman (a tiny, isolated settlement on the edge of the South Australian desert) to photograph Patawarta Hill (below) in preparation for some more paintings.
We look forward to some more of Rowdy's bold and engaging narrative landscapes.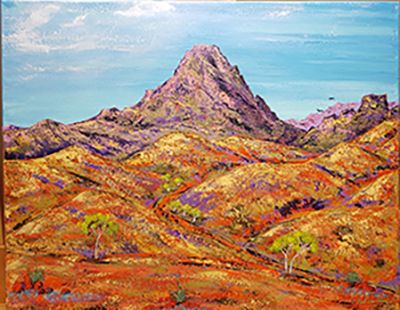 Acknowledgement

1. Thank you to John "Rowdy" Wylie © who kindly gave permission for the images of his work to be shared on AnArt4Life.