Reflections on ANZAC DAY 2020
A new subscriber DV of Melbourne has joined our Art Blog community and we are delighted to have her onboard.
And now we will reflect a little on how Australians commemorated Anzac Day 2020 in a different way.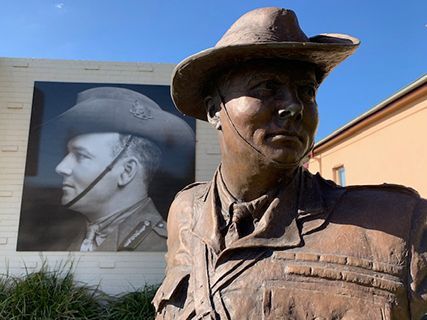 ANZAC DAY on the 25th April in 2020 was commemorated with just as much love, respect and passion as every year. Thanks to the marvels of television and on-line streaming, services were beamed across the land. But many Australians chose to make their support more obvious and stood in their driveways and on the streets to acknowledge those who have fought for a better world.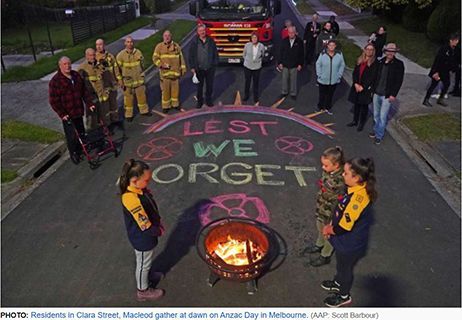 What has happened to the world this year is not novel - pandemics have occurred throughout our history with the most significant in terms of modern western history being the Spanish Flu which hit Australia in 1918 consequently disrupting the 1919 Anzac Day march. But back then the day was more personal and commemoration was more private than the public dispaly we have come to know. Often there were small ceremonies conducted at the gravesides of Australian soldiers buried in cemeteries in Britain and Australia. Women were prominent in these efforts, honouring the memories of men they might or might not have known by placing flowers on their tombs.1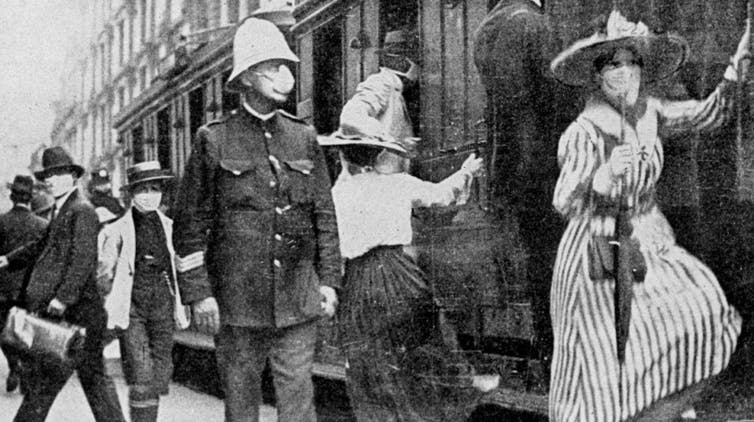 And so today a photographic record of how We Remembered Them in 2020.
Jane attended a Dawn Service at 6am with 10 of her neighbours on their footpath in Sandringham, which they all felt was very special. In a nearby street, knitted poppies adorned nature strip and fence - she met the owner who proudly mentioned her active involvement in the worldwide campaign to knit poppies - which have been displayed in many locations, including the Chelsea Flower Show. One of Jane's neighbours gave her some delicious Anzac biscuits with a knitted poppy enclosed in the lid.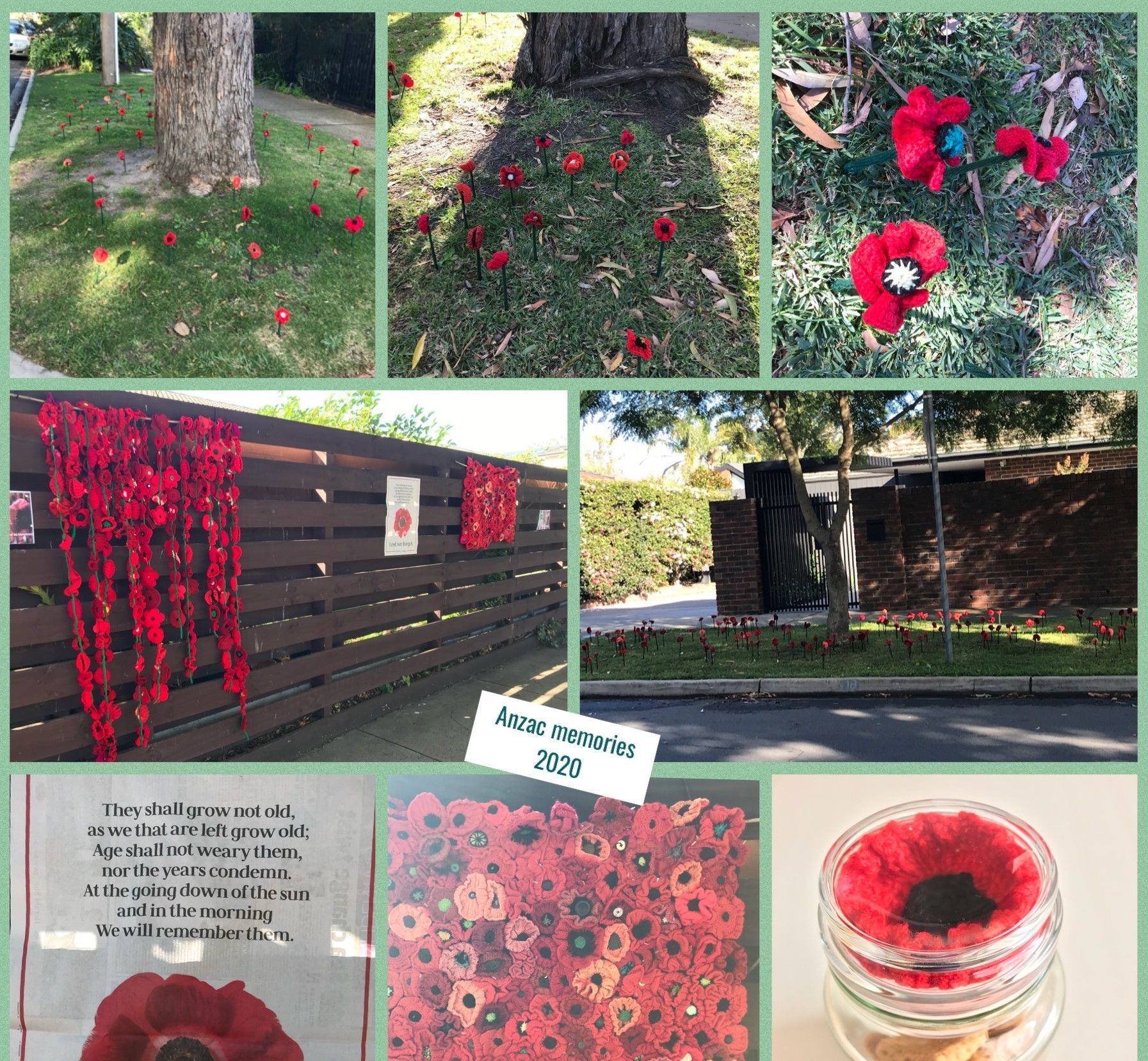 While in Sandringham itself, again knitted poppies were scattered around the village and in the front of a church.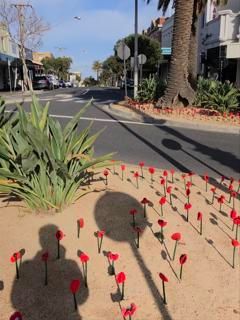 Julie saw in the dawn and joined neighbours in the street with a candle lit tribute featuring the Rising Sun.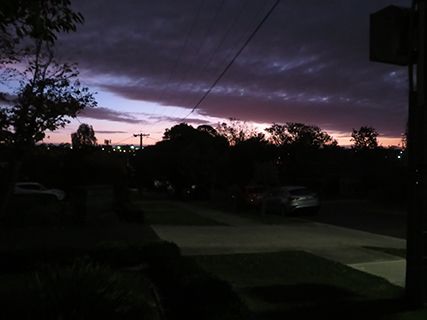 Caroline and her partner took in the dawn also and gave respect with their neighbours which included Piper John Houghton dedicating this tribute @ 11.00 a.m. to his father T.L.Houghton a P.O.W on the Burma - Thai railway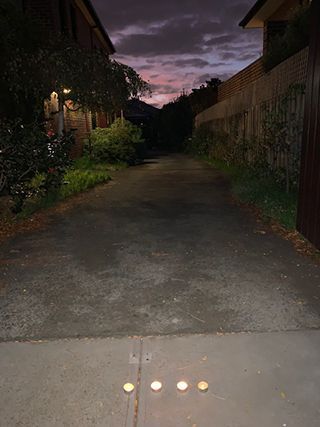 John created this memorable tribute below to his father.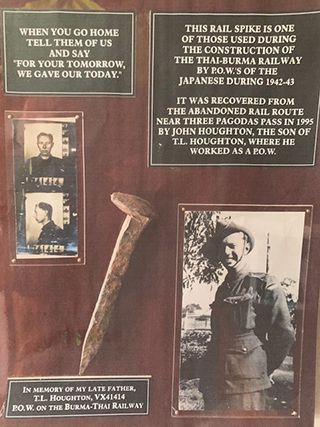 And Caroline and Anne embraced what technology can offer to remain connected by taking in the streamed Anzac Day service.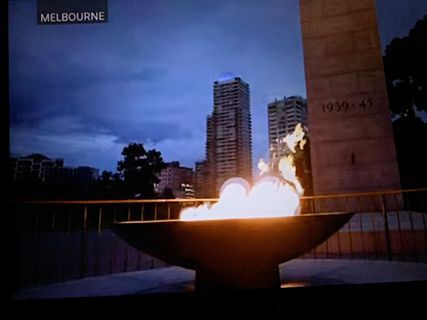 Many Anzacs were interviewed via video platforms reiterating they went to war so we would have peace.
People around the world are joining together in so many creative ways to maintain this Anzac spirit. The music industry from Australia and New Zealand joined in an online event of epic proportions to connect with our veterans and keep our spirits buoyed to ensure we remain connected in these difficult times bringing us Music from the Home Front....performing in their lounge rooms, kitchens and garages, this will be a memorable Anzac day which will be remembered in another 100 years.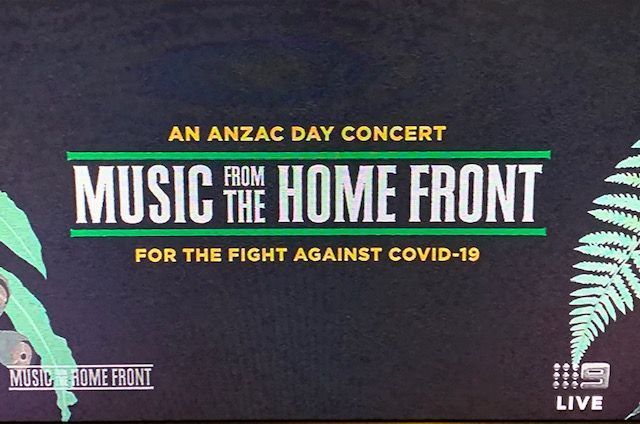 The significance of the Australian eucylyptus leaves alongside the New Zealand silver fern encapsulates the spirit between our two countries.
Anne also went for a walk around her garden in the autumn sun. It would seem that even nature knew that the 25th April is a time to stop and reflect on all that is important to you, them and us.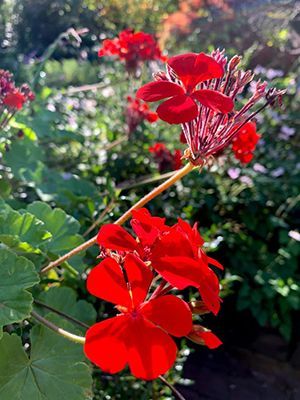 Credit:
In 1919, Anzac Day was commemorated despite the Spanish flu pandemic. In 2020, we will remember them again by Frank Bongiorno Professor of History, ANU College of Arts and Social Sciences, Australian National University April 24, 2020 (https://theconversation.com/)