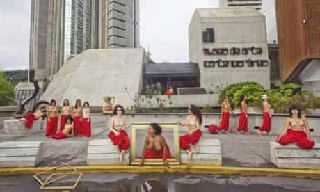 (Credit: Violette Bule)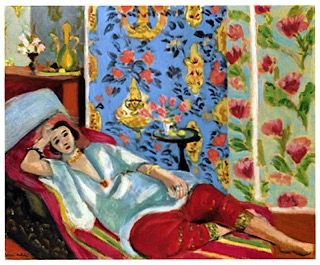 The protesting women demanded its return. Venezuelan artist Violette Bule masterminded the protest, arranging the women in poses reminiscent of the 1925 post-impressionist work that had been replaced with a fake over a decade ago. You can read about it here.  But I found the whole story somewhat confusing especially as my research lead me to find the original painting happily hanging in the Musée de l'Orangerie, Paris!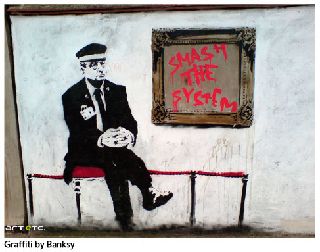 (Photo Credit: Art News & Views)
The Hero Image today is Trolley Hunters a Banksy print which has a couple of interpretations: either that humans have innately been drawn to the addiction of consumerism since they began walking upright, or that the stupidity of the human race is such that they hunt down receptacles for their possessions...(hexagongallery.com).  The Trolley Hunters is part of the series known as The Barely Legal Print Set considered to be the most rare and valuable screen prints in urban art. (hexagongallery.com) Please follow the link to read the fascinating story about these particular Banksy prints.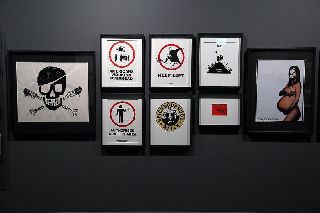 (Photo Credit: EPA-EFE)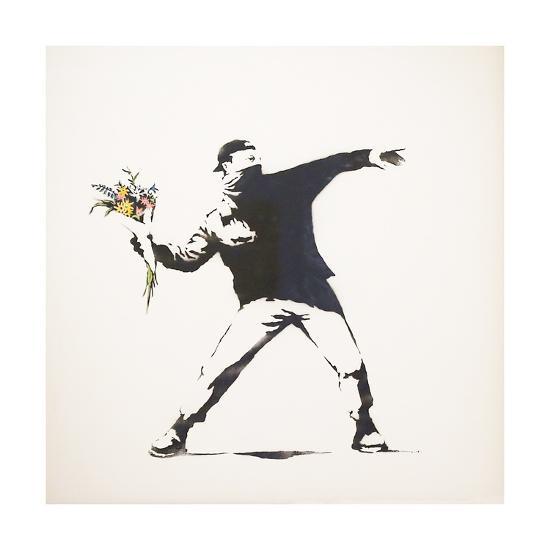 (Credit: Art.com)
Situationist International was a revolutionary alliance of European avant-garde artists, writers and poets formed at a conference in Italy in 1957 and dissolved in 1972. (tate.org.uk)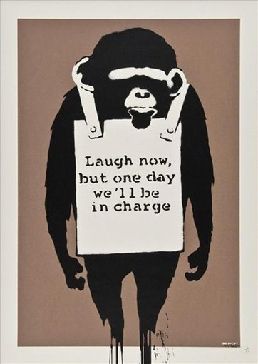 (Credit: myartbroker.com)
It is a stencilled work in Banksy's famous black and white signature style. It portrays a depressed looking monkey wearing a sandwich board which reads *Laugh Now, But One Day We'll Be in Charge. The monkey's heavy shoulders and his sunken eyes make him look oppressed and enslaved. One more time, Banksy uses animals to comment upon today's society. The monkey – one of Banksy's most iconic figure along with rats – is used to caricature the humans' way of living and thinking. The sentence on the board appears like a catch phrase among others used by the artist to deliver a message of wisdom. Indeed the work depicts with sarcasm how humans are oppressed by capitalism.(myartbroker.com)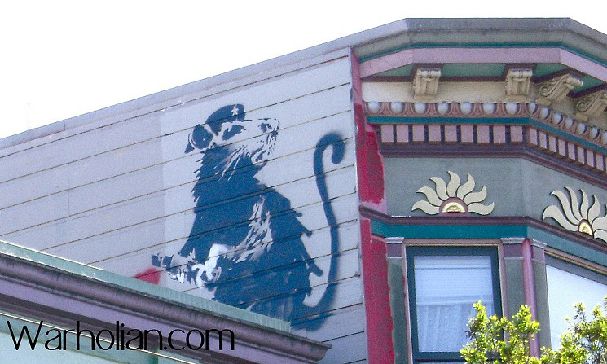 Because graffiti is illegal, Banksy's work continues to raise questions in the social sphere about the lines between public art and vandalism. If his work on the side of a building becomes a collectable, protected piece while another less known street artist is jailed for performing a similar action, what does this signify about the hypocrisy afforded to fame? (theartstory.org)
Follow this link for more analysis of Banksy and his art style
For students of art I do recommend your take time to check out Banksy's site.