Anna Semyonovna Golubkina's Exhibition 1914-1915
I've chosen to bring Anna Golubkina to your notice today because in the winter of 1914-1915 Anna mounted a personal exhibition of her works. But first a little biographical information.
Anna Golubkina was born in Zaraysk, Russia and raised by her grandfather who was a profitable vegetable farmer who somehow managed to make sure all his grandchildren were literate in spite of the lack of any formal schooling.
Golubkina's talents in painting and sculpture were discovered by the local art teacher, who recommended that she go to Moscow to study art. In 1889 she took entrance exams for Otto Gunst's Classes for Elegant Arts, an architecture school. Having no formal education, she failed some exams; but an examiner, sculptor Sergey Volnukhin, challenged other examiners to name a sculptor able to produce anything like her Praying old woman. He convinced them not only to admit Golubkina, but to waive her tuition as well.
From 1890-1894 Anna studied at the Moscow School of Painting, Sculpture and Architecture under Professor Sergey Ivanov. In 1894-1895 she studied at the Imperial Academy of Arts in Saint Petersburg in the studio of famous sculptor Vladimir Beklemishev.
In 1895 she went to Paris where she studied at the Académie Colarossi (1895–1897). It was during this period when she had little money on which to survive that she made The Iron One.
In 1897 she became an assistant to Auguste Rodin (1897–1900) who requested her to work on the hands and legs of his sculptures. At that time, she also produced The Old Age, The Fire, The Mist and many other original sculptures. In The Old Age she employed a direct allusion with the work of Rodin himself. She used the same model, sitting in the same pose as Rodin's The Thinker which he created 14 years earlier.
In 1901, she returned to Moscow. Her bas relief The Wave installed on the facade of Moscow Art Theatre was considered a symbol of Russian Modernism. She participated in the Russian Revolution of 1905, was arrested and sentenced to one year in prison for distribution of leaflets and was freed due to her bad health. She also produced a number of sculptural portraits, including portraits of Andrei Bely, Alexei Remizov, Leo Tolstoy, and Karl Marx.
Anna Golubkina died in 1927. Golubkina's studio in Moscow became a museum in 1932. It was the first Russian museum of that type.1
Read the full biography of Anna Golubkina.
Anna Golubkina belonged to the so-called Silver Age of Russian culture, at the turn of the nineteenth century.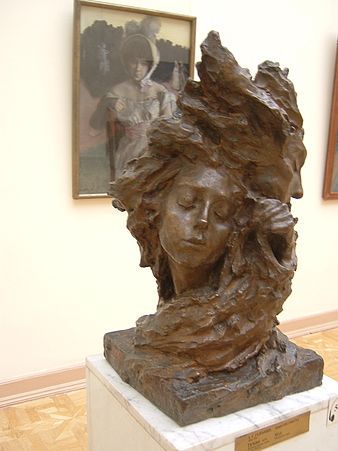 Other examples of the works made by Anna are given below but unfortunately for some I was unable to find the titles.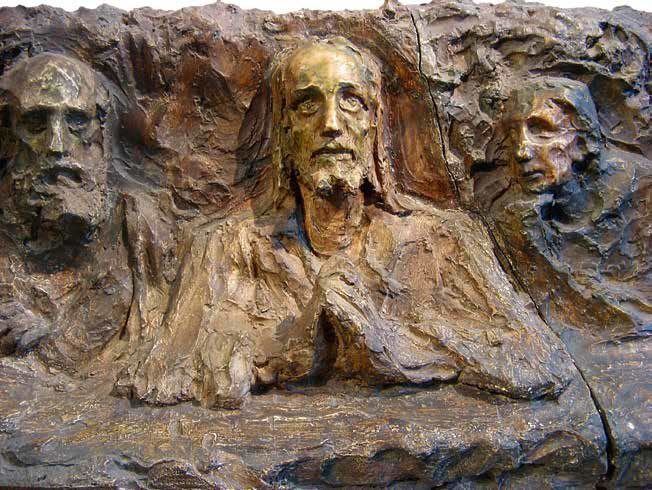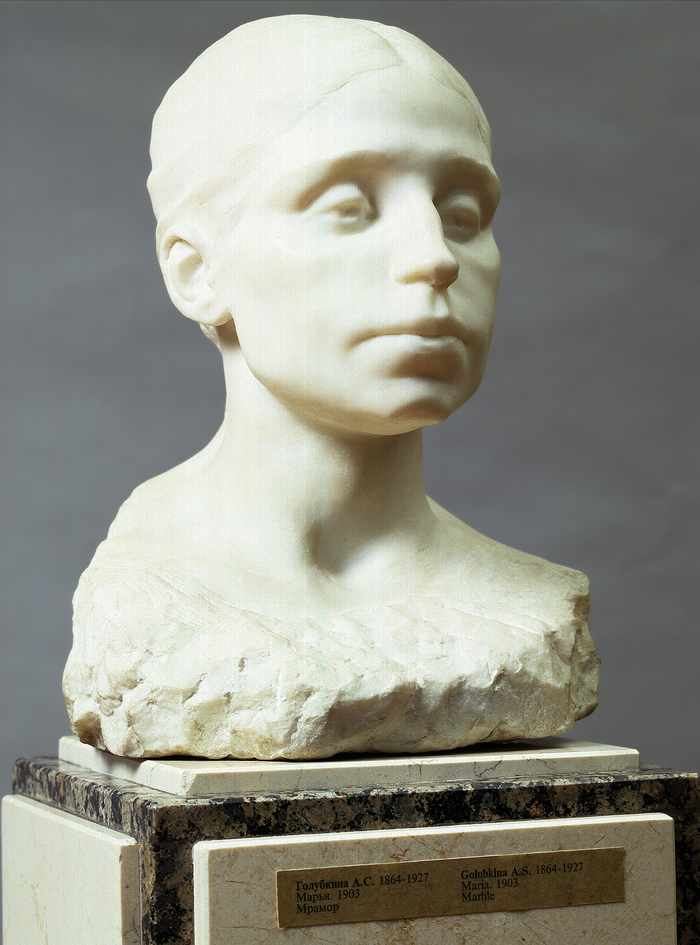 This year (2020) the Tretyakov Gallery in Moscow has a project dedicated to the famous personal exhibition of Anna Golubkina which took place in the winter of 1914–1915. It was named In Favour of the Wounded in connection with the outbreak of the war. All income from the sold tickets, postcards and casts from sculptures was sent over as an aid to wounded soldiers.

The memorial exhibition will reproduce a fragment of the 1914-1915 exhibition, it will display sculptures stored in the Anna Golubkina Memorial Museum and in the sculpture department of the Tretyakov Gallery. The exhibition will also present documents: the catalogue and photographs of the 1914 exhibition, the 1915 publications in newspapers.3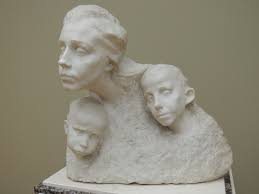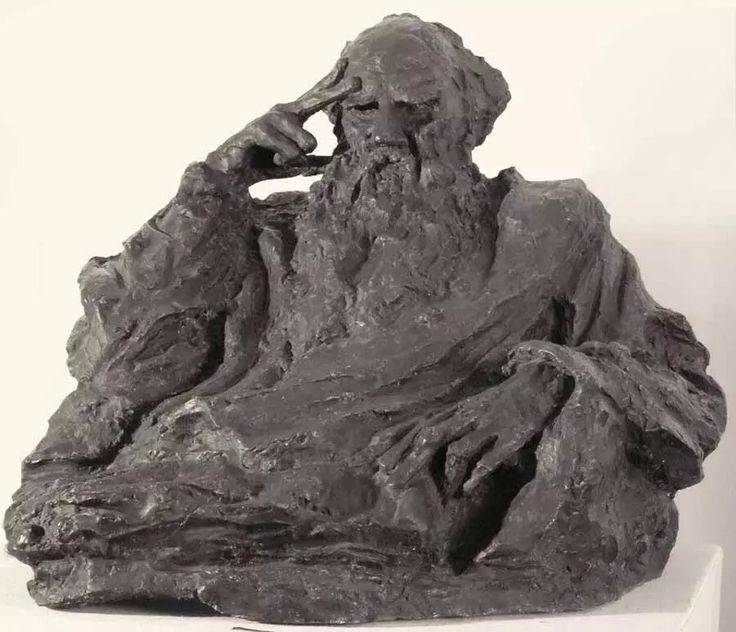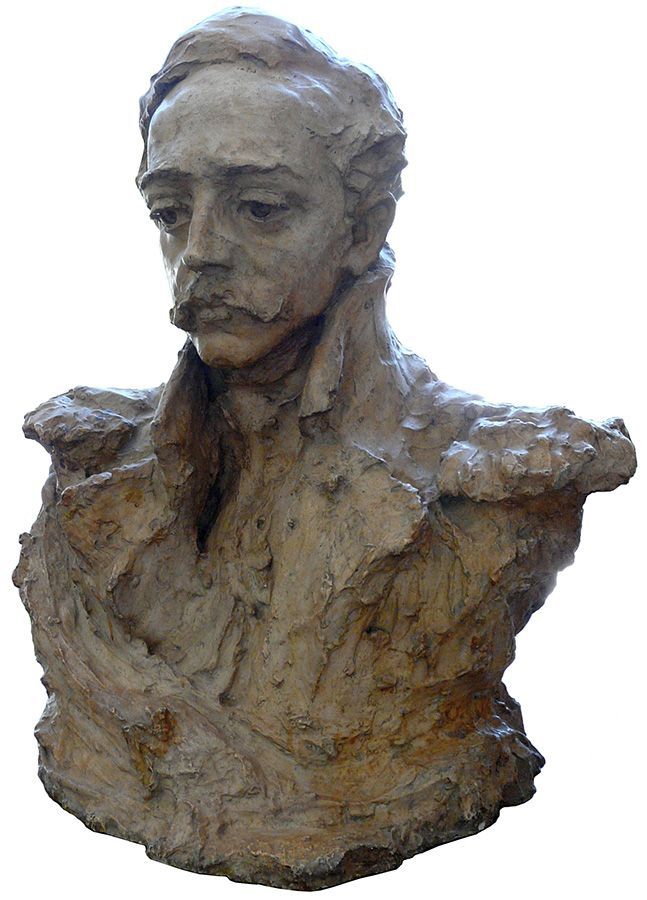 Credits
1. en.wikipedia.org
2. alchetron.com
3. tretyakovgallery.ru
4. arthive.com