An immersive Monet experience
It was about this time two years ago, in September 2019, that I was in Paris, and was lucky enough to see the Van Gogh digital art display there. Regular readers will remember that I wrote a couple of posts about it, because it was just such an iconic, memorable experience! (Click here to revist L'Atelier Lumiere).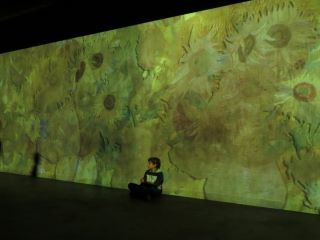 It was my first experience of an art form that is growing in popularity, very aptly called Immersive Digital Art, and that is exactly what it is – totally immersive! A similar digital Van Gogh show came to Australia, which Jane saw in Sydney, and our co-contributor John Wylie, saw in Adelaide, and he recorded his impressions in a post also, click here.
These immersive art exhibitions are providing a new way for people to enjoy famous paintings in a totally new way that has never been possible before. They are one of the benefits of living in the digital age!
One of the newest digital art exhibitions is currently on in Toronto, Canada, celebrating the works of Claude Monet. Installed at the Metro Toronto Convention Centre, Beyond Monet occupies three separate rooms totalling over 50,000 square feet, and an original musical score complements the viewing experience.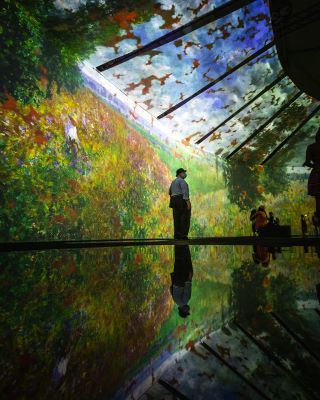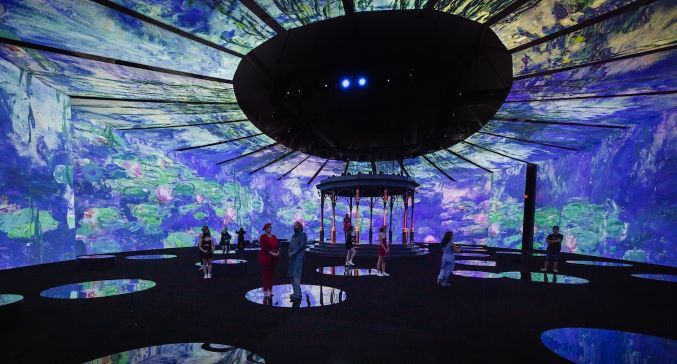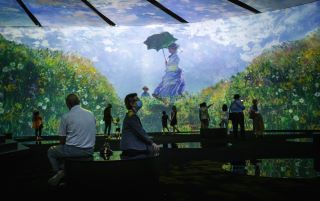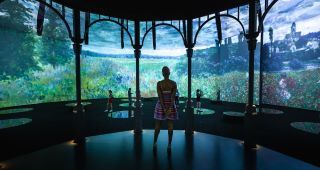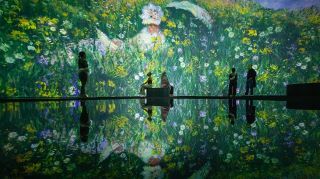 "You truly feel like you are a part of the bright and colourful world of Claude Monet, rather than a spectator," says Justin Paquin, co-producer and director of live entertainment at Paquin Entertainment Group.1
Over 400 masterpieces from Monet's oeuvre are showcased, such as the Water Lilies series, Impression: Sunrise, and Poppies.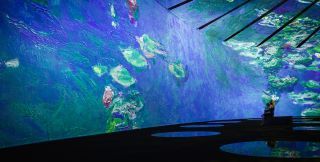 "Combining technology with pieces that were crafted to perfection, Beyond Monet is redefining what art means to people," says Gilles Paquin, producer and CEO of Paquin Entertainment Group. "It has elevated artwork to the next level, allowing us to form new relationships with notable masterpieces that were just not possible in previous years." 1
For those living in Toronto, Canada, the exhibition is open until 7 November 2021.
But for those of us in other parts of the world, you might enjoy the following 2.40 minute overview, or a longer 15 minute immersion in the next link following this one……………
Do let us know what you think of these digital art experiences. If they are popular, we will bring you some more examples in coming weeks……….
Email us at [email protected]
Footnotes
With thanks to Margherita Cole, MyModernMet article, 17 September 2021 and Paquin Entertainment.