We have been showcasing horses in art a little over the past few weeks and if you missed the post on the remarkable horse sculptures being created by Nic Fiddian-Green please click here.
Today I want to show you my favourite horse in art creation - Joey!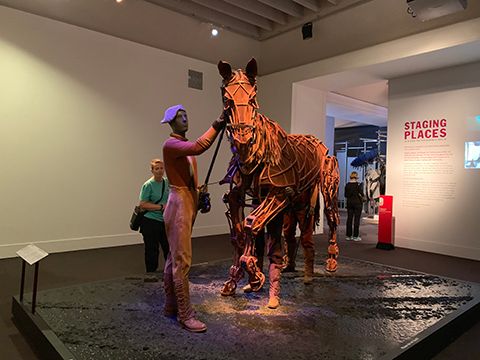 The signage for Joey Puppet at the Victoria and Albert Museum reads:
War Horse, the National Theatre's stage adaptation of the book by Michael Morpurgo, tells the story of the horses sold to the army for service in the First World War. Joey and other puppets share the stage with an ensemble of actors, a signature style of the Handspring Puppet Company who designed and created the puppets. This Joey, from the West End transfer of War Horse, has performed in over 1,640 shows and was retired from the production in March 2013. 1
Based on a book by Michael Morpurgo, adapted for stage by Nick Stafford, 2007.
Directed by Marianne Elliott and Tom Morris. National Theatre (Olivier Theatre), London, then New London Theatre and tour. 1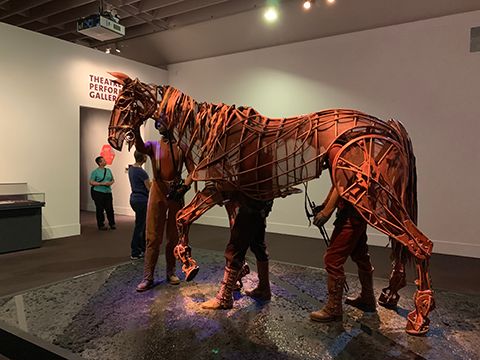 Description of Joey Puppet
Materials:
Aluminium frame, cane, jelutong (type of wood), waxed twine, nylon suspension mesh, bungee cord, leather, Evazote (foam), birch ply, bicycle brake levers, tyvec, foam, car seat-belts.1
Designed by Adrian Kohler and Basil Jones of Handspring Puppet Company. Given by Handspring Puppet Company
Museum no S.3831:1 to 8-20131
And now please, please, please take a few minutes to go behind the curtain and learn about Joey's movements and the remarkable humans who have brought him to life.
Credit
1. Victoria and Albert Museum signage