Van Gogh, Imp Hung and Newcastle, Australia
Over the past two days we have shown you the ceramic tile works of Taiwanese artist Imp Hung. The bookmark links are included at the end of this post. Today we will look further into Imp Hung's love of the paintings created by Van Gogh as she shares some of her thoughts with you.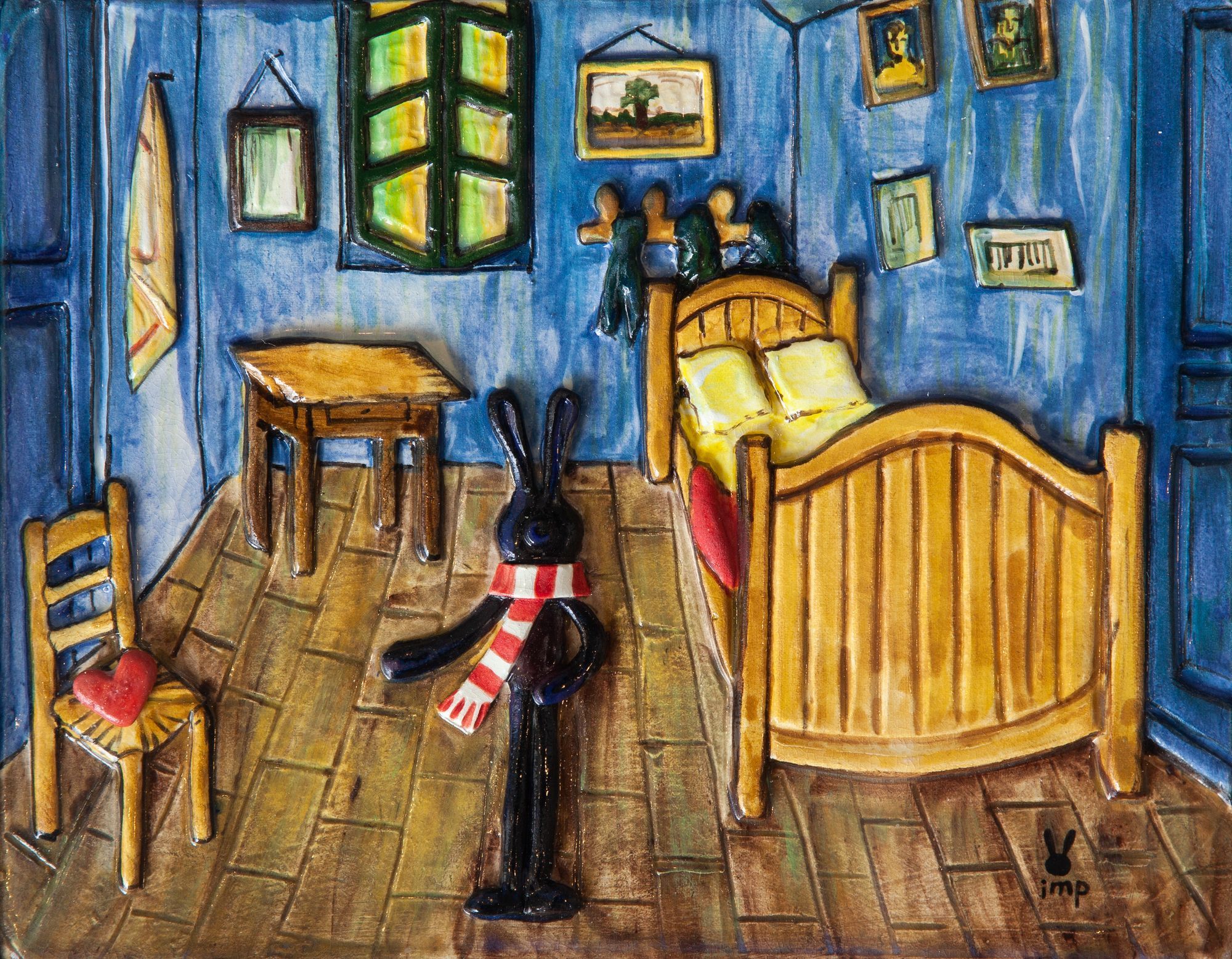 Imp explains why Van Gogh is one of her favourite artists and gives us some insight into the very special relationship she has with Van Gogh and his creative world:
Since I read Van Gogh's biography when I was 10 years old, I like his compassion and persistence in painting. His starry night deeply moved me, whirlpool-like brushstrokes and peaceful landscape.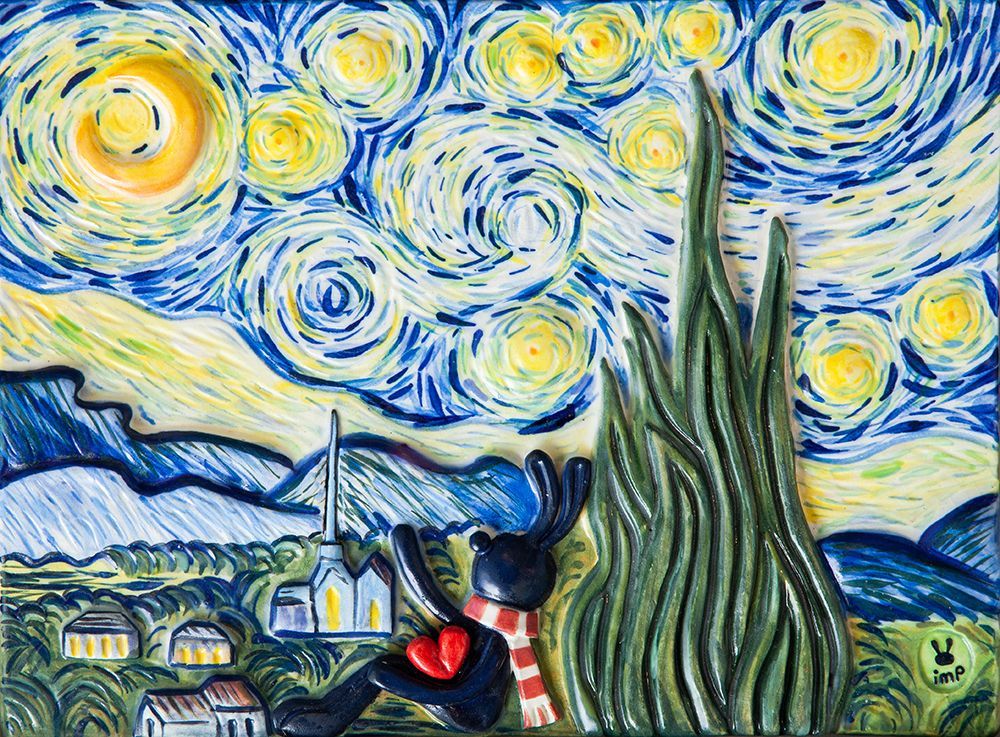 Some studies have shown that the work of Starry Night was influenced by the The Great Wave off Kanagawa of Ukiyoe.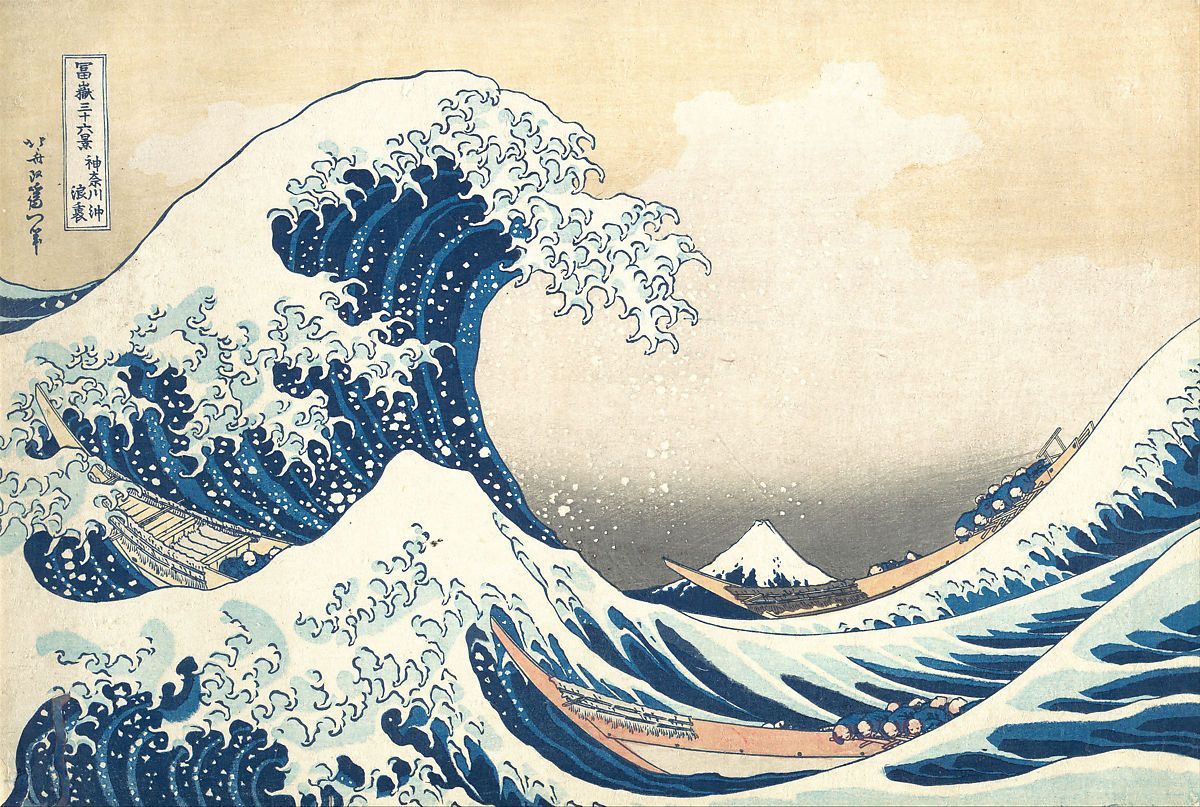 But I have another idea. When I moved to Australia, I lived in the city of Newcastle.

At night, you can hear the lowing of cows in the field, and the sound of trains carrying coal from the mining area.
In the night, sky without light pollution, I was looking at the starry Milky Way in the backyard. Missing my family in Taiwan, staring at the dark night sky, the stars move because of the rotation of the earth.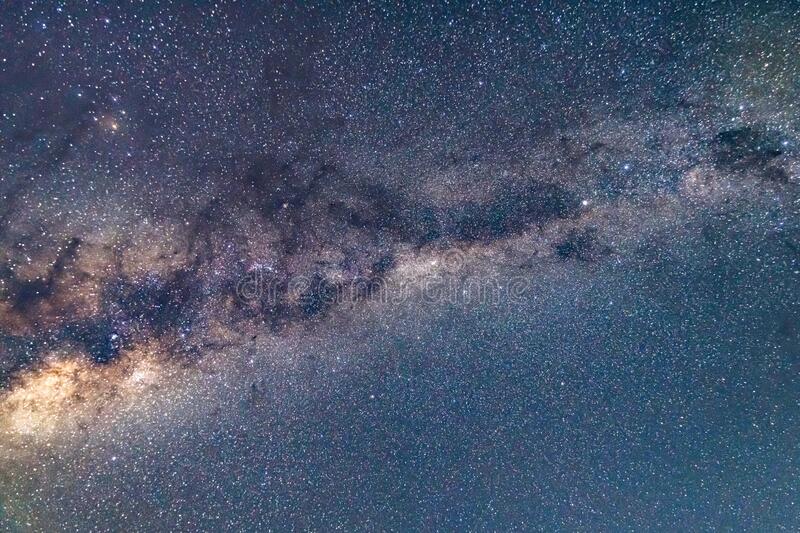 I felt dizzy, and suddenly realized that Van Gogh might have looked up at the starry sky like this in countless nights.

What a lonely and beautiful mood, feeling the rotation of the stars alone.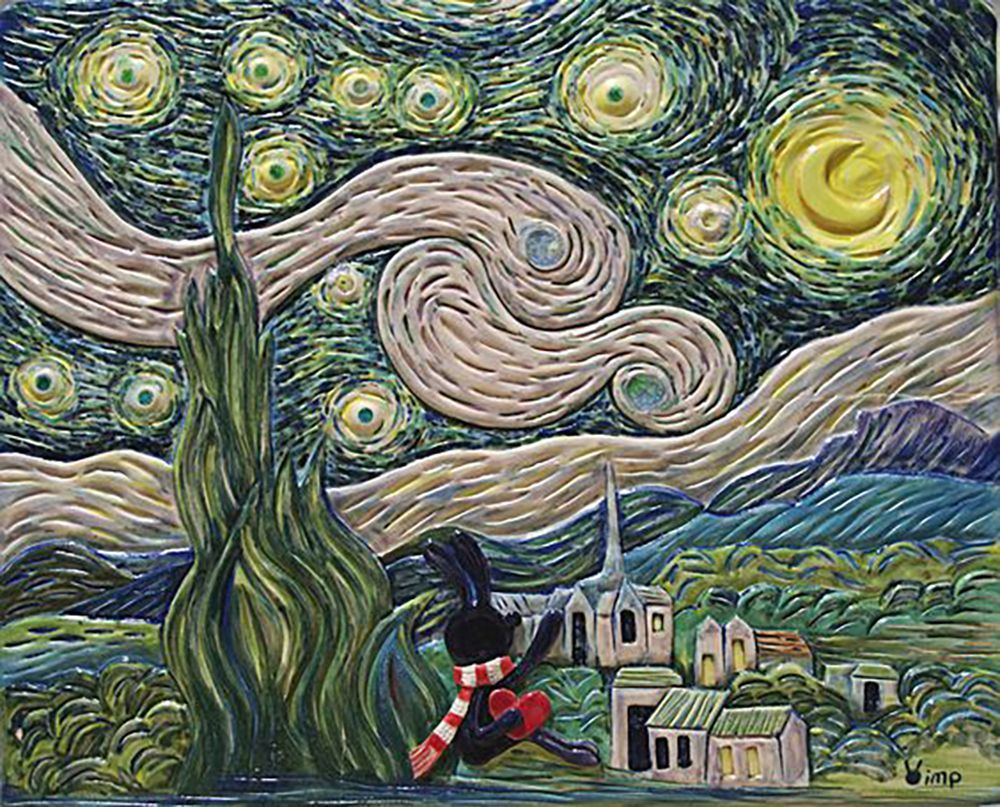 All my works arose with such kind of opportunity. I use my own experience to understand the artist's mood and then proceed to recreate a work of reflection.
Since 2016, I have concentrated on learning tea ceremony and tea set making, and engaged in art teaching.

However, in the second half of this year, I will adjust my work and back to my favorite tile making. Thank you for writing an article about my work. Imp Hung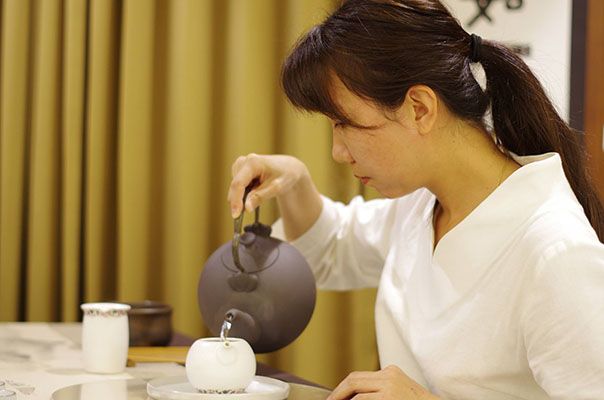 A very special thank you Imp Hung who gave her permission for the images of her work to be shown on the post and who so willingly has shared her thoughts with us.

Thank you again to Andrew from the Hunter Valley Region and his sister Catherine who made this post possible by generously having the images photographed and agreeing for them to be shown on the AnArt4Life blog.


Our purple patch of new subscribers continues with K.T. joining us in the AnArt4Life blog community.
An interest in Art is the greatest way we can join hands across the lands of the world.
Credits
1. Imp Hung
2. metmuseum.org
3. vangoghgallery.com
4. dreamtime.com
5. facebook.com