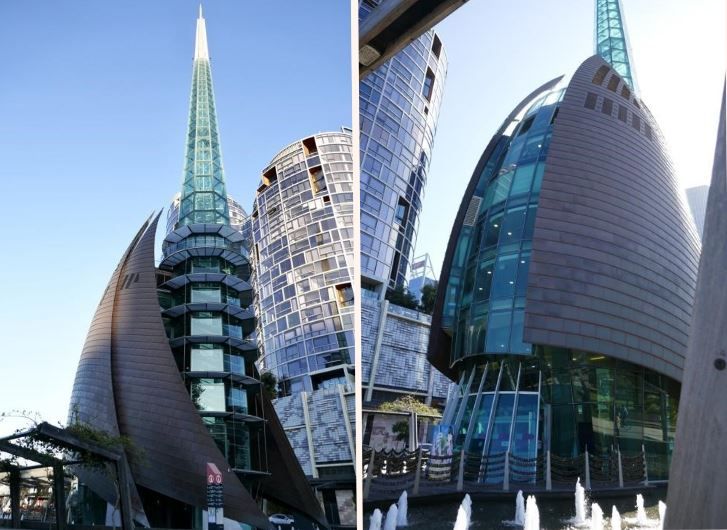 While I was waiting for the ferry to Rottnest Island in June 2023, I was intrigued by this unusual tower in Barrack Square along the water front in the centre of Perth. On a return visit in July, I had the chance to satisfy my curiosity.
It is a fabulous Bell Tower built as a Millenium Project and designed by Architectural firm Hames Sharley - a truly unique design for what is often referred to as the world's largest musical instrument, officially opened to the public in December, 2000.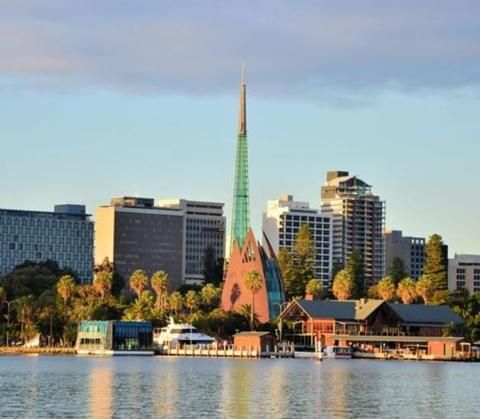 I love the futurist glass spire and the copper sails reflecting its riverside location where watercraft of all types cruise the Swan River.
The Bell Tower houses The Swan Bells - a set of 18 bells hanging in a specially built 82.5-metre-high (271 ft) copper and glass campanile.
During a guided tour I was surprised to learn that 12 of the bells were transported to Melbourne from St Martin-in-the-Fields on the initiative of local bell ringer and businessman Laith Reynolds.
These bells were located in the parish church of Buckingham Palace in Trafalgar Square, London and can be traced back to the 14th century. They were recast in the 16th century by order of Queen Elisabeth I, again between 1725 and 1770. Due to be recast again around 1870 they were instead tuned and restored at London's Whitechapel Bell Foundry and donated to Western Australia.
They are one of only a few sets of royal bells, and the only set known to have left England. The bells are also known to have rung as the explorer James Cook set sail on his voyage to Australia.
The remaining 6 bells were cast in WA from iron ore mined in the NW of the state.
It's a fascinating story and if you would like to read more, click on the link below.
It's possible to view the bells at close range and admire the view of the river.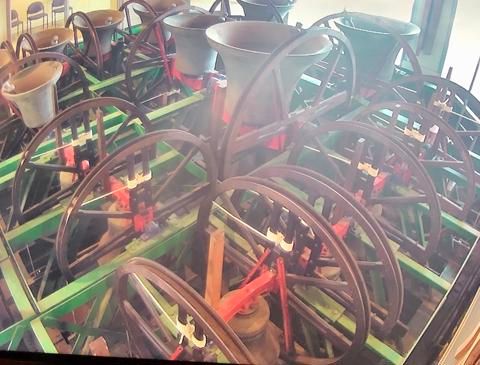 Our guide provided us with many details. Bellringing is quite an art and takes quite a bit of skill and practice. It involves:
Ringing a set of bells in a continuously changing pattern to create music.
The set of bells is normally tuned to form the notes of a major scale and is commonly comprised of 5, 6, 8, 10, or 12 bells
The bells are numbered from 1 to the highest-sounding note, and they can all be rung full-circle, one after another from the highest note to the lowest, with a constant time gap between each bell.1
Bell Ringers from all around the world include the Swan Bells on their tours and I am sure it is a thrill to ring the royal bells.
The bells are rung for state occasions, important civic events, weddings and other functions.
Little did I know that this Bell Tower is apparently the only place in the world where its possible to view the bells in action and even have a go at bell ringing. It was a thrill to give it a go - which was hard work and I can see how it would assist in building up core strength!
As you will hear from my turn I need a lot more practice, however we each received a certificate to prove our prowess.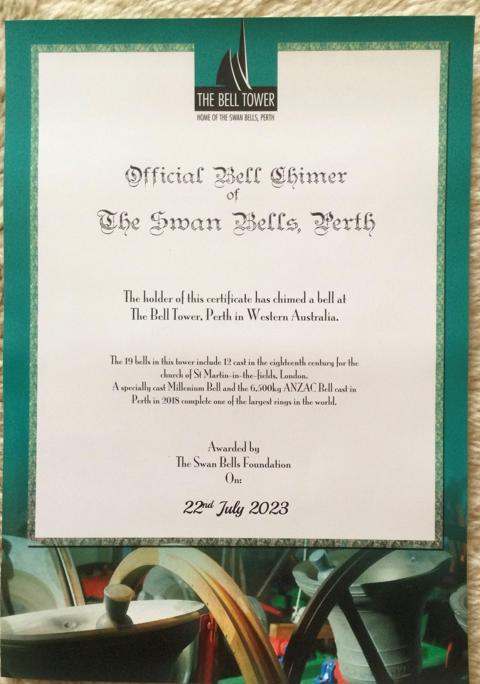 Credits:
1 www.ringing.info