The Scheveningen Story continues
When I posted the blog on The Secrets of Scheveningen Sands last week I had no idea that it would unfurl in this way. As I mentioned in the blog our Jane who writes for the blog and her sister Caroline have Dutch heritage and knew all about Scheveningen Sands as they had heard their mother speak of this area of The Hague. Now the correspondence has been joined by their mother Elisabeth who has enlightened me about the place informing me that Scheveningen is famous for its Kur-haus. And with good reason as it is a magnificent building.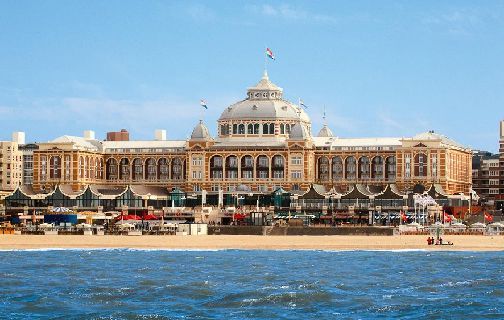 I found this wonderful image of a model of the Kurhaus of Scheveningen which has been called the Grand Hotel Amrath Kurhaus (The Hague) since October 2014.

(Credit: Wikipedia)
The Kurhaus was built between 1884 and 1885 by the German architects Johann Friedrich Henkenhaf and Friedrich Ebert. It consisted originally of a concert hall and a hotel with 120 rooms. Having suffered serious damage by fire, it was rebuilt between 1886 and 1887.
The ceilings were painted by the Brussels artist Jan van den Hoeck and his large workshop.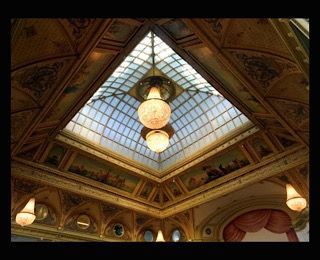 (Credit: Travel and Liestyle Diaries)

(Credit: Flickr)
Jan van den Hoecke (1611–1651) was a Flemish painter, draughtsman and designer of wall tapestries. He was one of the principal assistants in Rubens' studio in the 1630s. He later traveled to Italy where he resided for a decade in Rome. He subsequently worked as a court painter in Vienna and Brussels. Jan van den Hoecke was a versatile artist who created portraits as well as history and allegorical paintings. (Wikipedia) This is his self portrait.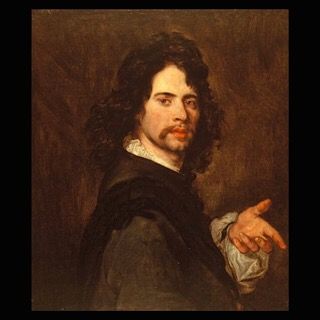 (Credit: Wikipedia)
From my reading I have learnt that the hotel was patronised in its heyday by royalty and heads off state. Until the mid 1960s, the Kurhaus remained a public attraction as a major concert hall, at which many top artists performed.

(Credit: Getty Images)
Jane's mother Elisabeth told me that she saw Ella Fitzgerald perform at the Kurhaus.


(Credit: AllMusic)
The last performance in the Kurhauszaal was by the Rolling Stones on 8 August 1964, who had to flee the building due to the vast numbers of excited fans outside.
The Kurhaus of Scheveningen fell into disrepair and closed in 1969 but was saved from demolition in 1975 by being listed as a historic building, and was completely renovated. It was reopened in 1979 by Princess Beatrix.