The latest seascapes from Ed Obermeyer…….
Back in July 2020, we featured Ed Obermeyer, an artist and photographer from Virginia Beach in the USA. You can read that post about his background and style here.
Ed goes to the beach just about every day, hail, rain or shine, into the water with his high tech camera, then back to his studio to paint from the photographs he has taken.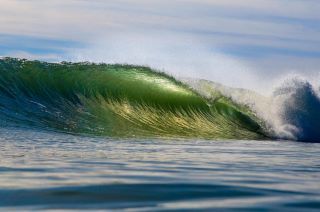 In Australia, and probably other parts of the world too, there is a saying that someone is "livin' the dream" when they appear to have an idyllic life following their dreams.
And I think that you could say that is true of Ed Obermeyer, living beside a surf beach, and able to fulfill his passion for both art and photography in that wonderful environment.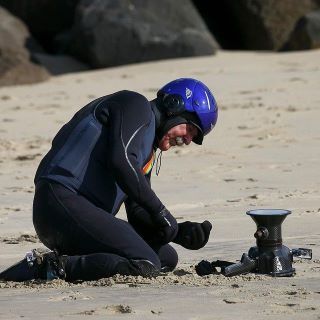 For many people, the sound and movement of the sea is something that inexplicably attracts. We find it beautiful to watch, and find its majesty and power both fascinating and alluring.
Ed obviously understands and appreciates the daily differences in light, mood, movement and form, and manages to capture that in his photographs and his resulting paintings. Every day is different at the office, and is never boring!
So today we thought we would bring you some images of Ed's latest photographs of surf and sunsets, and some of his paintings (2.13 min).
I hope you enjoy the diversity of his work…… can you pick a favourite??
Footnote
All images are reproduced with permission from Ed Obermeyer.
You can see more of Ed's work on his Facebook and Instagram pages or his website, edobermeyer.com.