The last of the Post Cards from the Outback

I think this will be the last of the photos from J's trip to Outback South Australia. The first of the photos are of Farina, on the edge of the desert in South Australia. I have used Wikipedia to fill in J's notes on the town.
Farina was originally called The Gums or Government Gums and was settled in 1878 by optimistic farmers hoping that rain follows the plough. The town was the railhead for a time until 1884 before the railway was extended to Marree.
During the wet years of the 1880s, plans were laid out for a town with 432 ¼-acre blocks. It was believed that it would be good for growing wheat and barley, however normal rainfall is nowhere near enough to grow these crops. Several silver and copper mines were dug in the surrounding area.
In the late 1800s the population reached about 600 people who were served by two hotels (the Transcontinental and the Exchange) and an underground bakery, a bank, two breweries, a general store, an Anglican church, five blacksmiths, a school and a brothel, of course!!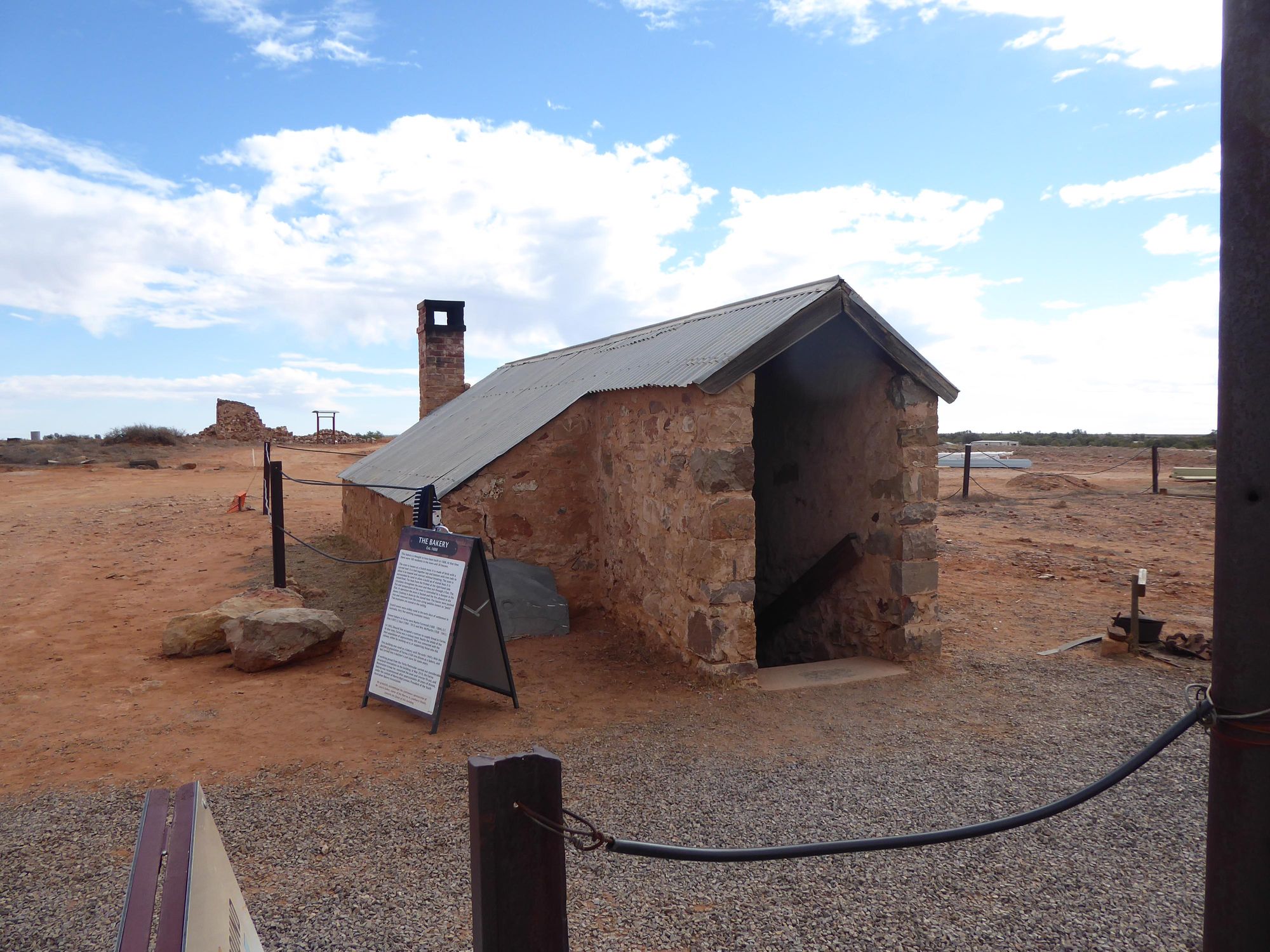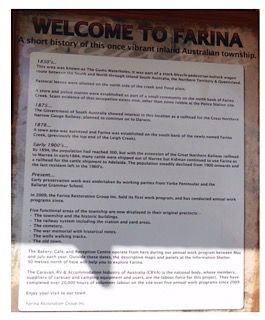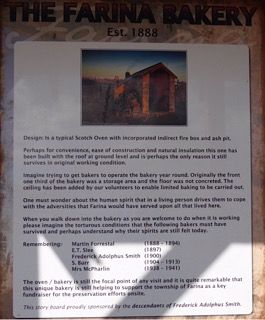 Parachilna, on the edge of the Flinders ranges, was a stop on the now disused railway line, the tracks and sidings remain in front of the Prairie Hotel - a stately colonial building and our home for the night - it's now famous for its cuisine, especially the feral antipasto - a refined mix of kangaroo pastrami, camel meltwurst, emu pate and goats cheese - the flavours exquisite as was the char-grilled kangaroo fillet with quandong (type of red berry) jus.
The stars are brilliant and the moon seems so close. It's too cold for a singalong by a campfire, so Peter tunes up his guitar in a snug corner of the lounge area.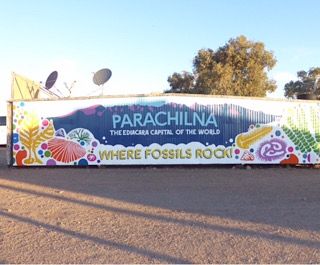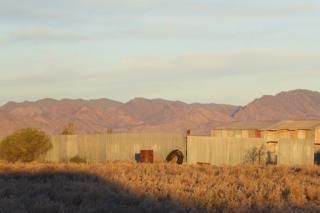 Tomorrow we meet my favourite Brushman of the Bush- Jack Absalom. I have met him and he is a real treasure and a wonderful artist.
All images, unless stated are Jane's