The Fortune of a Philanthropist

A favourite thing of mine is to read of inspiring philanthropists and how they can make a difference - in this case recognising the work of female Italian artists dating back to the 1500s and 1600s.
With a name like Jane Fortune I was amused when I read that Jane was a philanthropist. Her passions led to generous support and initiating charitable endeavours. A tribute to Jane Fortune featured in Timeless Travels recently.
Jane Fortune, known as an author, editor and honorary Florentine, passed away recently at the age of 76, but her memory will live on through the many institutions and organisations she assisted or created. Not only in her hometown of Indianapolis in the USA, but also Philadelphia, Washington and New York where she spent a lifetime supporting the arts and in particular increasing art accessibility for disabled persons. The list of the organisations on which she served as Founder, Chairman, committee member and/or donor is extensive. In 2008, with "the love of her life" Robert Hesse, Jane even co-founded the Indianapolis City Ballet.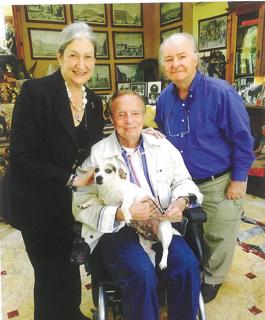 Jane was honoured with many awards, but it is her work in Florence that particularly caught my attention. Although American, Jane considered Florence her second home (wouldn't we all love to say that!) having lived there for 25 years and supporting the arts there too. In 2005, at the age of 63, wandering through an antiques fair in Florence, she stumbled on a book about Plautilla Nelli, Florence's first female artist. On viewing Nelli's painting, at San Marco Museum, she was moved to fund its restoration.
The rescue of Lamentation with Saints was especially fortunate - it was found to be crawling with woodworms. If the insects had gone undiscovered, they could have damaged a large portion of the museum's collection.(NY Times).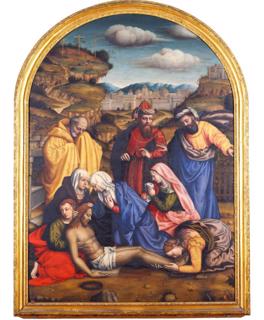 In Florence during the 1500s and 1600s, female artists were extremely rare - Ms. Fortune estimated perhaps fewer than 15 were women. Women were not allowed to attend workshops or see nude male bodies, so those who learned to paint did so by studying with their fathers, who often then put their own signatures on the canvas. This has made it even harder to detect works actually done by women. When she studied art in Florence as a college student, Ms. Fortune said no women were ever mentioned.(NYTimes)
This started what would become her life's mission – finding, identifying, restoring and showcasing art works by forgotten female artists from 1500s to 1800s. These paintings are now on display in famous galleries such as Uffizi, Sante Croce, Accademia (where some of us have seen Michelangelo's David) and San Marco Museum to name a few.
This mission led to the founding of Advancing Women Artists (AWA), a US not-for-profit organisation to research, restore and exhibit works by female artists in storage in Tuscany's churches and museums. Nearly 2,000 works were waiting to be reclaimed. Jane, known as "Indiana Jane" in Florence was committed to rescuing them from oblivion and decay. So far 55 paintings have been restored.

For 13 years in her role as cultural editor of The Florentine, writing "Jane's Gems" she spotlighted Florence's lesser-known places, which developed into a book – To Florence, Con Amore: 90 Ways to Love the City. She would go on to co-author numerous Florence-centred publications, including Art by Women in Florence: A Guide through 500 Years and Santa Croce in Pink: Untold Stories of Women and their Monuments.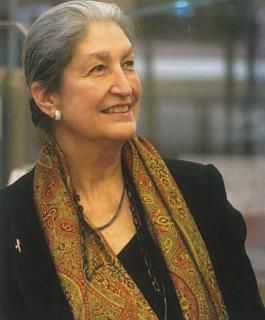 Jane's passion to restore Plautilla Nelli's works laid the ground work for the first ever Nelli solo show at the Uffizi in 2017. Another artist with whom Jane fostered a relationship was Artemisia Gentileshi. Her painting of David and Bathsheba had languished in the attic of the Pitti Palace for 363 years. Large patches of paint were missing and Bathsheba's eyes had been compromised, however Jane was convinced the painting could be saved.
Jane Fortune's feat of revealing part of Florence's history to its own people earned her the Fiorino d'Oro, the city's highest honour, in 2015 and considered in the ranks of Singer Andrea Bocelli and filmmaker Franco Zeffirelli. "We consider Dr. Fortune one of our citizens, one of us," Mayor Dario Nardella of Florence said in presenting her the medal. He called her "a great Florentine." (NYTimes)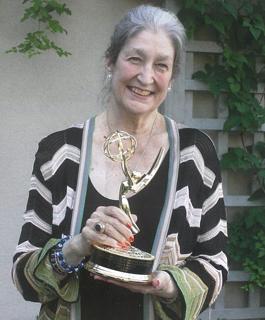 I was inspired by Jane Fortune's many accomplishments; only some of which are mentioned here. The world is a better place to have such dedicated and enthusiastic people, using their fortunes to support the arts in this way.
Over the next few days we will learn a little about the works of Plautilla Nelli and Artemisia Gentileshi, unknown for centuries, now celebrities due to the passionate efforts of Jane Fortune.
Credit: Unless otherwise stated details taken from Timeless Travels – Winter 2018 Ed