The enduring world of fairies created by Cicely Mary Barker
Today we are going to step into the magical, enchanting world created by Cicely Mary Barker, who matched the fantasy of the fairy world with technically accurate flowers and plants. First published in 1923, her work is still sought-after today.
You may even recognise some of these heart warming images from your own childhood…..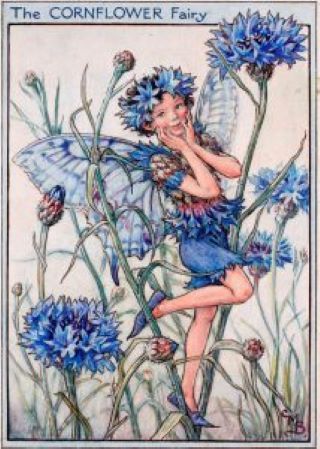 Cicely's art education began in 1908 at age 13, with the Croydon School of Art where she undertook classes by correspondence, and later attended the school well into the 1940s. As an adult, she later became a teacher there.
In 1911, Raphael Tuck & Sons, a stationery producing business, bought four of her "little drawings" for half a sovereign, and published them as postcards. In October 1911, she won second prize in the Croydon Art Society's poster competition. 1
When her father died in 1912, Cicely realised she could contribute a little to the family income with her art, selling items such as greeting cards and illustrations for children's publications. This was helped by the fact that fairies had become popular in art and literature following the releases of Peter Pan by J. M. Barrie (1904), The Coming of the Fairies by Sir Arthur Conan Doyle (1922) and the fairy-themed work of Australian artist Ida Rentoul Outhwaite (in the early 1900s). 1
Queen Mary, consort of King George V of England, also made such themes even more popular by sending Outhwaite postcards to her friends during the 1920s. Cicely's work then became hugely popular. Her first book, Flower Fairies of the Spring, was published in 1923.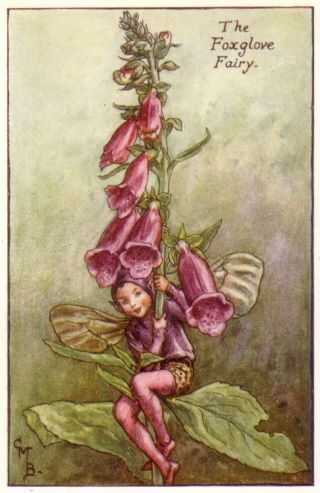 She concentrated her professional illustrations in this theme for the rest of her life, with similar books published between 1923 and 1948, comprising over 170 beautifully detailed illustrations. (However, the book of The Winter Fairies was assembled posthumously in 1985, from selected illustrations which suited the subject.)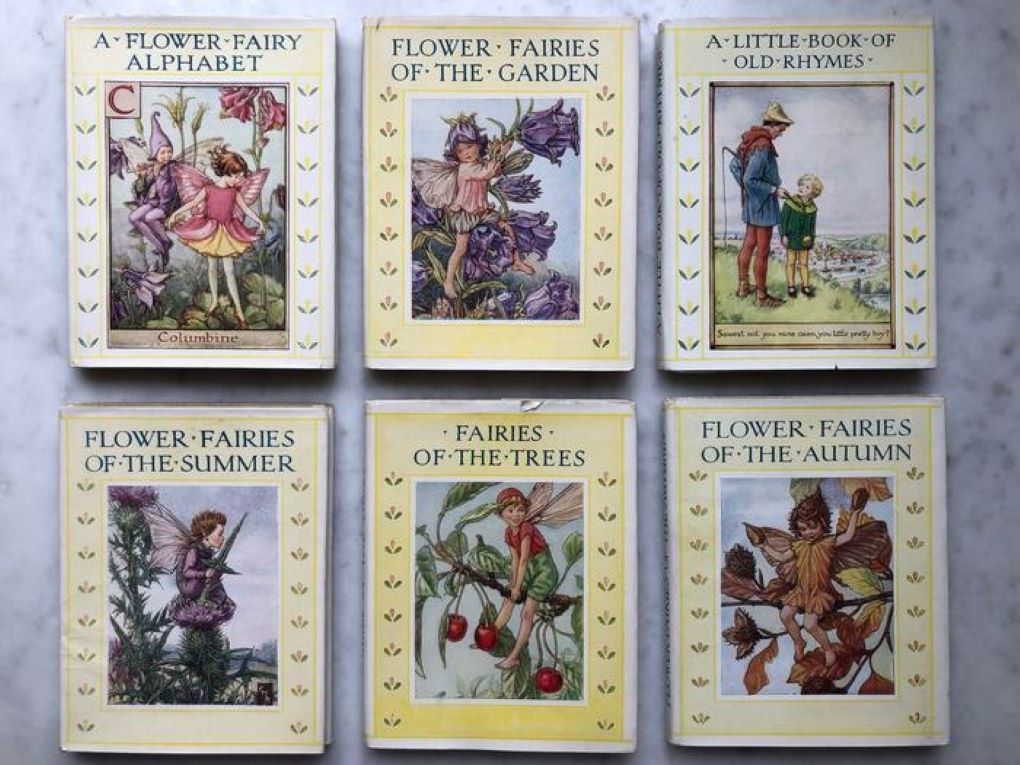 Cicely's older sister Dorothy taught kindergarten in two private schools before opening a kindergarten at home to help support her sister and their mother. Cicely used the children in the kindergarten as models for her Flower Fairies, even going so far as to make costumes, complete with fairy wings modelled on insects such as dragonflies, butterflies, bees, and moths. She did this until the kindergarten closed in 1940.
This explains how she was able to get the enchanting bodies of her fairy children so accurate. But her botanical illustrations are also technically accurate.
The English Pre-Raphaelite painters were also a major influence upon Cicely and she believed, as they did, in 'truth to nature'. To this end, her flowers and fairies were painted from life wherever possible. She used flowers and trees from her family's summer home in Storrington, or found at Kew Gardens, where staff members who knew her work would let her take plant samples home to study and copy. Her flowers are so accurate they could be included in a botany textbook!
In Flower Fairies of the Wayside, Cicely wrote,
"I have drawn all the plants and flowers very carefully, from real ones; and everything that I have said about them is as true as I could make it."
I invite you now to come with me now to meet the fairies at the website of her work. You can browse through the A to Z of Fairies, or choose your favourite season of fairies .....
Stay for as long as you like in this magical world, just click the bookmark below: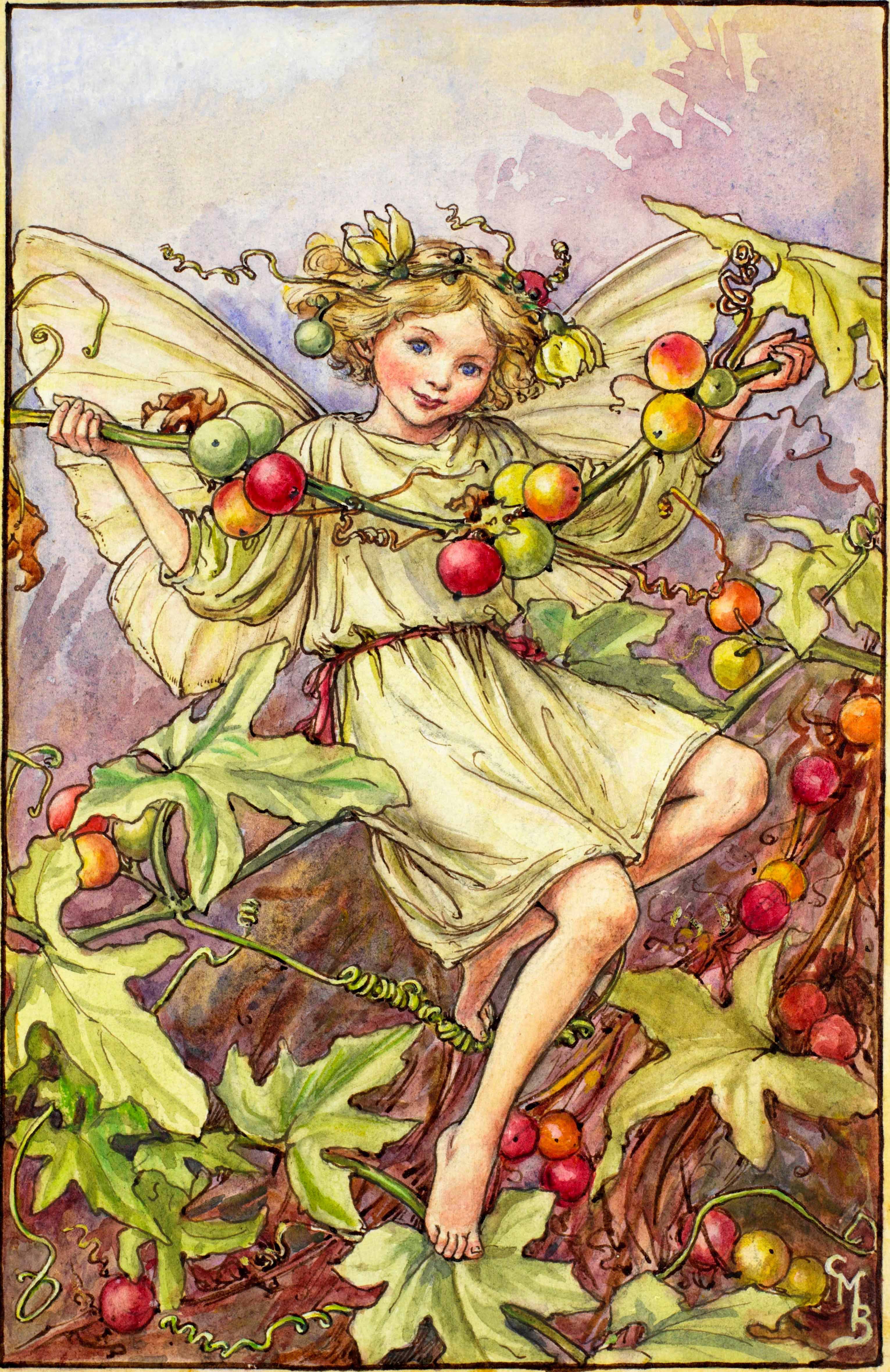 Aren't they wonderful?
Cicely worked mainly in watercolour, but she was equally proficient in pen and ink, oils, and pastels. They are a such a beautiful blend of realism, idealism and romanticsm which transport both children and grownups alike to a peacful, magical world of innocence and beauty.
Cicely was also an author, and, all her images were accompanied by a poem or verse dedicated to the individual Flower Fairy. These enchanting words and the detailed artwork have now been translated into fiction for young readers as well as the New York Times bestselling Fairyopolis series.2
Cicely was also a deeply religious person with a strong faith throughout her life. In addition to her fairy stories, she also painted many religious works including an illustrated book of Bible stories for children which was written by her sister. 3
Even though she became quite famous, Cicely never married, but lived a quiet, modest life painting and doing all she could to support her Church.
She kept painting until her health deteriorated. She died on February 16, 1973, at the age of 77, fifty years after her first book was published. Her ashes were scattered in the grounds of her local Anglican Church at Storrington where she had been a parishioner for most of her life.
Footnotes
With thanks to Wikipedia
With thanks to flowerfairies.com
With thanks to womenofgrace.com