The Changing Nature of the AnArt4Life Blog

Good morning to all our wonderful subscribers and followers - especially those of you who have been with us since the birth of the blog back in November 2017. Since then we have brought you a daily post about the art that is all around us.
We have connected many points around the globe and gained many friends, several of whom are artists who have generously allowed us to showcase their works on the AnArt4Life blog. This interaction is golden and we think this has made our blog one of the most successful on the internet with approximately 8,000 visitors to the site monthly.
We also love the personally selected images sent into us from subscribers and followers which form into the monthly Mailbag - full of interesting art ideas from your environments.
But life is changing, especially as our lives are returning to something that more or less resembles how we lived before covid. We are all getting out and about more and some of us who are lucky are able to travel and are away from the "office".
Therefore we are going to make some minor changes to the blog.
Most days in the month you will get your normal art post. However...
Some days you may get a bookmark link to a previous post for you to read or reread such as shown below.

Some days you may get a reflective or even challenging image to encourage a little thinking time.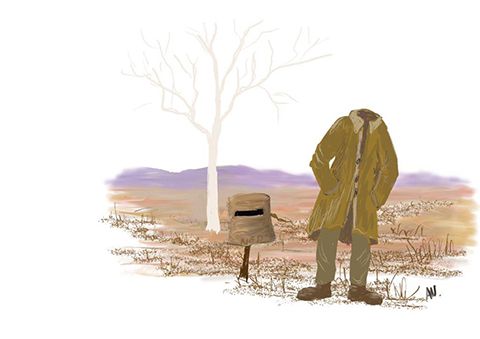 Some days we might encourage you to investigate the AnArt4Life TagCloud and discover past posts we have written on topics of special interest to you.
Click on the caption under the image of the TagCloud below and you will be taken to the page where you can commence this exploration.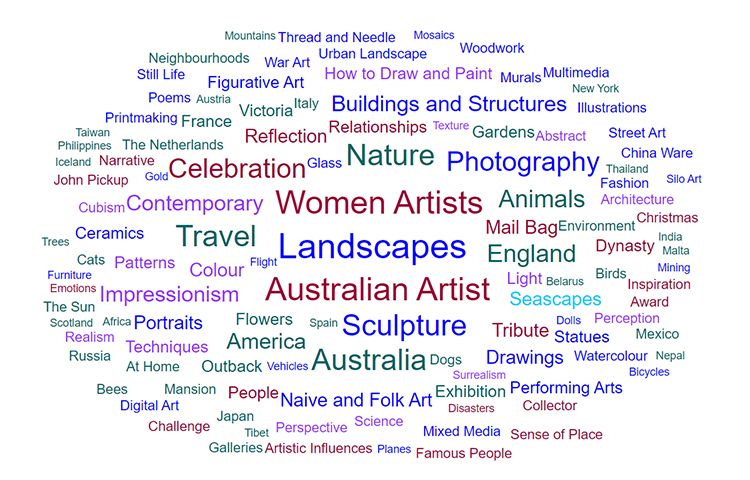 If you are on the HomePage of the AnArt4Life blog you will find the Icon for the TagCloud on the top Menu as shown below.

And yes, there may be the occasional day when you get notice of: "No Post Today"!

As always, if you have any comments you would like to make, please either email me at [email protected] or use the comments box below.