Over the past couple of weeks I have showcased some unusual sculptures and to conclude this current run I want to show you what can be found on The Butchers' Bridge which is located over the Ljubljanica River in Ljubljana, Slovenia. The Bridge occupies the site where butchers' booths were once located.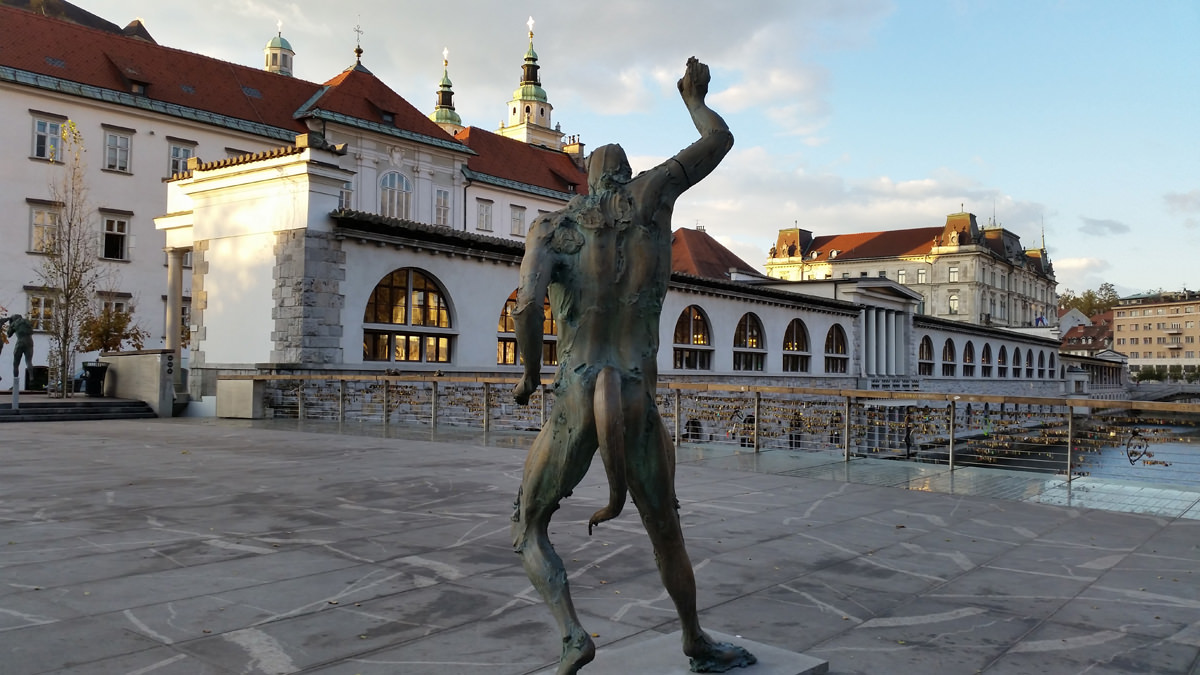 Statue of Satyr by Jakov Brdar on Butchers' Bridge, Ljubljana1
The Butchers' Bridge is a footbridge crossing the river Ljubljanica in Ljubljana, the capital of Slovenia. It connects the Ljubljana Central Market and the Petkovšek Embankment ... and was solemnly opened on 10 July 2010.2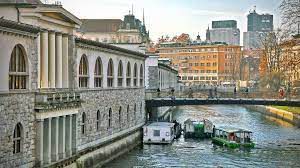 The original idea for a bridge on the site was expressed in the 1930s by the architect Jože Plečnik. The modern bridge, which is far more simple than the original plan, features a staircase at its left entry, a glass walking belts at the sides, and two fences with steel wires and wide top shelves. It was designed by Jurij Kobe from the Atelier Arhitekti studio. It is decorated with works by the sculptor Jakov Brdar. 2 And it is these sculptures that we will take a look at today.
Adam and Eve (below), shamed and banished from Paradise, after having been induced by the Serpent to taste from the Tree of Knowledge of Good and Evil are seen walking towards Ljubljana Cathedral.2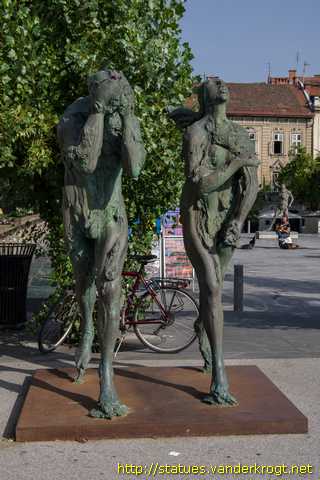 Above is the statue of the Greek god Satyr and below you can see what he looks like from a different angle - startled by the Serpent.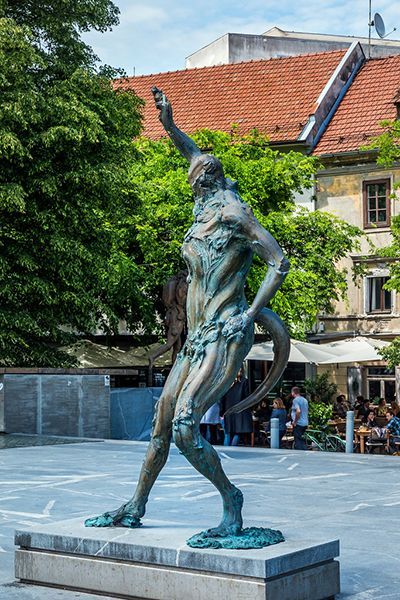 And Prometheus appears, running and disemboweled, in punishment for having given knowledge (of fire) to mankind. 2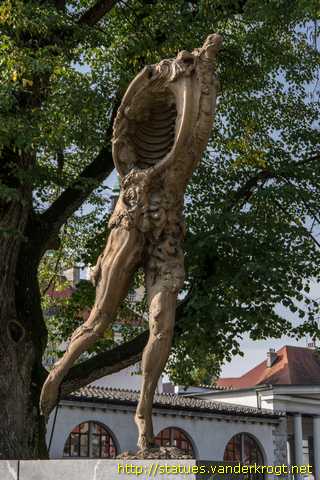 There are also some smaller grotesque sculptures of frogs and shellfish on the top of the bridge's fence.2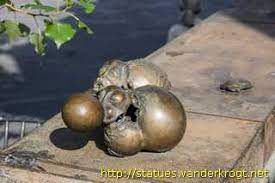 But the sculptures and statues were not enought to entertain the public.
Shortly after the opening of the bridge padlocks of couples in love started appearing on its steel wires, symbolizing declarations of eternal love, a phenomenon similar to the one on the Parisian Pont des Arts.2
The striking contrast between Brdar's creepy figures and the love padlocks attached to the bridge's parapet makes one of the most unusual of the many romantic stories of Ljubljana. 1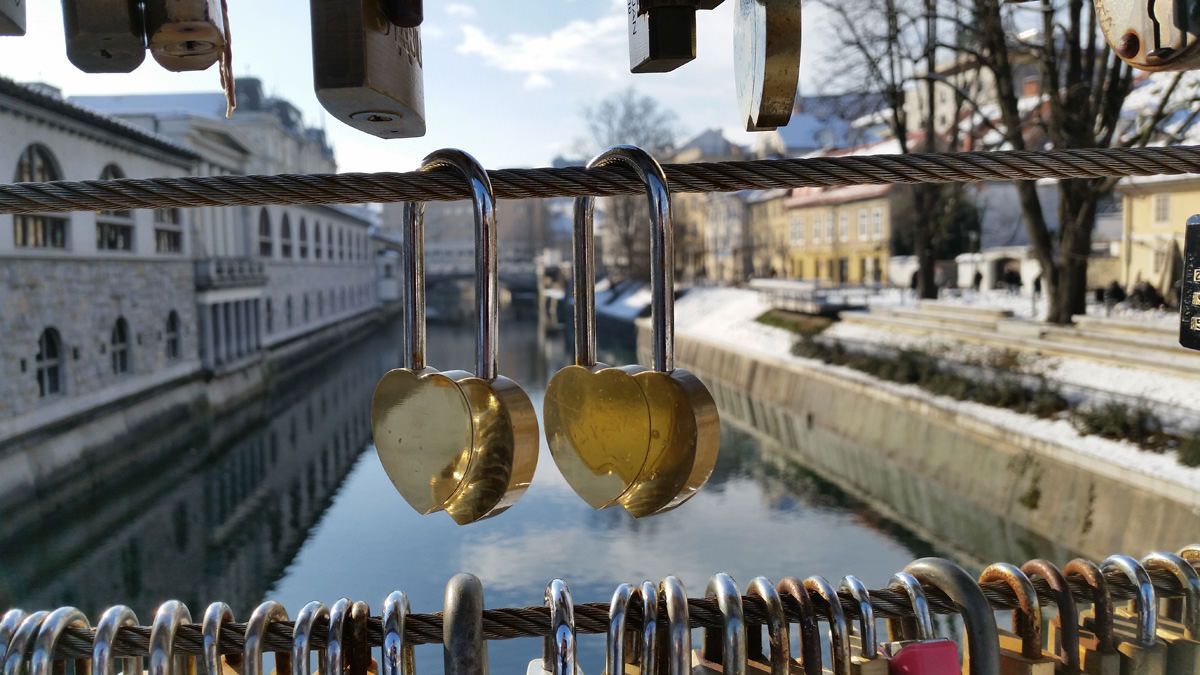 Credits
1. visitljubljana.com
2. en.wikipedia.org
3. flickr.com
4. statues.vanderkrogt.net