The art of Mother Nature seems to have featured in a few of my posts recently. But today it is with a bit of a difference. I recently went to a fascinating installation at the National Gallery of Victoria (the NGV) which was showing for only one night and two days - because it was made of flowers!
It was a fund raising display inspired by artworks acquired by the NGV in the past twenty years from funds raised in the past by the National Gallery of Victoria Women's Association (NGVWA).
More than 20 floral creatives and designers were each invited to give their floral interpretation of a chosen artwork. The artists involved in painstakingly creating these beautiful works included Steven Gabriel Maccora, Acid Flwrs, Paper Couture, Victoria Whitelaw, Flowers Vasette, Kate Rohde, Tracey Deep, xxflos, Vivien Hollingsworth and many more.
The whole display was set out in The Great Hall of the NGV, and seen to advantage under the spectacular mosaic glass ceiling, itself an awe inspiring artwork!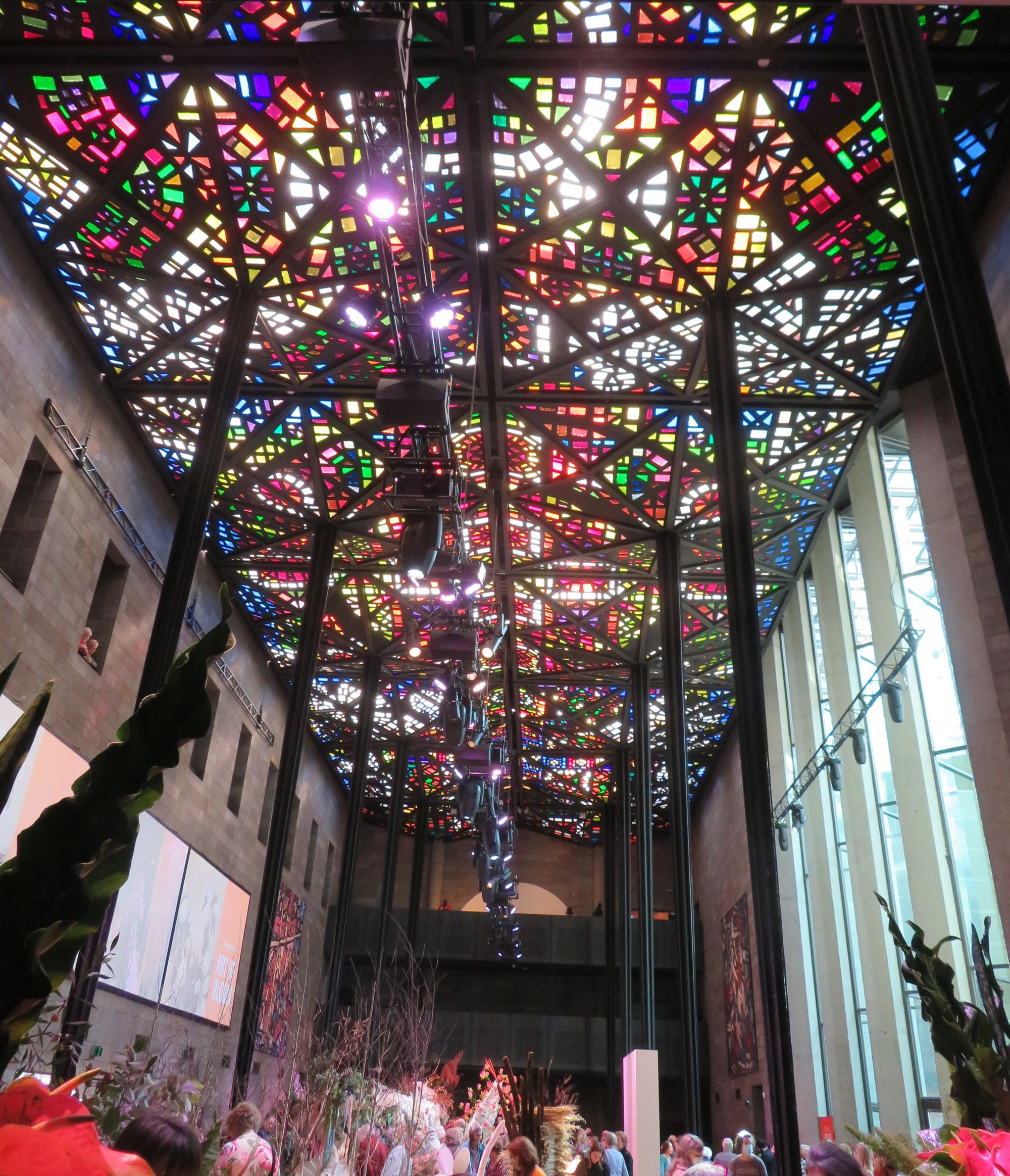 Each individual installation invites the viewer to consider botanical design from a unique perspective inspired by a chosen artwork of the NGV. Flowers and other natural materials were used in each design, such as paper, porcelain, metal and glass. 1
Here are just a few examples of some of the installations, along with the plaque showing the artwork which inspired the creation and the artist's description of their interpretation. I'll let you make up your own mind about each one …….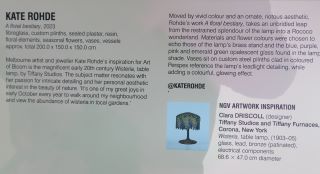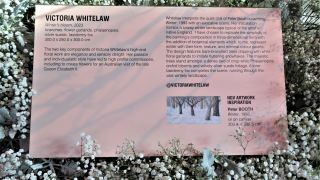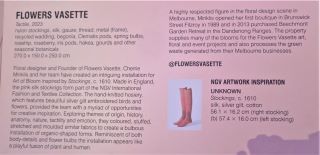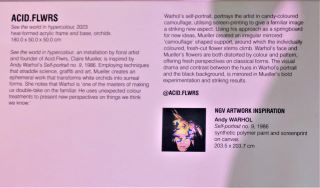 As mentioned, this installation was funded and presented by the National Gallery of Victoria Women's Association (NGVWA). Beginning in 1961, the Association's purpose is to support the interests of the National Gallery of Victoria. This is achieved by funding of works of art for the NGV collections and through a travel scholarship for NGV curators. Funds are raised through an annual program of interesting and entertaining events. Since 1963, the NGVWA has also provided Encouragement Awards for promising students of the Victorian College of the Arts. 1
This latest installation came out of a previous exhibition by the National Gallery of Victoria Women's Association, called the Art of Dining. 1 This was so successful that they decided to do it again as part of their annual fund raising program.
I hope you enjoy the following 3.45 minute slideshow of my photos of these wonderful displays, made even more memorable because they were so ephemeral……
You might like to pause the video at some of the place card descriptions to read about the artist's interpretation before the photos then follow.
Which one is your favourite? Which one do you think is the best interpretation of the chosen NGV artwork?
Footnotes
The National Gallery of Victoria - NGV