After more than two years cooling her heels at home, Jane is travelling again in this wonderful world of ours - Africa no less…
Now over to Jane....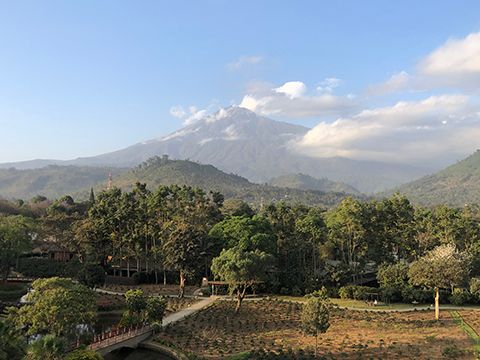 Tanzania is a country in eastern Africa. It has more animals per square mile of land than anywhere else. It's home to 430 mammal species, 1,112 bird species, and 60 thousand insect varieties. Tanzania also has more predators than any other place on earth – leopards are common while jackals can sometimes be seen as well! Even ostriches live there too along with elephants or giraffes if you go far enough away from human civilization.1
It's a barren landscape around Kilimanjaro as the aircraft descended. I did see the summit poking out of the clouds before landing. The bumpy drive to Arusha as night fell was busy with villagers heading home - walking, herding goats and cattle, kamikaze drivers in beaten up vehicles and motorbikes, milling around stalls buying enough to just cook the evening meal.
Arusha, the gateway to safari destinations in East Africa, is located at the base of Mt Meru, an active volcano, 4,500m above sea level, 2nd highest in Tanzania; said to be harder to climb than Mt Kilimanjaro at 5895m.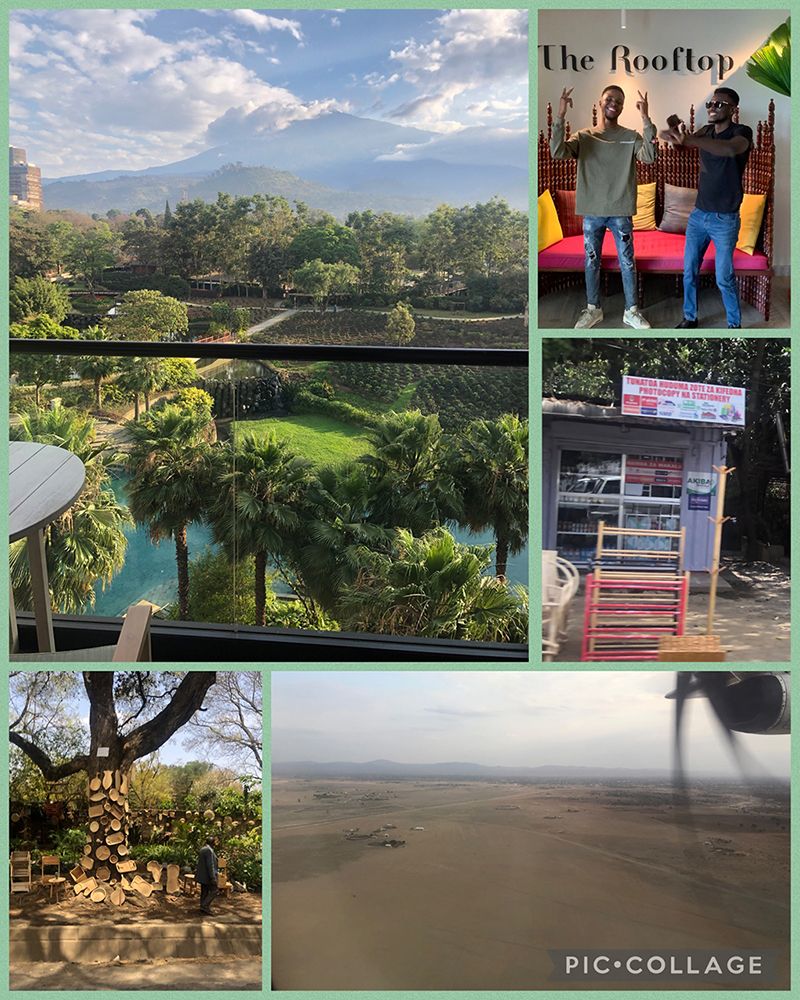 The country is in drought and many livelihoods which depend on agriculture are struggling. It's lush around Arusha though as the fields here are irrigated with artesian water from Mt Meru which I can see from my hotel room. Crops include Bananas, maize, corn and to my surprise rice. Also lots of coffee which they are planting in the hotel grounds to supply their guests - it will be hard to beat as the coffee at breakfast was excellent.
A slow start today recovering from the long flight. There was more security at Dar Es Salaam than Dubai or Melbourne. Covid vax certificate, passport and visa checked at one point, then an offical checked passport, visa and immigration card before I could line up at the immigration desk. Always good to hear the resounding stamp in the passport. Hurray I've made it to Tanzania!
Tanzanians are a friendly and gentle people. The staff at the hotel helpful and gracious. I hired a taxi for a few hours to take me into the town, where I visited the Natural History Musuem. It covers the evolutionary history of mankind and the amazing work of the Leakey's in the late 1950s and into 1960s - mainly in the Olduvia Gorge, it's volcanic layers of ash, providing precise geological dating, making it one of the most important prehistoric archeological sites in the world. It's a dusty and run down place with taxidermied animals - the closest I'll be to a lion (I hope!).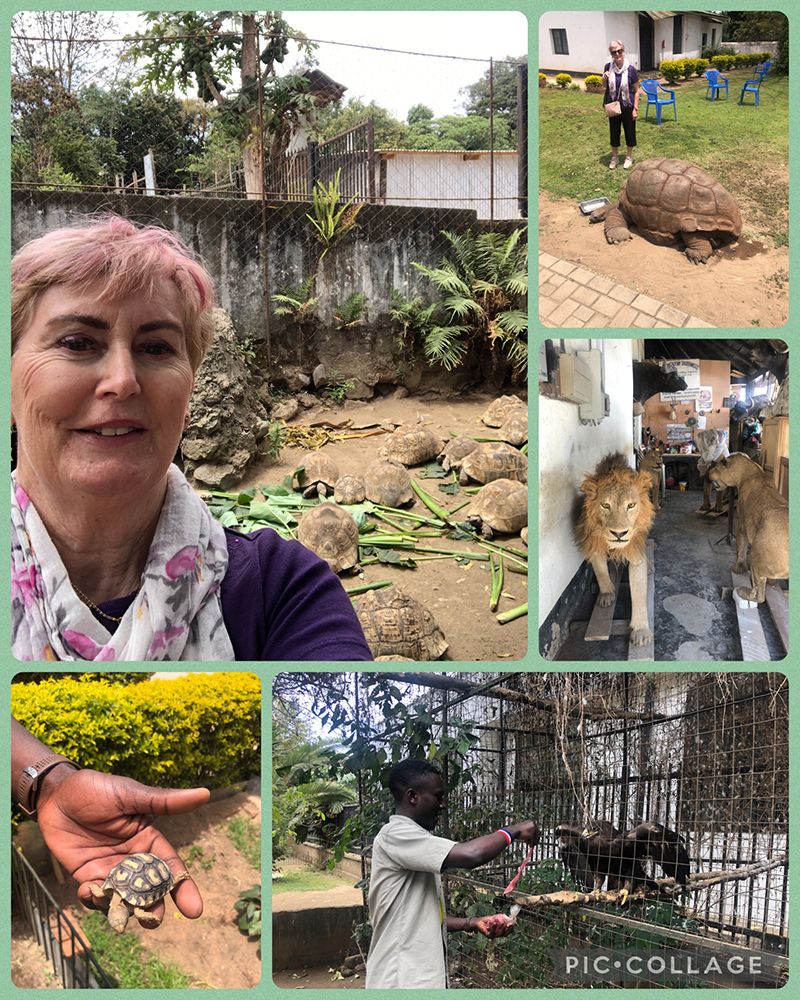 I was happy to wander the exhibits and gardens, however Israel insisted on joining me, pointing out plants with medicinal qualities and the few live animals. He fed the eagle and I could wander freely in the dusty turtle pit - leopard turtles munching on leaves of the elephant ear plant, then a few babies in the nearby nursery. They even had a resident Galapagos turtle. I didn't need to see the live mice. Israel was informative and a sweet kid. I told him he was famous as I saw his name mentioned on some Google reviews and with great delight he pulled out his (looked brand new) mobile phone, to find it himself. A giant smile and filled with pride as he read good things said by others. I made his day and I'm sure he'll be sharing his joy soon with friends and family.
Back at the hotel I headed for the rooftop to check out options for tonight's dinner. I joined 2 young guys briefly who were having fun taking photos. One a staff member, the other his mate. Again gentle and friendly.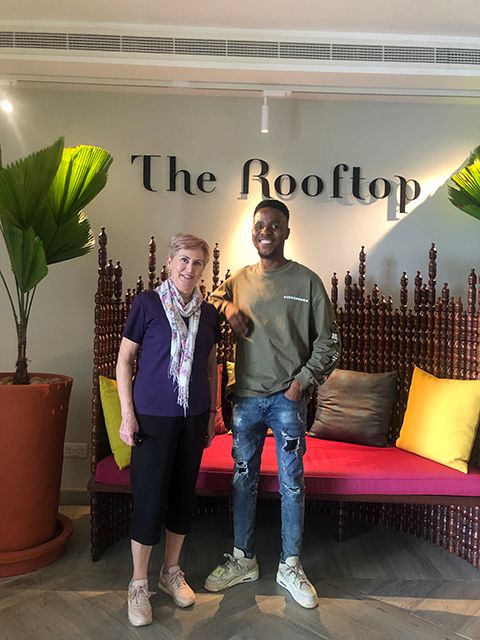 It's nice to relax by the pool for a while, a mild sunny day but too cold to swim. An early start tomorrow for an 8am flight to Ngorongoro, the volcanic crater where Olduvia gorge is located. The caldera covers 8000 Sq kms, a UNESCO World Heritage site. It's said to be home to the world's greatest concentration of animals. I'm brushing up on my collective nouns as I have a list of 90 animals and 120 birds to tick off - a mere handful based on the opening to this post! Watch this space for my progress.
In the meantime, can you guess the National animal of Tanzania?
No cheating however I'll give you a clue: It's a graceful mammal that lives in the Serengeti and Ngorongoro Crater regions as well as other parts of Africa.
Credit
1. mbalageti.com/national-animal-of-tanzania