I went for a little stroll the other day in the autumn sun around our local park: the weather and scenery provided the perfect ambience for a time of reflection.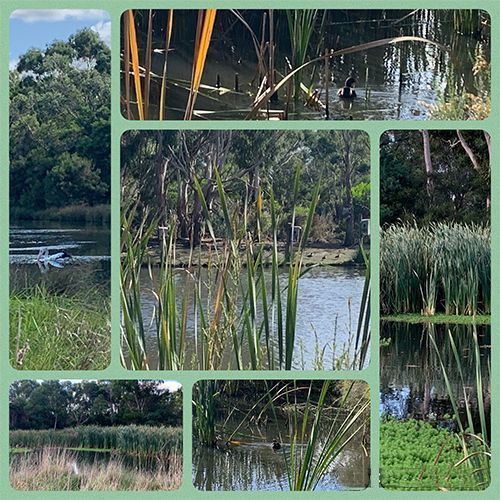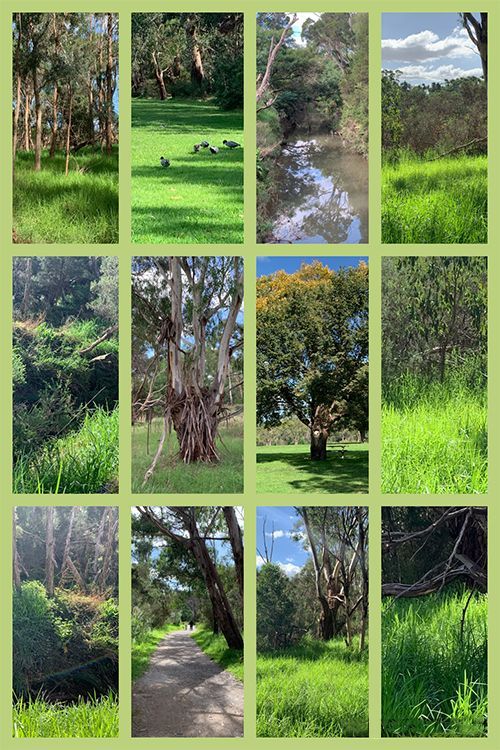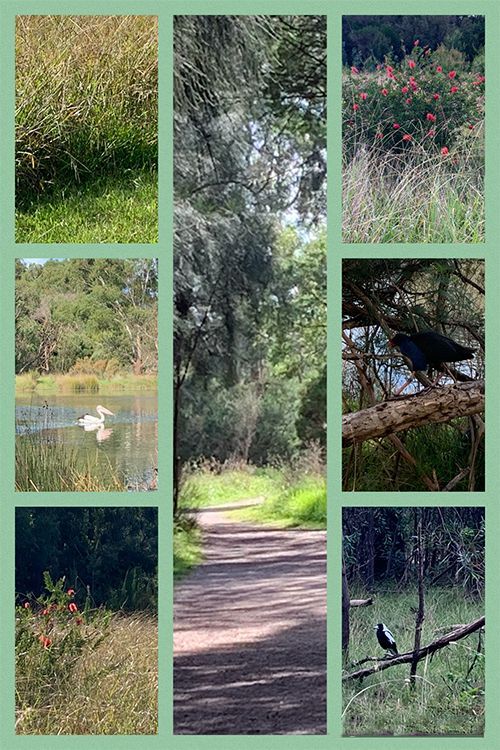 I believe at this time in our lives it is very important to keep your eye on something green!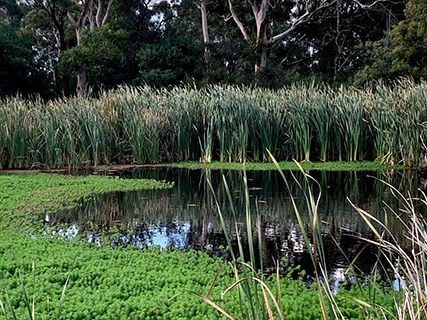 And following on from Caroline's wonderful posts on the koalas (1 and 2)- watch out for the magnificence of wild life.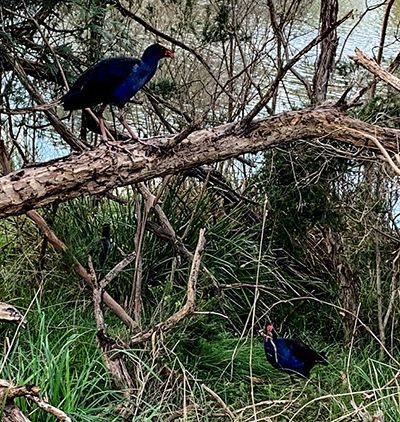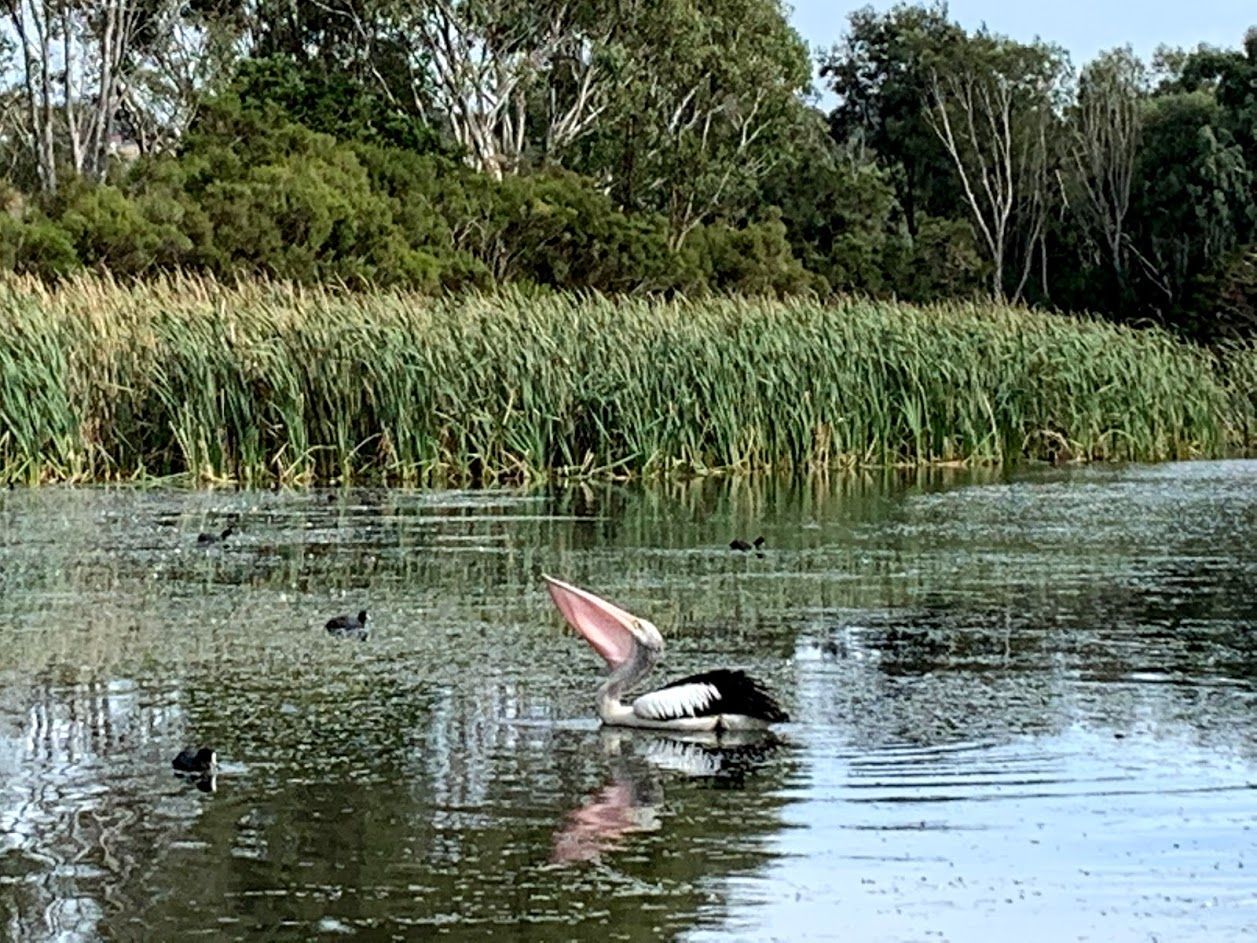 And Jane made this delightful collage of images to help all of us keep a keen eye on nature.
Some of the local children, became creative painting gum nuts (top left) and in the top middle photo a cubby house can just be seen in the background.
Tree trunks are always fascinating and although one sadly is dead, isn't the sculptural image against the cloudy sky wonderful?