Simone Leigh: Sculptor with a Perspective on African Women
Continuing our theme on Sculpture I would like you to meet Simone Leigh who is creating remarkable awe inspiring works that showcase African Women.  
African American artist Simone Leigh will create a Towering Bust for the High Line's First Plinth Commission.
The Plinth is the first space on the High Line — and one of the only sites in New York City — dedicated solely to a rotating series of new, monumental, contemporary art commissions.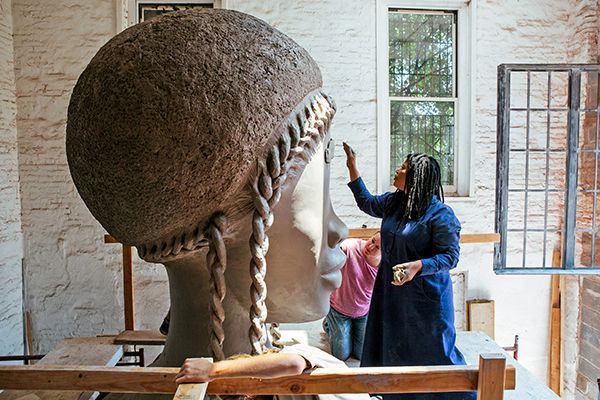 Please follow this link to read the story and to see more amazing photos of the work being created by Simone Leigh.
An Artist Ascendant: Simone Leigh Moves Into the Mainstream By Robin Pogrebin and Hilarie M. Sheets