Rut Brea's Delightful Cats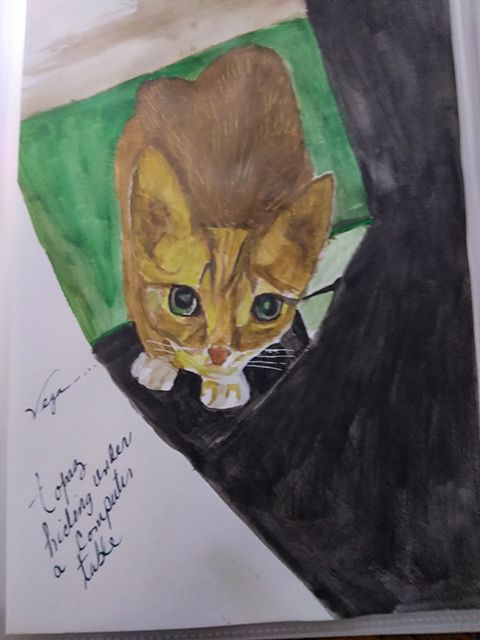 A couple of weeks ago I showcased some paintings by Rut Brea, one of our subscribers in Arizona, America. At the time of the last post Rut was working on some paintings of a neighbour's cat - Topaz... her sweet baby!
As Rut cannot have cats (nor can I for that matter) she hopes you will enjoy this delightful little fellow's activities as much as we do.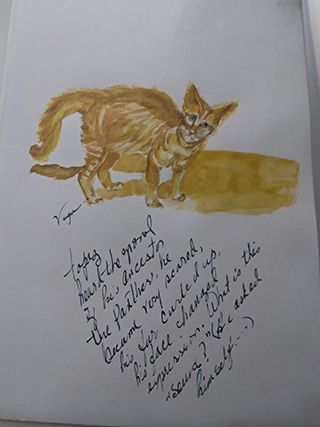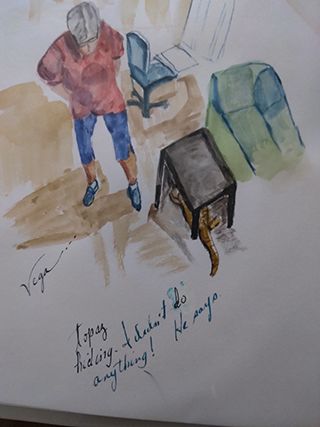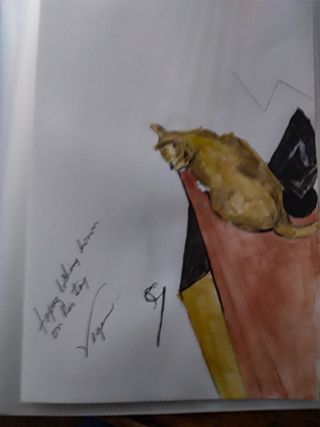 What is special about Rut's artistic ability is, as you can see from the images above and below, not only has she the ability to capture the spirit of the cat Topaz but she manages to do so from very unusual angles which add to the excitement of the composition.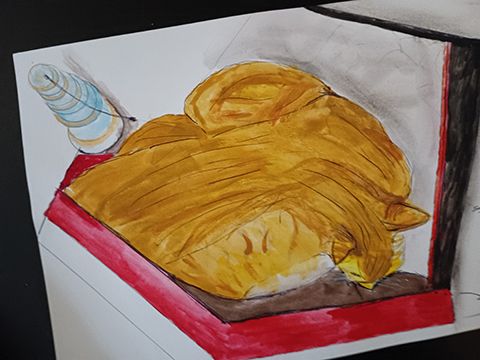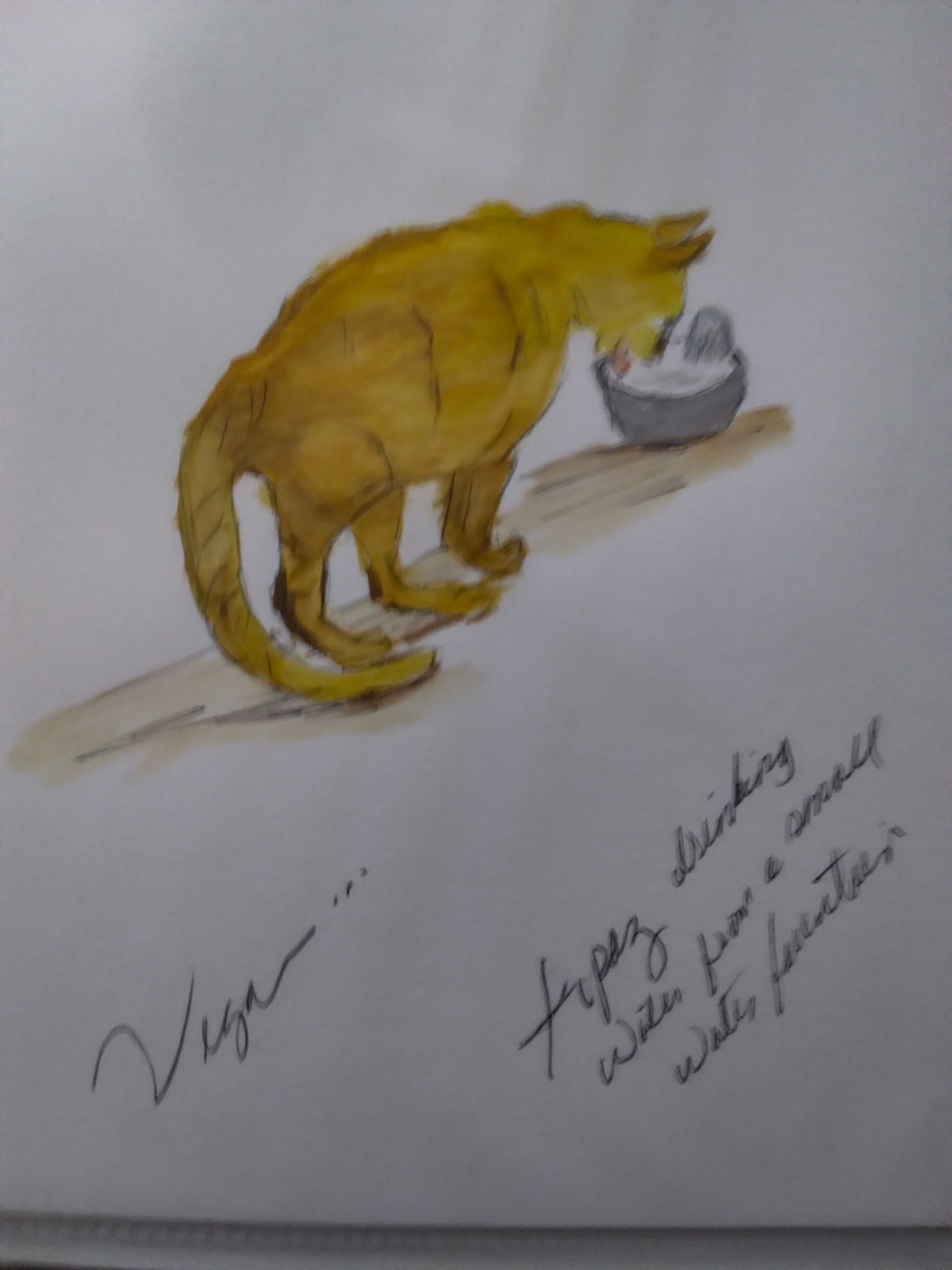 The way Rut is able to draw and paint Topaz with movement (or lack of) is superb - you feel he is in the room with you - enjoying his day.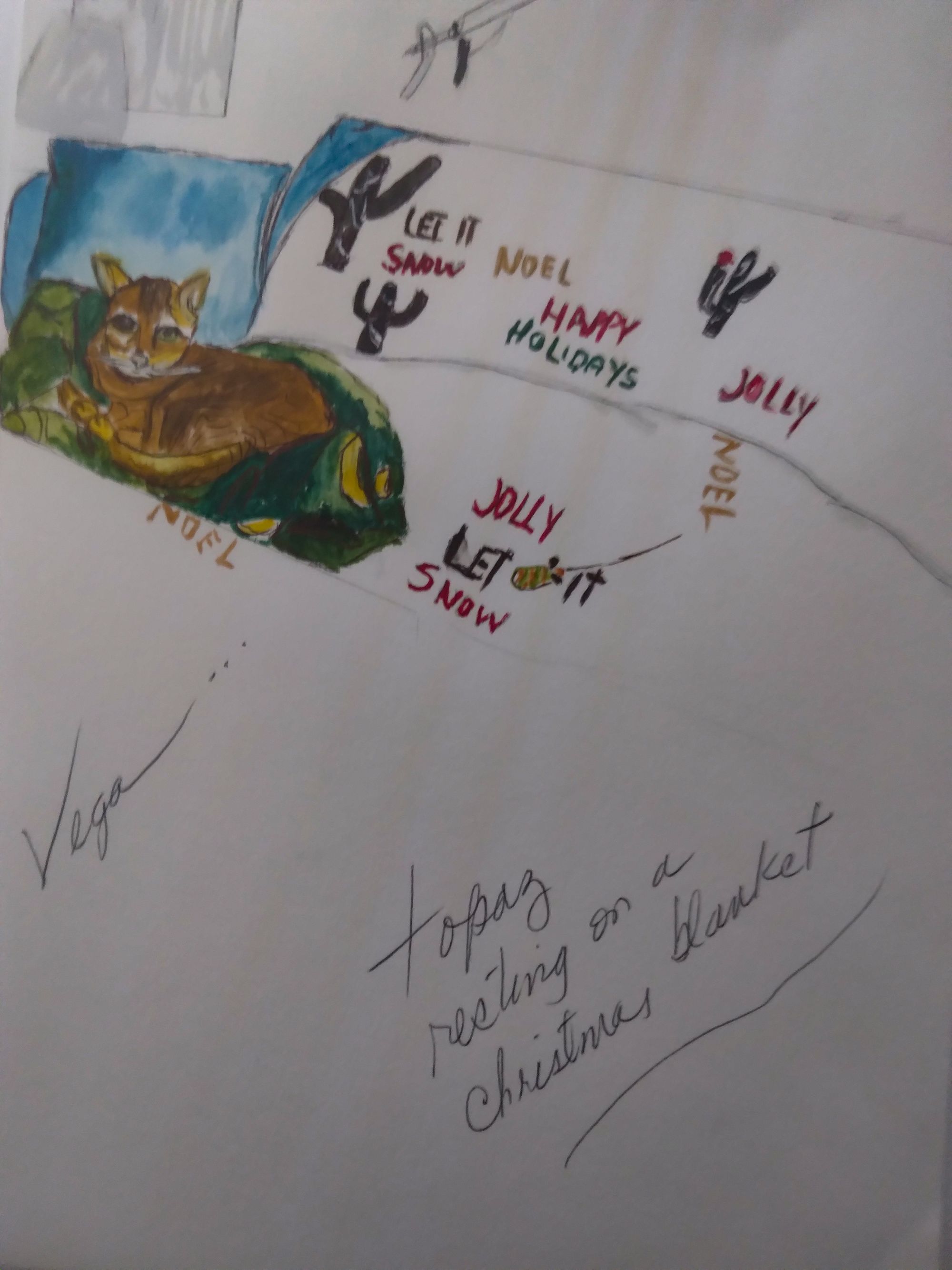 And this handsome fellow is Cougar - a relative of Topaz! A simple capturing of the mood of Cougar but with the skill of a very talented artist to produce an intriguing composition.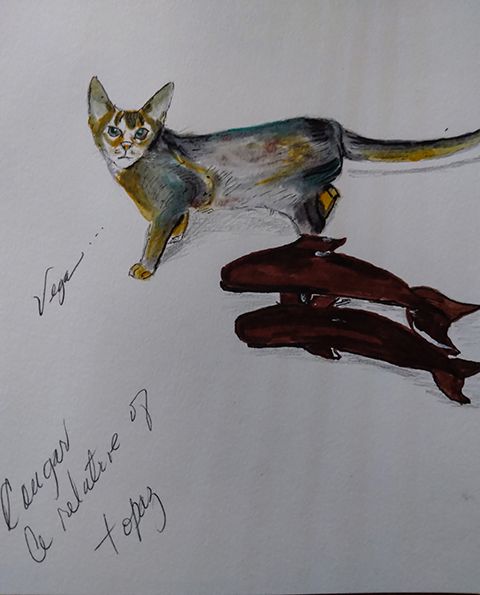 Rut definitely has a penchant for painting ginger pussy cats!! Love the way Rut has used the contrasting colours in Cougar's fur and eyes to enhance his body.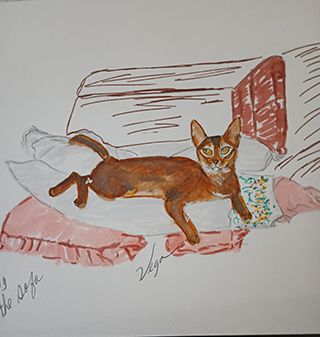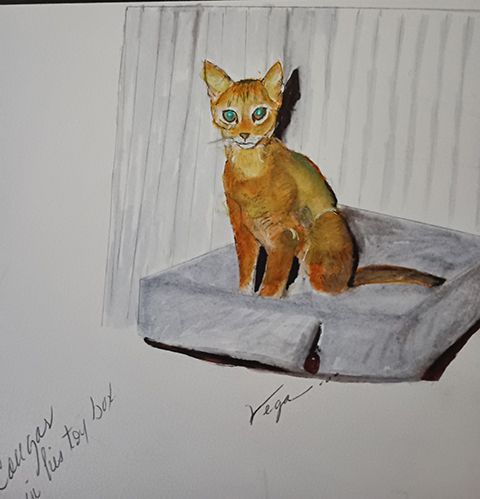 And as for Panther - all he wants to do is to smell the flowers and be loved! Even if he does like to do a little spying!!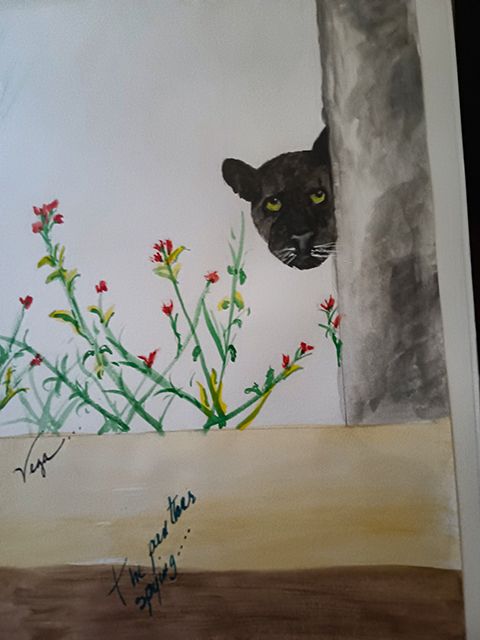 Thank you to Rut Margot Brea de la Vega who kindly gave permission for the images of her work to be shared on AnArt4Life.
LateMail
And we also have a new subscriber - our first from Ghana - an extra warm welcome to you E.T. in Ghana - we are delighted that you have decided to join up to receive th daily dose of art from the AnArt4Life blog.