Human Features by Picasso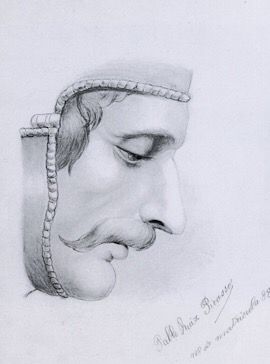 Picasso painted The Barefoot Girl in 1895 when he was 14 years old.  He was one of the great masters of all things art. In fact it could be argued that he was the most important art figure of the C20th.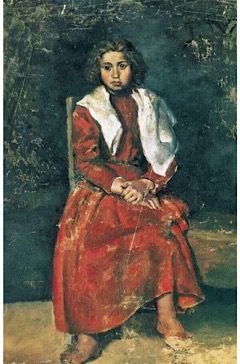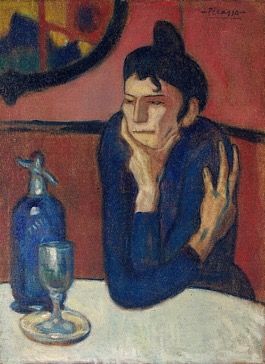 If you are playing around with your pencil today, draw an oval for a face and experiment with horizontal and vertical lines to represent the features, and the sit back and study the effect.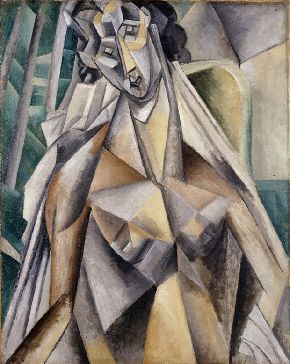 The great art historian E.H. Gombrich described Picasso's Cubism as a reaction against formal, figurative art and said of Picasso: At the age of nineteen he came to Paris, where he painted subjects that would have pleased the Expressionists: beggars, outcasts, strollers and circus people. But he evidently found no satisfaction in this, and began to study primitive art, to which Gauguin and perhaps also Matisse had drawn attention. We can imagine what he learned from these works: he learned how it is possible to build up an image of a face or an object out of a few very simple elements. This was something different from the simplification of the visual impression which the earlier artists had practiced. They had reduced the forms of nature to a flat pattern. Perhaps there were means of avoiding that flatness, of building up the picture of simple objects, yet retaining a sense of solidity and depth? (uk.phaidon.com)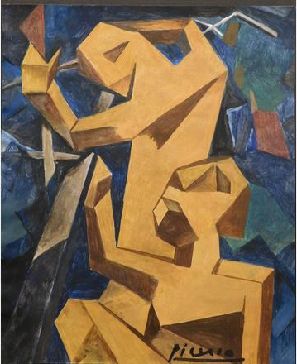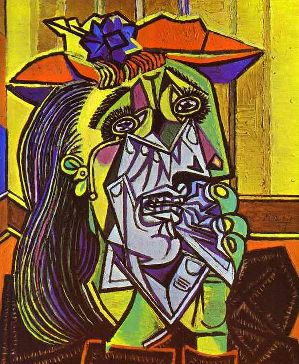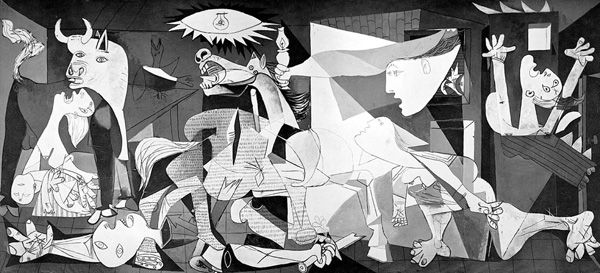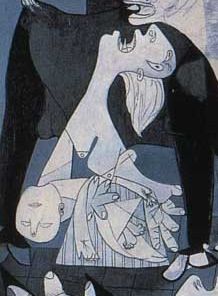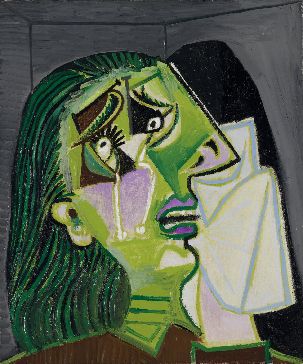 The model for this painting and the entire series of Weeping Woman was Dora Maar, Picasso's mistress from 1936 until 1944.  She was the only photographer allowed to document the successive stages of Guernica while Picasso painted it in 1937. (ngv.vic.gov.au) Aspects of Picasso's turbulent love life have also been read into Weeping Woman – a complex web of relationships involving his former wife Olga Koklova, and lovers Marie-Thérèse Walter and Dora Maar.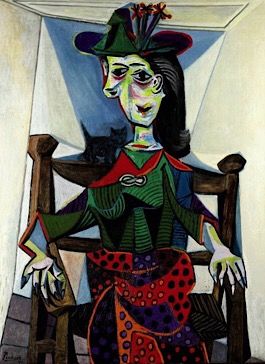 The Hero Image is a Self Portrait done by Picasso in 1971.