Noses and the Perfect Profile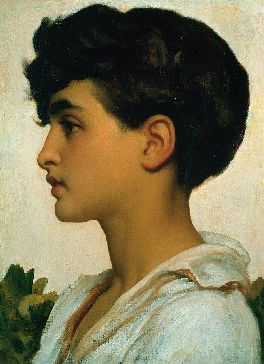 Leighton known as Sir Frederic Leighton (between 1878 and 1896), was an English painter and sculptor historical, biblical, and classical subject matter. Born in England, he studied art in Italy, Germany and France and then moved back to England where associated with the Pre-Raphaelites. He designed Elizabeth Barrett Browning's tomb for Robert Browning in the 'English' Cemetery, Florence in 1861. In 1864 he became an associate of the Royal Academy and in 1878 he became its President (1878-96).(hoocher.com) As this self portrait shows, Leighton had a particularly impressive nose himself.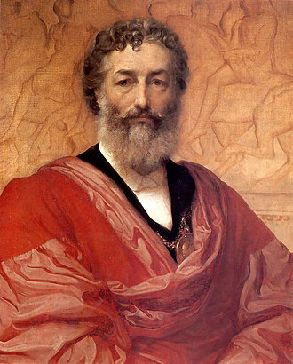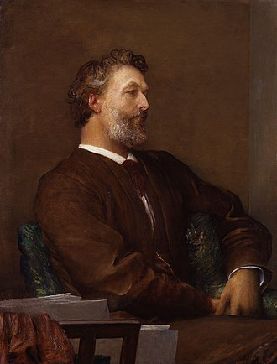 Leighton was knighted at Windsor in 1878, and was created a baronet eight years later. He was the first painter to be given a peerage, in the New Year Honors List of 1896 creating him Baron Leighton of Stretton in the County of Shropshire. Ironically Leighton died the next day of angina pectoris (hoocher.com) thus becoming the bearer of the shortest-lived peerage in history.
Leighton's subject for his painting of Memories also has a beautiful nose.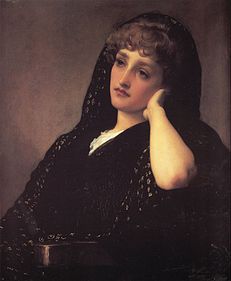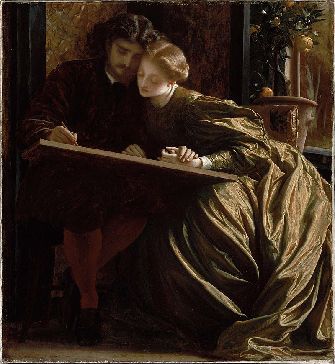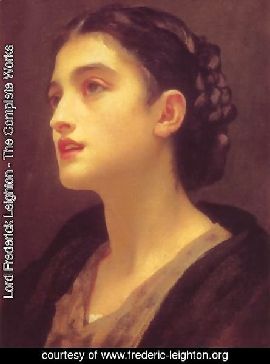 He is known mainly for painting beautiful women with perfect noses who were wearing no clothes!! He became so prolific in his creation of nudes that many of his pictures had to be removed from the 1857 exhibition of English art that toured America, because they gave offense! (Wikipedia)  When I get brave enough to do a blog on nudes I will show you some painted by Frederic Leighton. In the meantime, I hope you are happy with your nose even if it isn't quite as perfect as those possessed by Frederic's models.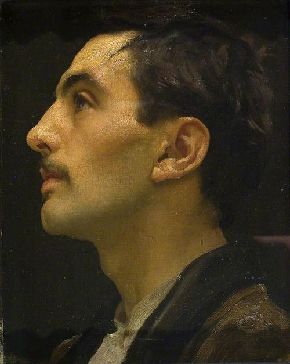 The Hero Image is a slice from At the Fountain by Frederic Leighton, painted in about 1891-92. Photo credit: John R. Glembin