Peter Kogler: Spatial Illusionist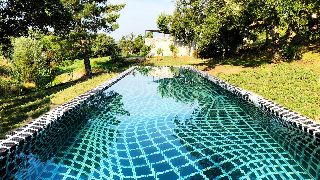 I thought the most appropriate way to celebrate our unbridled Friday was to end our week of illusion (thanks to Escher and Nendo) by taking a look at some of the works of Austrian artist Peter Kogler. And taking a dip in his pool as a starter! Or you might like to take a stroll through one of his passageways. The one below titled Dream was on exhibit at the Chiostro Del Bramante, Rome in 2018.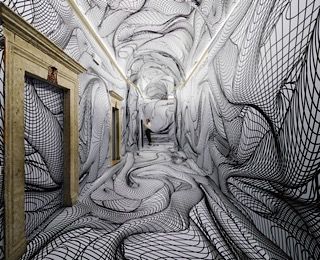 With dizzying wall graphics reminiscent of warped funhouse mirrors, artist Peter Kogler transforms ordinary galleries, transit centers, and lobbies into near hallucinatory experiences. For over 30 years, the Austrian artist has worked at the intersection of architecture and new media to construct both immersive environments and sculptural elements that seems to redefine physical spaces. By plastering walls with optical illusions he challenges a viewer's sense of depth (and sanity) with his ambitious monochromatic installations of repeating patterns that incorporate pipes, ants, and bold snake-like patterns. (thisiscolossal.com)
Perhaps this room gives you some ideas for changing your own home decor!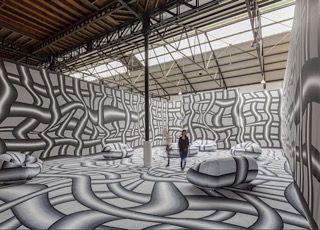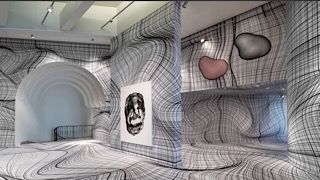 Surprisingly I'm not a skateboarder but if I were I think this piece of equipment designed by Kogler in 2017 would offer a most dizzingly dazzled experience!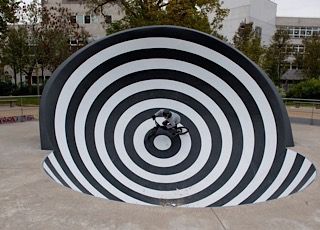 Kogler's illusionary designs work fabulously well for the Autostadt Wolfsburg, Digitaldruck, 2008