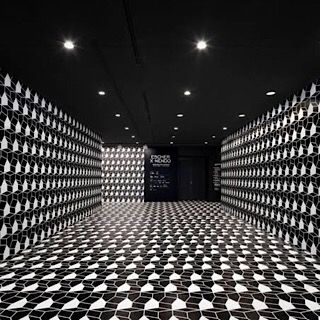 As I said yesterday, the Escher Between Two Worlds Exhibition was outstanding and much of the superb effect experienced by the viewers can be attributed to the Japanese company Nendo who designed the gallery environment including the entrance as shown above where the repeated pattern of the interlocking monochrome house motif effects a startling introduction.
Oki Sato founded Nendo and like Escher, he is a master of illusion. Born in Toronto, Canada (1977) while his father was on business there, Sato, said that his design process has been sped up by the studio's three 3D printers, which enable him to create quick prototypes overnight and send ideas to locations around the world. (dezeen.com) Note that this image is not from the Escher Exhibition.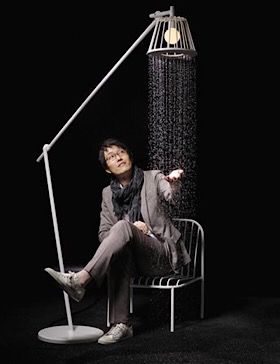 So let us have a look at some examples of the Nendo Designs that accompanied and enhanced the Escher works. Animations were projected onto a 17 metre long corridor that opened the exhibition. (dezeen.com)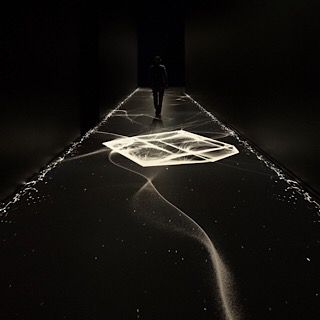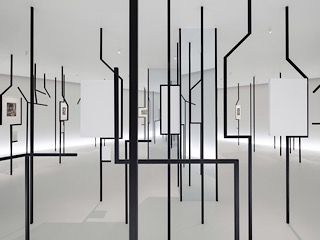 Here a path snakes through the gallery where Escher's 1969 woodcuts on Snakes were exhibited.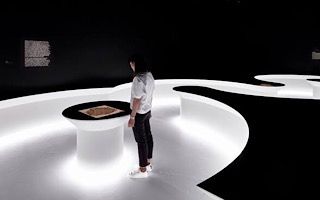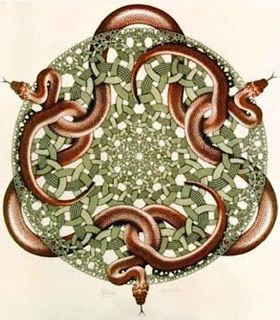 The house as the Exhibition Motif was chosen as it is a symbol that represents space. (dezeen.com) I found this Nendo Design quite beautiful.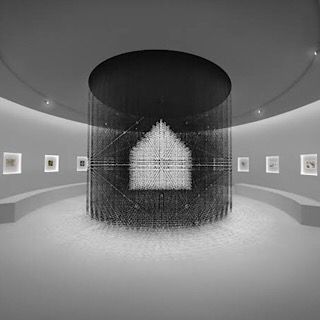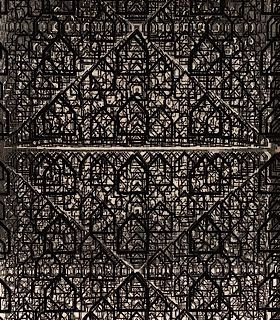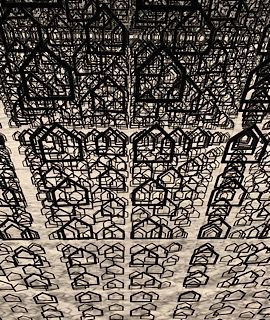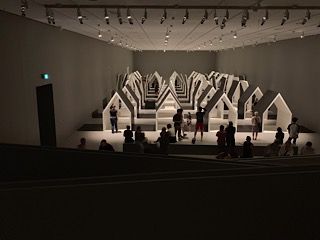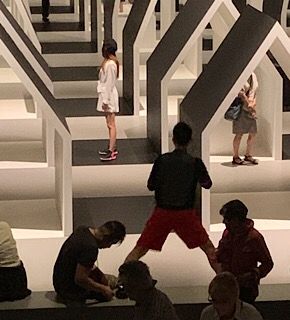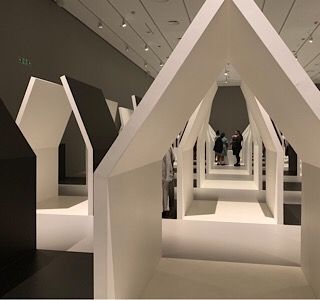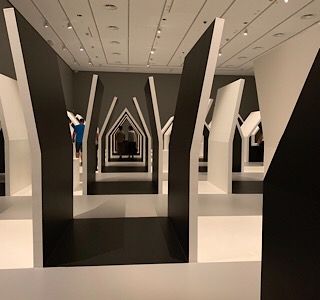 The roofs of the houses gradually open up and out, as if turned inside out, until the spaces exterior to the houses at the front of the Gallery have become interior spaces at the back. (Taken from the Exhibition Label)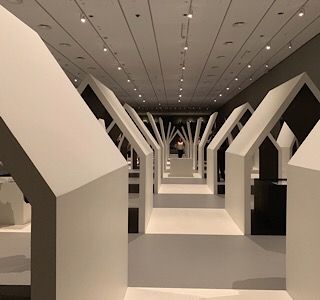 If you are interested in Design you should check out this article where Sato argues that Technology should look like something in your Grandmother's Room.