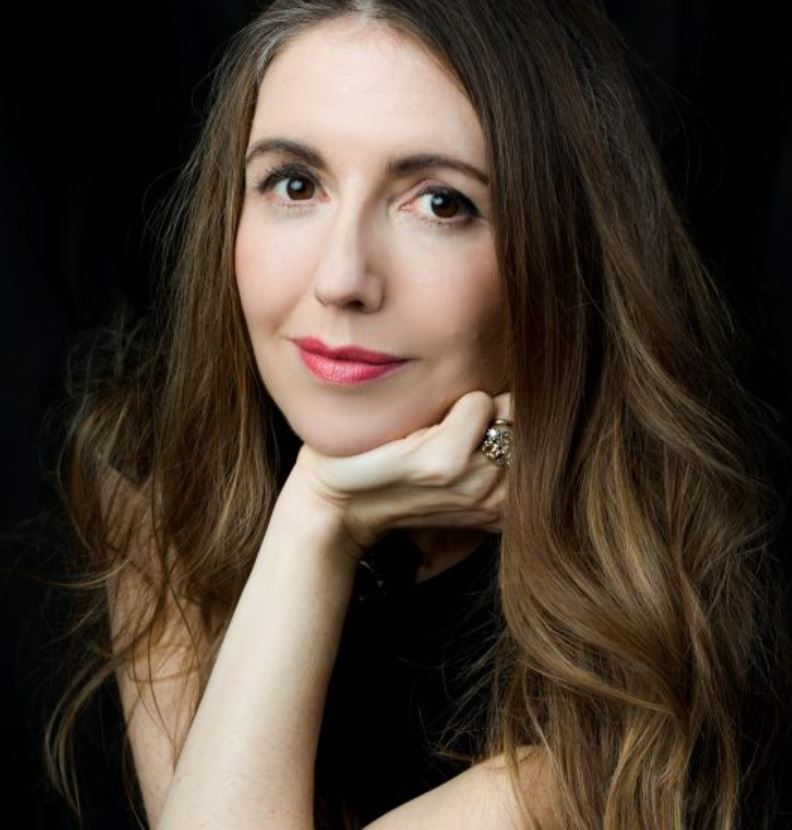 Patricia Piccinini was born in 1965 in Freetown, Sierra Leone and emigrated to Australia in 1972 with her family. She studied economic history before enrolling at art school in Melbourne. Piccinini works with a wide range of media, including sculpture, video, drawing, installation and digital prints. Her major artworks often reflect her interests in world issues such as bioethics, biotechnologies and the environment – gaining her extensive international recognition. (Credit: wikipedia)
The Lyon Collection owns Australia's largest collection of her works, which includes such diverse pieces as Truck Babies (1999), an automotive work to The Carrier (2012), commissioned by Corbett and Yueji Lyons.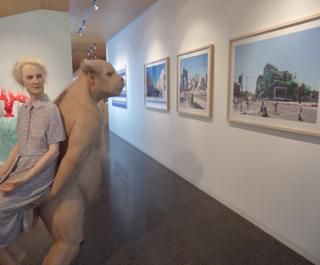 As Piccinini comments:
I am really interested in a fundamental shift of association that has occurred between beasts and machines.
Truck Babies (above) was inspired by her travels through the USA and like Howard Arkley marvelled at the interstate highways and flyovers, huge semi trailers and trucks thundering past.
Piccinini goes on to say:
Slowly I started to wonder where their young 'uns were. How did they grow up? "Where are the truck babies?", I asked myself.
…There will be a lot of joy to be had out of these gleaming new truck babies that I will create out of plastic, duco and spare parts. They will be seamless and very glossy, moving around on the floor with their fledgling wheels.
The Carrier (above) on the other hand is both provocative and thoughtful.
The artwork hints at what is possible from the creatures we may want to create in the not-too-distant future, making us focus our attention on what may lay ahead for us – is this relationship between humanoid and human how we will care for our ageing population? It seems the carrier and woman are connected in some way, physically but also emotionally, therein lies the conflict. Perched up high, she looks comfortable and content to rely on his assistance, yet what is their relationship, why is he carrying her, is it an equal partnership, or is he just performing a service? We can wonder if the carrier is the next step in post-human technology, his life seems perfectly engineered to the task he performs, and it is feasible that he is happily self-employed. (Credit: blog.qagoma.qld.gov.au)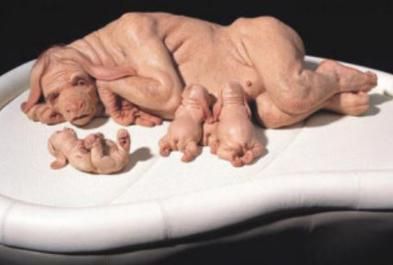 We are Family was chosen to represent Australia at the 2003 Venice Biennale. Like The Carrier these works are representative of Piccinini's interest addressing concerns about biotechnology, such as gene therapy and ongoing research to map the human genome.
Jackie Randles 1 summarises the ethical and emotional content of Piccinini's work as follows:
By giving her creatures subjectivity and physical features that are recognisably human, Patricia creates emotionally charged scenes that represent familial love, nurturing and caring. In response, a viewer might reflect upon hope: the love of a mother for her sick child, the longing for a cure and the desire for a medical solution, no matter how strange or unnatural it may seem. When the life of one's own family is at stake, does this becomes more important than any adverse impact a bioengineered solution may have on the natural world? Patricia's own position in the work is ambiguous - she presents both sides of the story. This conflict is possibly deepened by her own experience of her mother's death from cancer.
Clearly, there are no right or wrong answers - but the love of parents for their children is an overwhelmingly powerful force. ... Patricia Piccinini confronts us with difficult and emotional questions about bioengineering. However, despite their woe-begotten appearances, it is heartening that in their own worlds, each creature is presented as having a life of its own - a valued place in which it is accepted and has the capacity to give and receive love.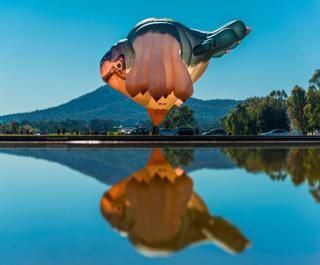 Perhaps you can see this in The Skywhale - a work commissioned by the ACT Government for its Centenary year, 2014. The ABC described the work as a "hot air balloon in the shape of a tortoise-like animal featuring huge dangling udders made from four hectares of nylon".
Piccinini states:
The Skywhale is this benign presence - massive but not threatening - that moves through the world. Although she is sometimes tied to one spot, her natural inclination is is to wonder. You can't be sure when you'll see her and she won't be around for long. Spotting her is an auspicious event.
In many ways, I wanted to create something 'wonderful', in the sense of a thing that invokes a sense of wonder. Something 'remarkable' in the sense that you might remark on it. The Skywhale is something that you might not expect to see in the sky on the day that you see it, and it might make you smile or think, or both.
Beautiful or grotesque? Unusual or weird? As is so often the case artists push the boundaries of what we consider attractive, acceptable or innovative.
Here are some other examples of her work – how do you respond to these works?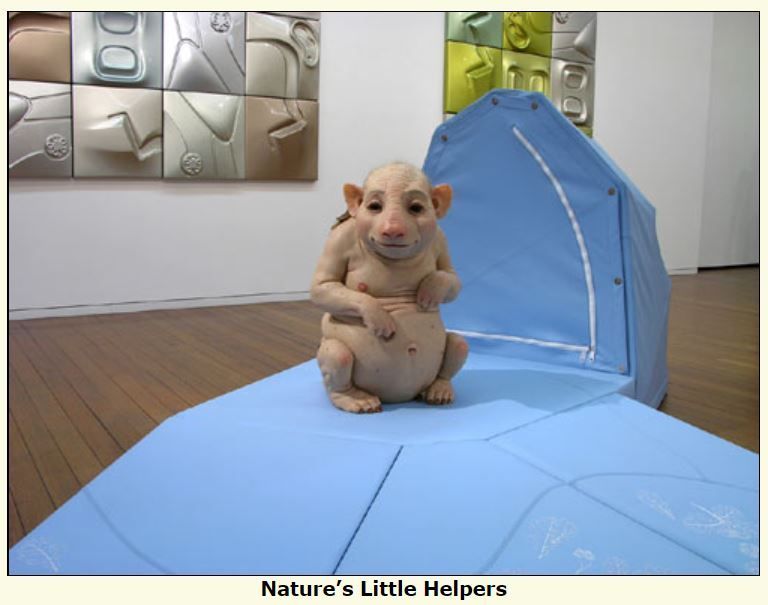 1 Jackie Randles is the state manager for Inspiring Australia, the Federal Government's national strategy for engaging communities with the sciences, whose NSW branch is housed at the University of Sydney. She is quoted from all-art.org/art_20th_century.
Details used include patriciapiccinini.net and The Lyon Housemuseum and Lyon Collection Visitor Book.