Not to forget multi-talented Ann Wyeth McCoy: painter, pianist, composer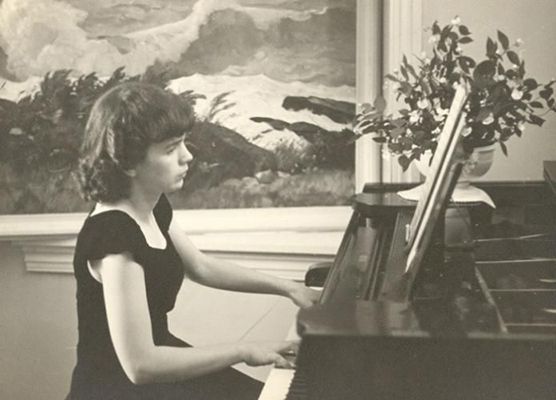 I have just discovered that N.C.Wyeth had another child who was also an extremely accomplished artist - Ann Wyeth McCoy - the youngest daughter. And not only was she a painter, Ann was also a composer and pianist.
If you haven't caught up with the posts on The Wyeth Dynasty please check out the bookmark links at the bottom of this post.
But today is about Ann - so let us see what I have discovered. Like her siblings, Ann was taught to paint by their father N.C.Wyeth and like her sister Henriette, Ann married one of her father's art students. In subject matter, Ann's paintings bear a resemblance to those of her brother Andrew especially as she also liked to paint windows and doorways.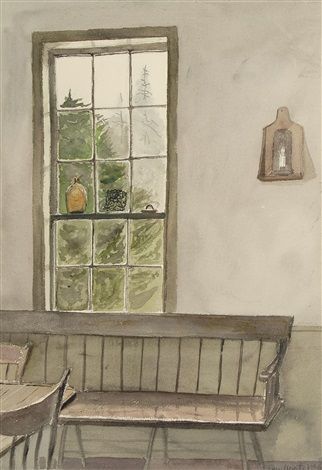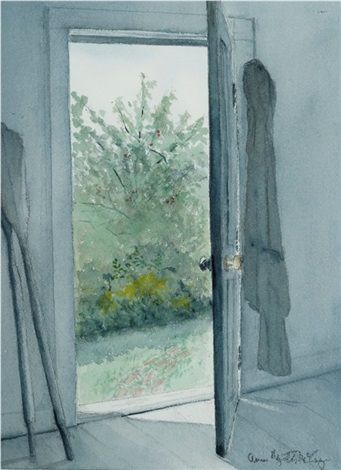 Ann Wyeth McCoy (1915-2005) born in Chadds Ford, Pennsylvania, was a very accomplished artist which she didn't really turn to seriously until her children had grown up. It was hard to locate many examples of her works but I do rather like the one below on the left. An intersting composition of shapes and tones.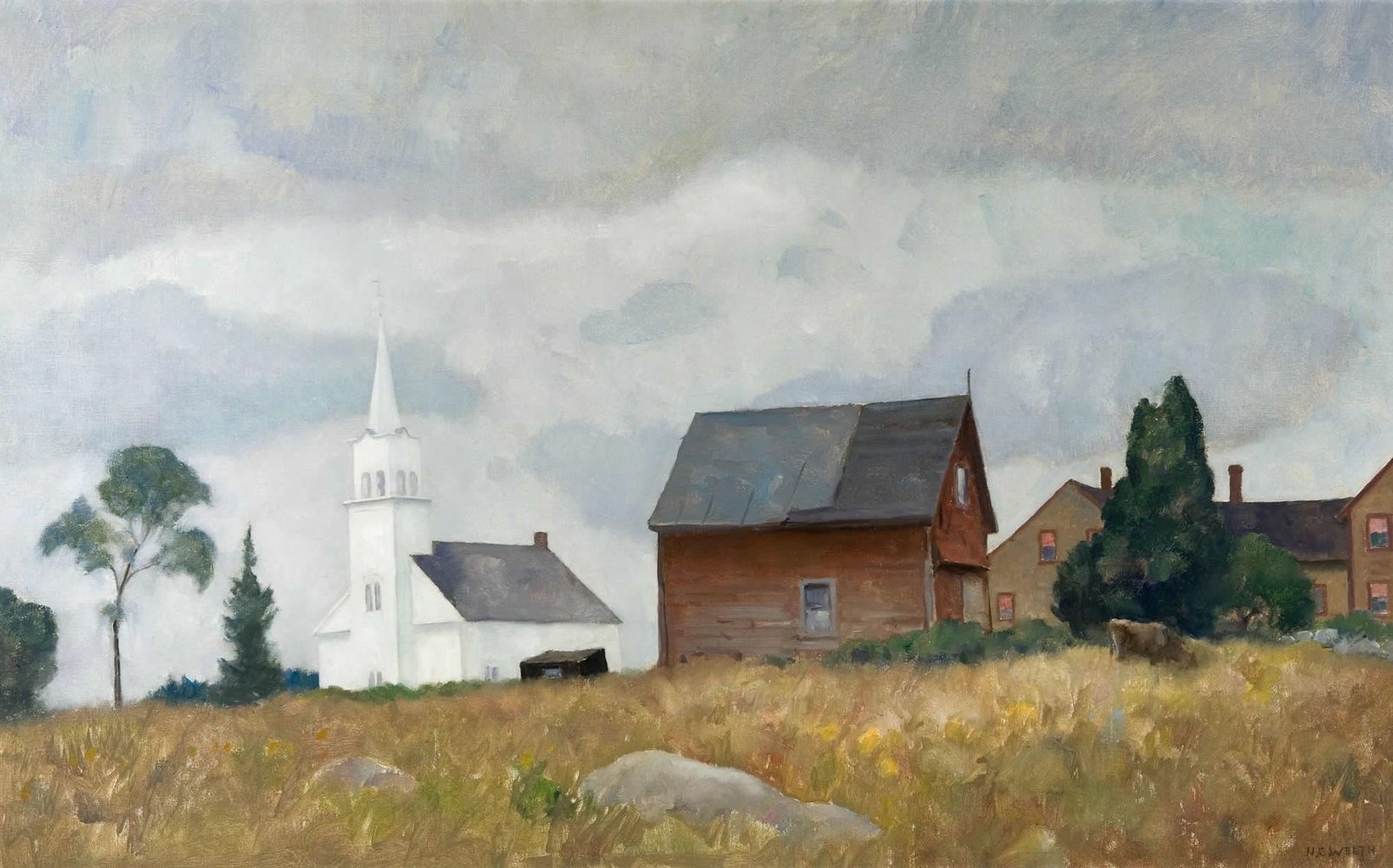 Ann also studied piano and composition and apparently wrote multitudes of piano scores, songs of poetry set to music, ensemble and orchestral scores and even songs about her brother's paintings and other art such as a piece dedicated to a Degas sculpture. Sadly I failed to find any examples of these works though Catherine Marie Charlton is composing piano-based works inspired by the Wyeth family of artists. 5
Also a film has been made - THE NATURAL THING TO DO: The Music of Ann Wyeth McCoy, produced by her son Denys McCoy et al. and narrated by Richard Chamberlain1.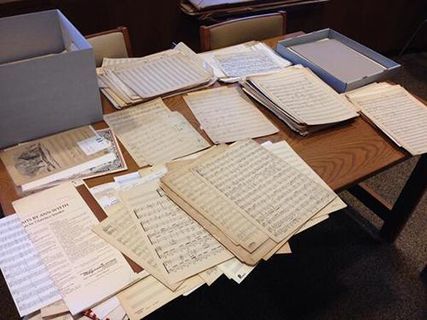 A life-long interest in antique porcelain dolls was another passion of Ann Wyeth McCoy. From 1972 to 2004 her doll collection was exhibited at the Brandywine River Museum in Chadds Ford during the Christmas holidays. Eventually her daughters donated the doll collection to the Museum for a permanent exhibition.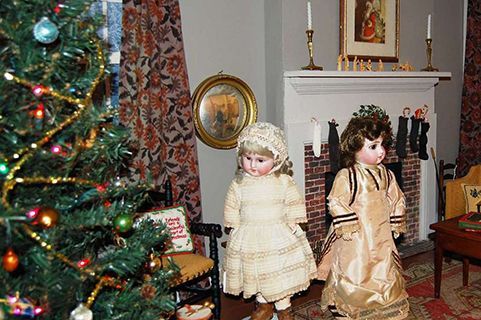 Ann married the artist John W McCoy and their daughter Anna Brelsford McCoy (1940-) has continued on in the family tradition as an artist. Anna decided when she was a child she wanted to be a portrait artist which is not surprising considering all the creative persons milling around her plus the artistic dna pulsating in her veins. Anna commenced by studying with her aunt Carolyn Wyeth (see below for a post on her work) and went on to gain a Bachelor of Arts degree. She married and didn't paint for many years but returned to the easel in 1980.9
She lives in Chadds Ford, Pennsylvania where it all began with her grandfather N.C. Wyeth. She is known for her portraits, landscapes and still lifes - a small sample of which I have given below. You will see the Wyeth Windows in her early works; also a touch of her aunt Henriette in the still life studies and portraits where her artistic talent is plain to see.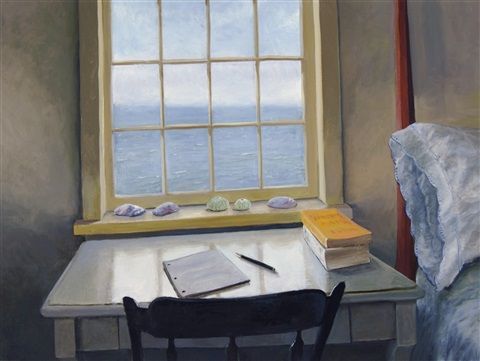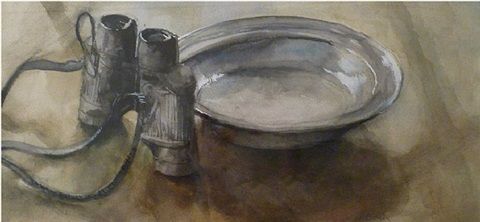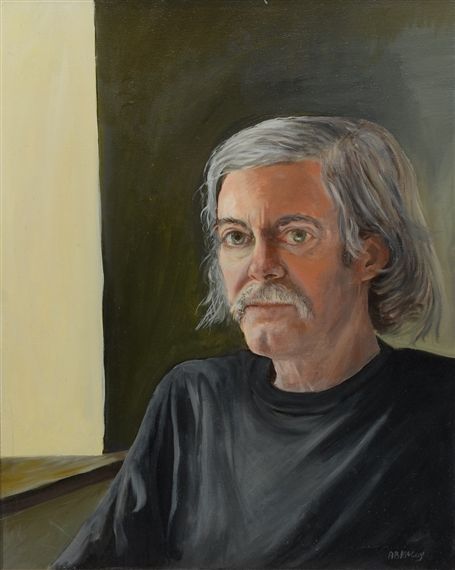 But I want to leave you with this painting (title unknown) which shows a very different style to the above. And the half open door seems to be beckoning us to keep looking for more members of the Wyeth Dynasty!
One fact in this world is permanent - you can't destroy artistic talent - it will keep emerging generation and after generation.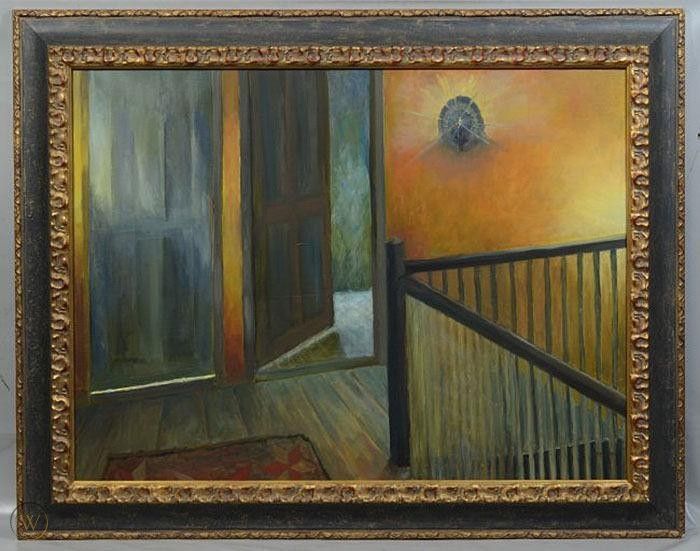 Check out our past posts on the members of The Wyeth Dynasty.
Credits:
rocklandstrand.com
artnet.com
bonhams.com
somervillemanning.com
cmcriverdawn.tumblr.com
inquirer.com
curiator.com
artsy.net
en.wikipedia.org
mutualart.com
invaluable.com
worthpoint.com