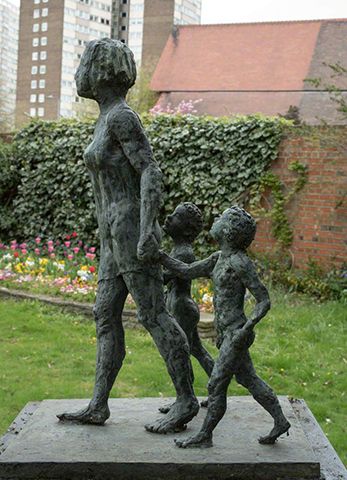 It's Mothering Sunday this weekend in the UK and so we are sending our very best wishes to all the mothers around the world and we thank them for all the love they give and the sacrifices they make to give children the best possible chance at "a good and fulfilling life".
Given the circumstances in the world at the moment I decided to recognise the place woman play in tragic times and how often they have to face the most catastrophic circumstances without a partner, without family or friends.
There is one statue in the world that I know of which represents an all encompassing perspective on "mothers". In my opinion it is one of the most beautiful statues ever created.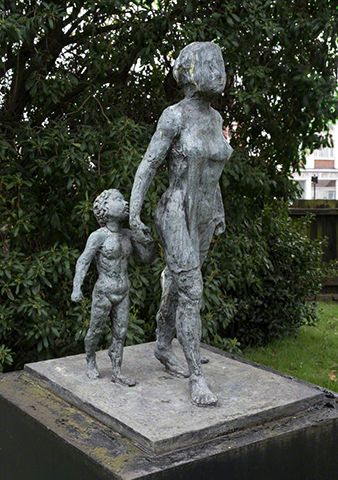 La madre patria (Mother Country) was created by Pedro Saorin (b.1944) in 1999 and donated by the artist to the mayor, Councillor Graham Longley, for the Borough of Southend via Soroptimist International, Southend, UK in 2001. 1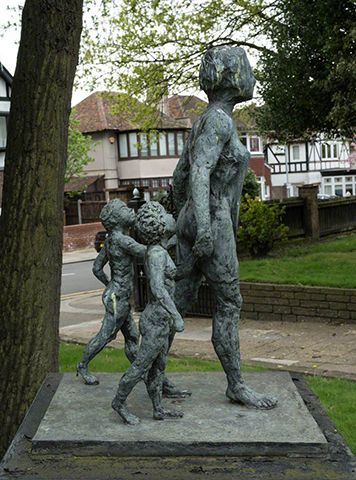 The statue is in the grounds of the Porters Civic House & Mayor's Parlour which is part of Southend-on-Sea Borough Council, in Essex.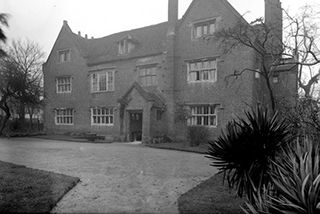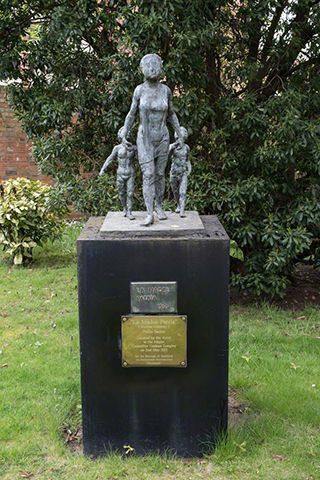 While we often encode motherhood as something which exists only in the private, personal world, this beautiful sculpture by artist Pedro Saorin reminds us that motherhood is also inherently patriotic and political too. The mother figure here is striding forward, head held high, proud and decisive, while the child lags behind. It calls to mind images of the diaspora – we could easily see Saorin's strong mother figure reflected in the images we see daily of refugee mothers forced to leave their countries and face adversity, shielding their children as they move towards a better life.1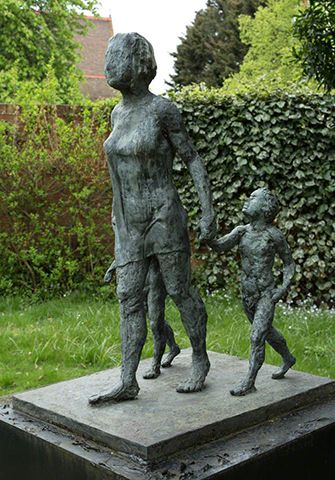 "She made broken look beautiful and strong look invincible. She walked with the Universe on her shoulders and made it look like a pair of wings."
-Ariana Dancu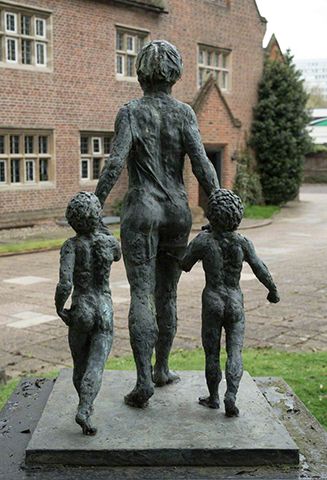 Credits
1.artuk.org
2.southendmayorscharity.net