More than just a Diggers Rest!
A fascinating subject we intend to look at soon is life on the Central Victorian Goldfields in the 19th century, as shown through the art of the day.
But before we do, we'd like to welcome a new subscriber, Greg, from Diggers Rest by "stopping off" at his home town, which is on the way to the Bendigo goldfields.
Nowadays, you can just fly past Diggers Rest at 100kph on the Calder Freeway, but in the 1860s, it was a welcome stopping place, some thirty kilometres (or 19 miles) from the city of Melbourne. The map and inset below shows where it is, within the State of Victoria.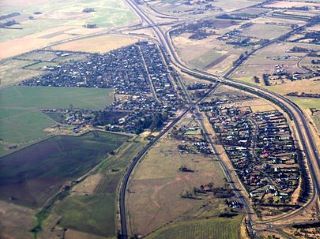 The discovery of gold in Central Victoria started to draw large numbers of men, and sometimes their families, to the area. "Diggers Rest" was an ideal place for travellers (Diggers) to break their journey, perhaps overnight, or at least for a meal. Of course, one of the first things to be built was the hotel, which opened in 1854, and operated continuously thereafter, until, sadly, it was severely damaged by fire in 2008.
Establishing a watering hole was one thing, but building up suitable overnight accommodation was quite another. Many immigrants arrived in Victoria unable to afford or even locate suitable lodgings. Reports of overcrowding, theft, and disease concerned a sympathetic and persistent social reformer, Caroline Chisholm. 1
Caroline began a campaign to provide cheap and safe accommodation for Diggers along the road to the Castlemaine and Bendigo gold fields. Her plan was to establish 'shelter sheds' or 'shake-downs'; simple accommodation with cooking facilities.1
Known as "The Immigrant's Friend", Caroline Chisholm is famous for being a tireless social activist and reformer. Her concern for working women, immigrants, and the unemployed became legendary. She is remembered as one of our great pioneering women. Her portrait graced the Australian $5 note until 1992.2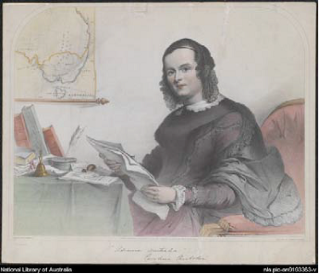 Thanks to Caroline's campaigning and dedication, Diggers Rest continued to grow throughout the 1860s, 70s and 80s. It became a village with a general store, post office, weighbridge, Mechanics' Institute and a chaff mill. By 1880, there was a sufficient permanent population to justify a school, and the Primary School opened in 1882. It, too, exists to this day, though it moved to a new site in 1990.2
Diggers Rest is also known as the home of the Australian winter Olympic gold medallist Lydia Lassila. She competed at five winter Olympic games (the first Australian to do so), from 2002 to 2018, and won a gold medal in the Aerials at the 2010 Vancouver Games. She has since written a book about her life called "The Will to Fly," and Australia Post produced a stamp in her honour.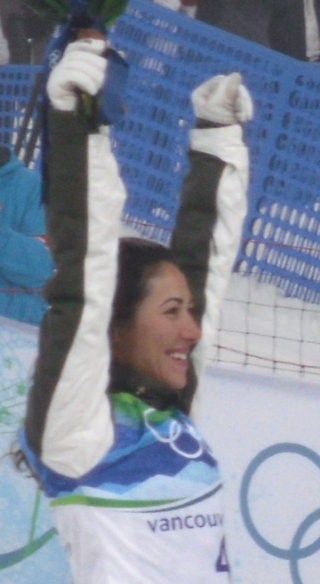 But Diggers Rest is probably most famous for being the location of a controlled powered flight, performed by Harry Houdini on 18th of March, 1910. Diggers Rest was an ideal spot for the flight as it offered a wide open space with some facilities nearby, and not too far from Melbourne. Harry Houdini had imported a Voisin biplane by ship, and took it to Diggers Rest in pieces, which he and a mechanic then assembled themselves.1
We now know that the development of flight and aircraft was happening simultaneously in a number of places around Australia. However, the flights by Harry Houdini are often publicised as being the first controlled powered flights in Australia, for two reasons. The first being that it was witnessed and recorded by the newly formed Aerial League of Australia (amongst others), and the second being that Harry made sure of sufficient publicity. He had a newspaper, The Argus and a photographer, plus other witnesses, all there to record the event. The Aerial League of Australia also later presented Harry with a trophy acknowledging his achievements.3
However, his flight was preceded by at least 2 other flights, one by Colin Defries in Victoria, in December 1909, and the other by Fred Custance, on 17th of March, 1910, in South Australia.
Neither got the recognition they deserved because of the lack of witnesses and reliable documentation. Other reports also name Ralph Coningsby Banks as also making an attempt at Diggers Rest.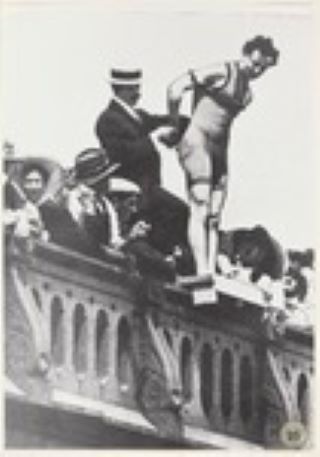 Harry Houdini is well known for his death defying stunts around the world, as shown above left, jumping off the Princes Bridge in Melbourne, handcuffed and manacled and coming up freed.
No doubt the publicity from the flying achievements of someone famous like him went on to inspire many others in the development of flight in Australia.
A café in Diggers Rest was named in his honour and exists to this day, as well as a memorial which was erected to commemorate the 100 year anniversary, in 2010.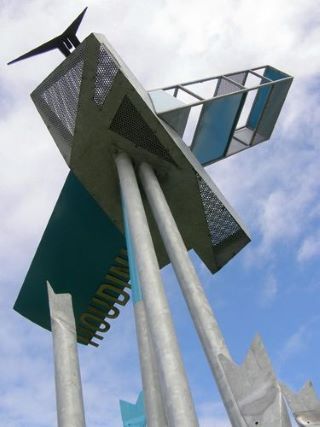 The first Australian built and designed aircraft is attributed to John Duigan, who had studied electrical and motor engineering in London, and returned in 1908 to work with his brother, Reginald. They made many flights in both Melbourne and Mia Mia, near Bendigo, constantly refining each design. The skill of John Duigan was to stand him in great stead as a pilot in the 3rd Squadron in World War One, where he flew over 99 missions in Northern France and was later awarded the Military Cross for gallantry in action.4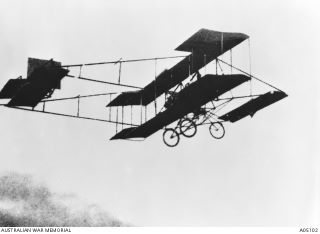 No matter who was actually first, I think the development of flight in less than 10 years, to reach the levels of both expertise and production that it did during World War One, was just amazing.
My own grandfather was an air mechanic in the 4th Squadron (known as the English Squadron 71), also stationed in Northern France, mainly working on Sopwith Camels. Perhaps this is where my own fascination with planes comes from!
So, Diggers Rest is "on the map" for a variety of reasons, starting from its birth at the start of the Gold Rush, to the beginnings of documented aviation in Australia, and now to preserving its precious history.
Footnotes
With thanks to:
www.diggersrest.vic.au/township-history-stories/Fragments of time series
Wikipedia.
Museums of Victoria
Australian Aviation - A Pictorial History, by Adam Lee