More magnificent Moorcroft - Part 2!
Many readers so loved the beautiful designs in Julie's recent Moorcroft post (click here) that we are going to present another Moorcroft post, this time with a focus on just some of the many designs inspired by nature.
Regular readers will know that here on the anArt4life blog we are all animal and nature lovers. You may remember reading at times about the furry members of our families, (past and present), who have been such a big part of lives. Caroline always seems to be a magnet for lost dogs and injured wildlife wherever she goes, Jane always seeks out the beauty of nature on her many travels and neighbourhood walks, and Julie and Anne are keen gardeners as well as dog parents.
Likewise, Moorcroft patterns have been strongly influenced by nature since the very beginning, and this continues right up to today, over 100 years later.
We start with the founder, William Moorcroft's, initial landscape designs in the 1910s such as Hazeldene, Claremont and Eventide…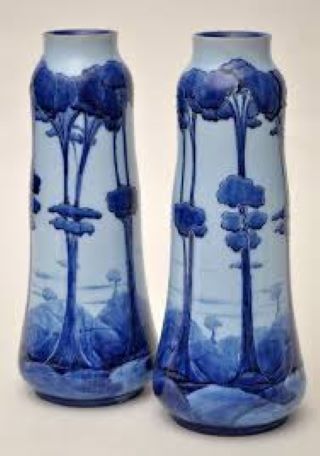 ………..and floral and fruit designs such as Pomegranate, Iris, Pansy, Poppy and Hibiscus, popular in the 1920s and 30s, and decades more.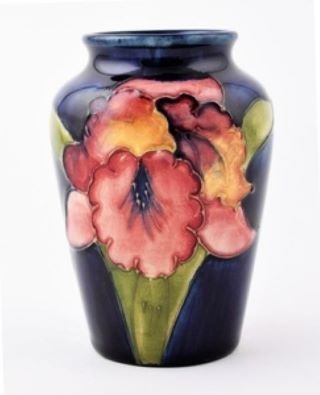 It was Walter, William's son, who took over Moorcroft when his father died in 1945, who introduced many exotic flowers and brighter colours into Moorcroft designs.
In 1986 Sally Tuffin took over design, though Walter stayed on as consultant. Aided by UK artist Phillip Richardson, she introduced animals, birds and geometric patterns into the vision of Moorcroft art, with designs1 such as Polar Bears, Carp (fish), Blue finches, Cats, and Penguins, and many more.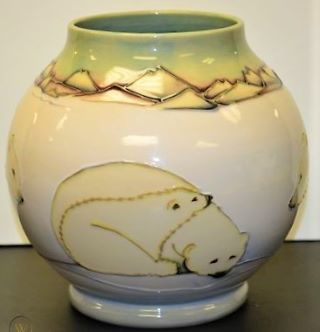 Rachel Bishop became the head designer at Moorcroft in 1993, and under her leadership, the Design Team have continued to design beautiful patterns including bees, butterflies, birds, animals, insects and many types of florals.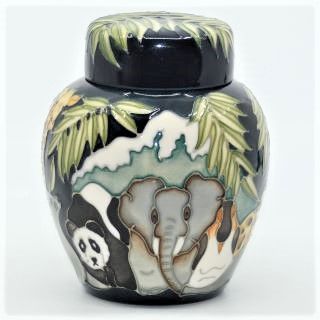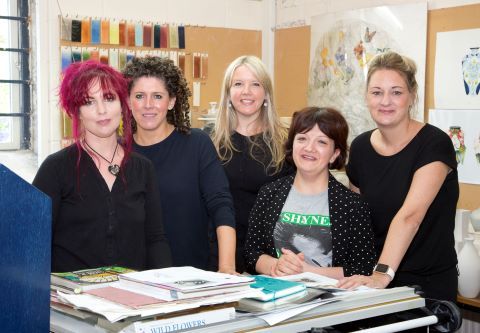 You may like to look at some of the current animal and floral designs in this new anart4life video, with images taken from the Moorcroft.com website:
Footnotes
With thanks to moorcroft.com