Mesmerising memories of MEM Donaldson
Today we are going to look at the work of writer and photographer Mary Ethel Muir Donaldson, who recorded scenes of countryside and life in the west of Scotland in the early 1900s to 1930s.
She seems to have been a unique character – a forthright, strong but diminutive figure. She didn't like her given names, and so was known as "May", or "MEMD" or "MEM", or just as "Herself", which is a Scottish term of endearment and respect for a lady in the Highlands.
Here are my two favourite photos. Spend a moment looking at the perfect detail and composition. Do you find them as compelling as I do, to want to know more about her?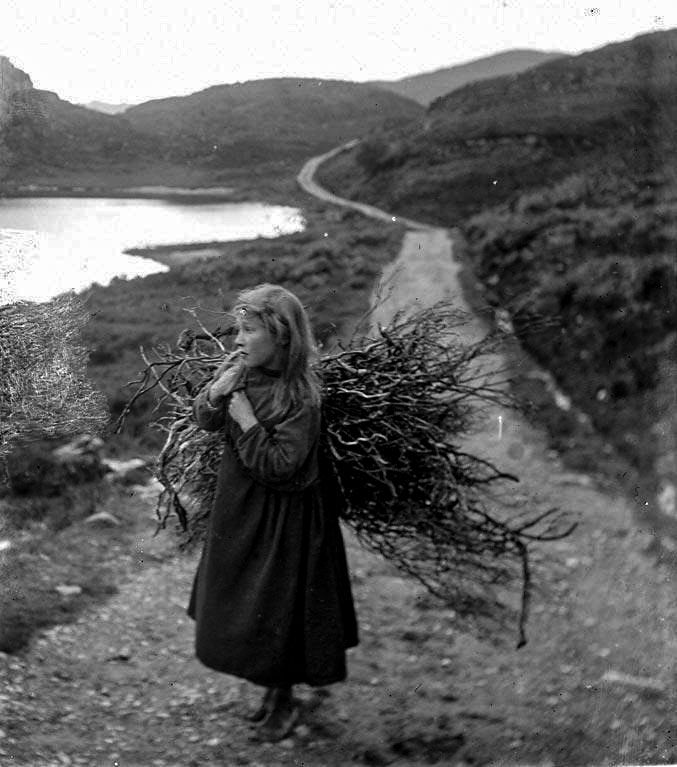 The Inverness Museum and Art Gallery1 summarises her life as follows:
"Mary Ethel Muir Donaldson was born in Croydon, England in 1876. As a young woman she sought out quiet and remote places to study natural history and became particularly attracted to the western highlands and islands of Scotland. As well as an author she was a passionate photographer who not only studied composition but also chemistry and optics, allowing her to process her own glass negatives, prints and enlargements. In addition to her dark-room she had a workshop in which she modified and improved her equipment.1
She travelled extensively throughout the northern and western highlands taking photographs. She specialised in topographical scenes and portraits. Her biographer, the archaeologist and costume historian John Telfer Dunbar, collected around 1000 of her prints and, on his death, donated them to Inverness Museum. Her collection covers the period 1900 – 1930." 1
I think it would be well worth looking thorough his biography, if you ever come across a copy of it.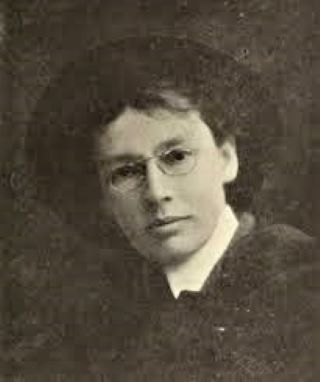 The website (see below) of Robert (Robin) Erskine Waddell provides a lot of insight as to the sort of person MEM was, and about her life. He has a family connection to MEM and she was godmother to his father, Walter. Robert has researched her history as part of his family tree compilation.
It appears that she arrived in Scotland in either 1905 or 1908, when she was 29 or 32 years old.
She was a deeply religious person, a High Anglican, and seems to have found that the beauty and remoteness of the Highlands brought her closer to God. She obviously loved it, despite the loneliness and the harsh conditions. She was particularly drawn to an area called Ardnamurchan, and the Bay of Sanna. Many of her photos are from this area.
She was always to be seen with notebook in hand, drawing maps and following the paths of the crofters (small tenant farmers). She carried her photographic equipment in a wooden cart with green leather sides, which she called "Green Maria" (which features in the photo above and on the biography cover).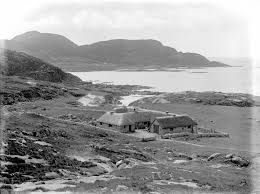 MEM wrote a number of books featuring meticulous details of the west of Scotland:
The Isles of Flame (1913), Tonal Mactonal (1919), Wanderings in the Western Highlands and Islands (1923), Islemen of Bride (1922), and Further Wanderings: Mainly in Argyll (1926), Scotland's Suppressed History (1935), Till Scotland melts in Flame: Talks on Scottish Church history for young people, etc (1949) – as well as a number of unpublished manuscripts.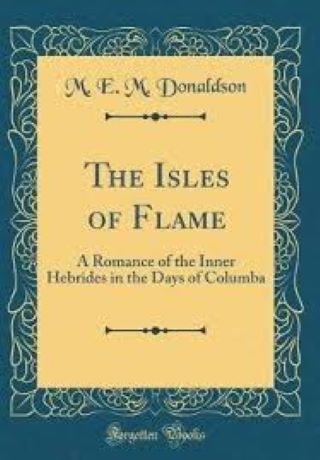 Many of her books were illustrated by Isabel Bonus, her friend and soulmate. Not much is known about when and where MEM met Isabel, but they became life partners from then on.
Together they built a house called Sanna Bheag, using local stonemasons and tradesman. This was then their haven and base for exploring the areas around western Scotland, photographing, writing and illustrating all they saw.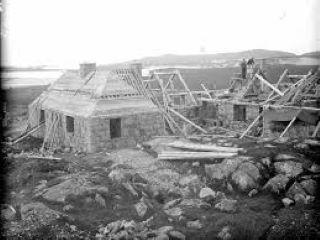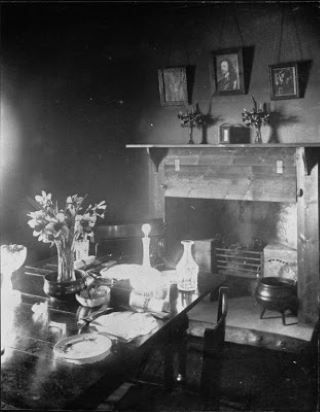 These photos above come from a photo album sent to Robert Waddell's father, Walter who was MEM's godson, for Christmas in 1927. Robert says about this "…… a chap might at least expect to cop a ten-shilling (£0.50) postal order from his wealthy godmother. Imagine my father's disappointment therefore, to receive a homemade photograph album of her house and vegetable plot." 2 How funny! Nevertheless, these photos are like gold to us today as a precious source of information about the way of life in the Highlands and Hebrides a century ago.2
Lets now take a look at some more of MEM's photographs: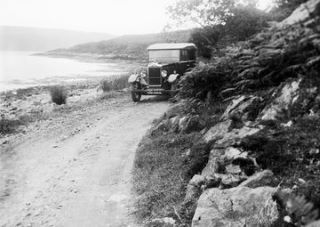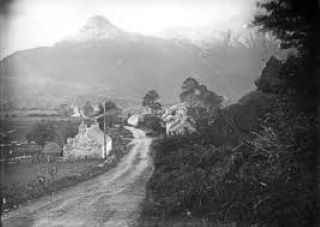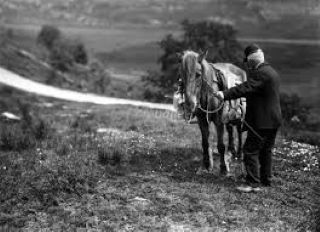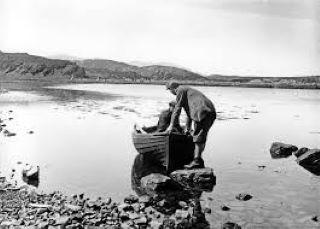 Do you find these images as hauntingly beautiful and mesmerising as I do? They capture so perfectly the beauty, ruggedness and enduring spirit of all who lived there.
Robert Waddell tells us that Isabel Bonus died on 9th August 1941, at a nursing home in Oban. He says "I have heard it said that she died of acute peritonitis, and that medical attention was seriously delayed because of the continued lack of a well-metalled road between Ardnamurchan and the world outside."3
Unfortunately, the house burned down in 1947, and it seems that MEM then left the area and returned to Edinburgh, and the house remained just a pile of rubble for decades after.
MEM died on 17th of January 1958, and is buried at the cemetery in Oban, in west Scotland, possibly joining her dear friend, Isabel Bonus. The headstone reads3:
R.I.P.
HERE LIES THE
FOLDED GARMENT OF
ISABEL BONUS
BELOVED FRIEND DEPARTED THIS
LIFE AUGUST 9TH 1941
WHEN THOU REWARDEST THY SAINTS
O LORD REMEMBER HER FOR GOOD
HERE ALSO LIE THE MORTAL REMAINS OF
M.E.M. DONALDSON, HER BELOVED FRIEND
WHO WROTE BOOKS IN DEFENCE OF SCOTLANDS
FAITHFUL REMNANT, THE SCOTTISH EPISCOPAL
CHURCH, DEPARTED THIS LIFE ON 17TH JAN. 1958
"GOD BE MERCIFUL TO ME A SINNER"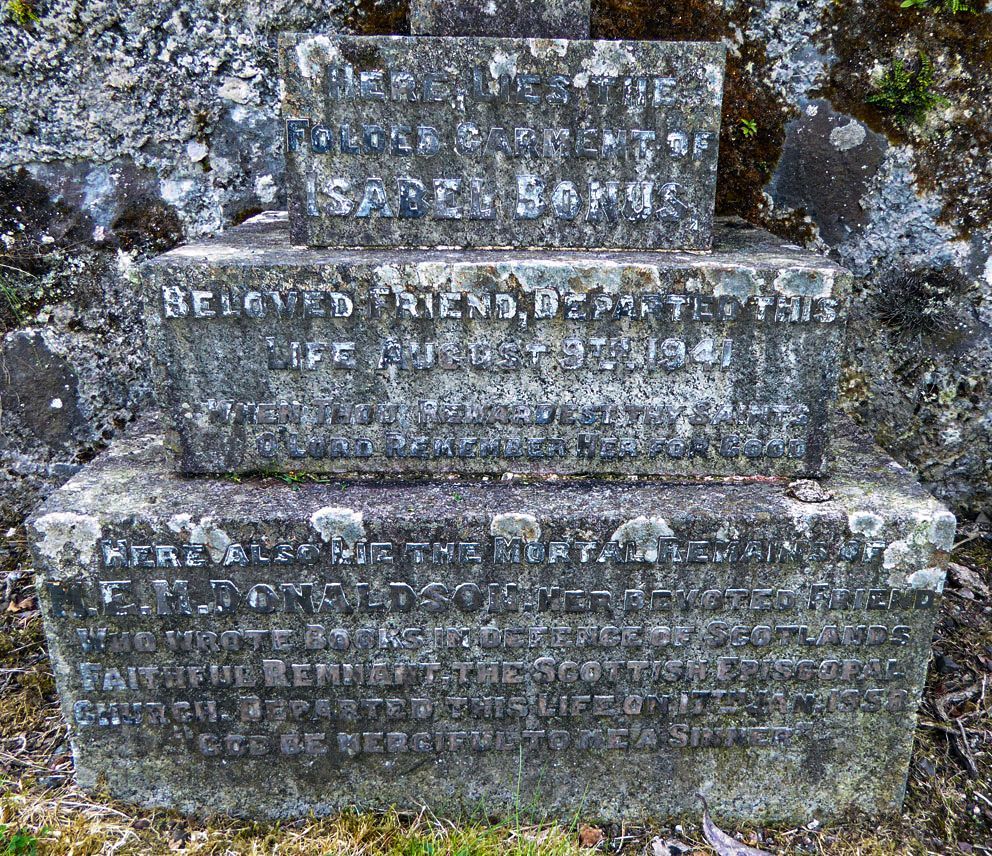 If you are interested to gain more insight into the character and life of this pioneering lady of photography and written history, from the research of Robert Erskine (Robin) Waddell, please click here.
If you would like to see an online version of MEM's book "Wanderings in the Western Highlands and islands: Recounting Highland and clan history traditions, ecclesiology, archæology, romance, literature, humour, folk-lore, etc (1923)" Click here.
Footnotes
With thanks to
Inverness Museum and Art Gallery, (highlifehighland.com/inverness-museuma-and-art-gallery/)

Highland History and Culture, (ambaile.org.uk); and correspondence with Robert (Robin) Erskine Waddell

Robert (Robin) Erskine Waddell, (via ornaverum.org.uk)

The blog by Marc Calhoun about searchinng for MEM's gravestone, and the comments in reply show many people are interested in this fascinating lady.