Light, Shade and Shadows in Black and White
Continuing on from yesterday's post on Light I want to talk about an invention in the 1800s which brought about a different way for us to see the world and its elements such as light and dark.
I'm not specifically talking about the camera because primitive forms of cameras were around as early as the C16th. Today I'm talking about the invention of photography and the metal based daguerreotype process which was announced to the world in 1839 through the work of Nicephore Niepce and Louis Daguerre.
Amazing photos of light and shadows began to appear as the new photographers experimented with black and white images. And then William Henry Fox Talbot invented the paper-based calotype negative and the salt print processes.1 Below is the image of the very first photograph taken.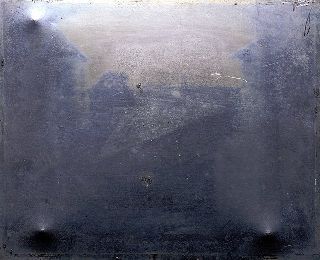 And this is the first color photograph captured in 1861. The process involved the use of blue, red, and green filters. In 1855, James Clerk Maxwell suggested a groundbreaking theory that the mixing of three lights sources could recreate any conceivable color. In 1861, at the Royal Institution of London, photographer Thomas Sutton was directed by Maxwell to take three separate black and white photographs of a colorful tartan ribbon using blue, red, and green filters. Projected onto a single screen using similar filters, the three photographs merged to create one. The somewhat successful result proved that color photography is possible.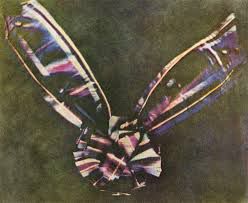 The first photograph of a human appeared as shown below in a snapshot captured by Louis Daguerre. The exposure lasted around 7 minutes and was aimed at capturing the Boulevard du Temple, a thoroughfare in Paris, France. Due to the long exposure time, many individuals who walked the street were not in place long enough to make an impression. However, in the lower left of the photograph we can see a man standing and getting his shoes polished. Further analysis of the picture later found a few other figures – can you find them?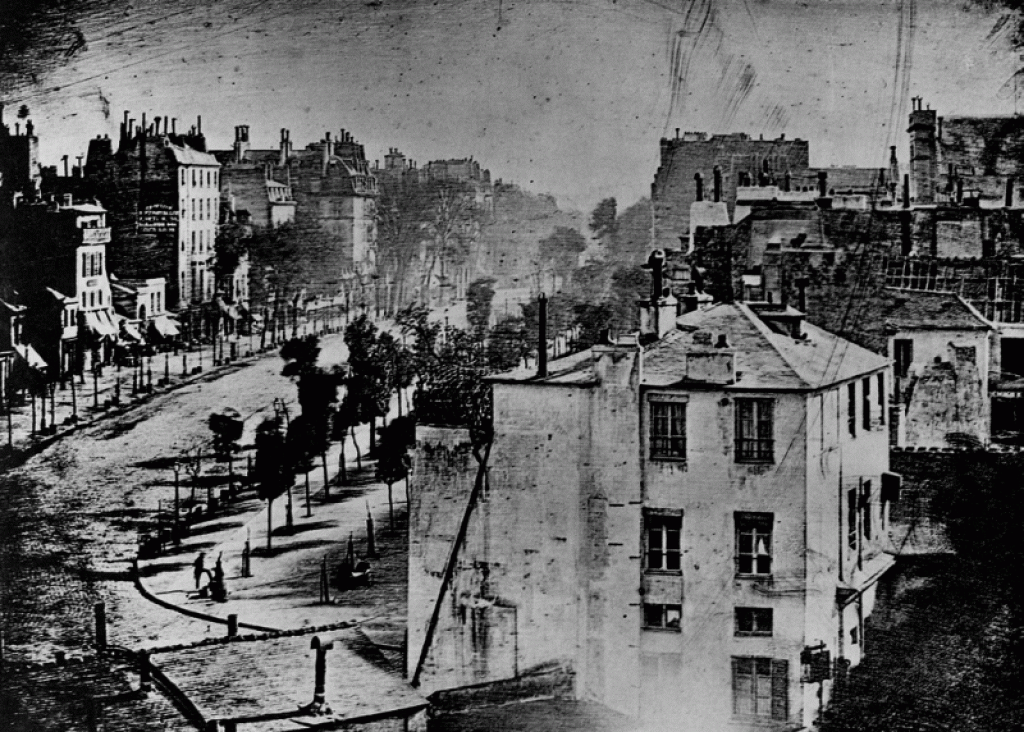 The first photograph of our sun was taken by French physicists Louis Fizeau and Leon Foucault on April 2nd, 1845. The snapshot was captured using the daguerreotype process and resulted after a 1/60 of a second. Apparently if you observe the photograph carefully you can spot several sunspots. 2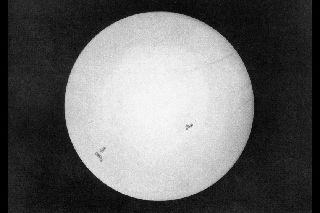 I have also been able to find what is believed to be the first photo of a tornado taken by A.A. Adams 1884 in Garnett, Kansas. What a remarkable image.
The funnel appeared at around 5:30 pm and traveled in a northeasterly direction for about 30 minutes. This gave Adams plenty of time to set up his camera and take this historic photograph. Adams snapped the image while standing next to the United Presbyterian Church in Garnett when the tornado was about 14 miles away. It wouldn't be surprising if this photo was on every storm chaser's wall.This famous picture now resides at the Library & Archives collection of the Kansas Historical Society.3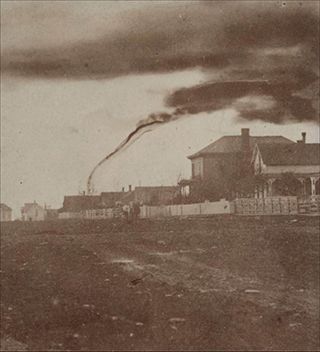 Who hasn't heard of Machu Picchu in Peru? Hiram Bingham III took the earliest photograph of Machu Picchu.
Already known to exist by Peruvian locals, Bingham introduced this Inca city to the world after visiting it in 1911. The photograph was taken after the area was cleared of foliage and only half of Machu Picchu is visible in the picture. With over 150 buildings and 3,000 stairs, it is hard for one to believe that anyone could build such a splendid city without the wheel and modern tools.3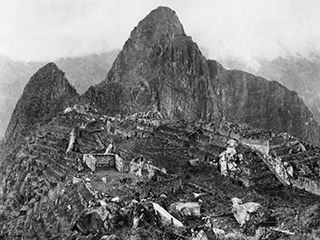 And while we are talking the beginning of photography, can you imagine your world without videos and movies?
In 1888, French inventor Louis Le Prince filmed the two-second movie clip called The Roundhay Garden Scene in Leeds, England.
In the film, we see Adolphe Le Prince, the son of Louis, walking in a large circle. Annie Hartley is wearing a light-colored dress and turning around. The film was recorded in the garden of Sarah and Joseph Whitley, the older couple who are also visible in the film. Sarah appears to be walking backward in the clip. Sarah Whitley passed away ten days after filming this scene. This Roundhay Garden Scene footage is the oldest surviving film believed to exist. 3
I can't possibly have a post on the birth of photography without acknowledging Henri Cartier-Bresson (1908-2004), the French humanist photographer considered a master of candid photography, and an early user of 35 mm film. He pioneered the genre of street photography, and viewed photography as capturing a decisive moment.1
As you admire these candid moments photographed by Cartier-Bresson please take note of the magical interplay he has captured between the tones of light and shade: from Paris to Salerno (Italy) to China: he was the master.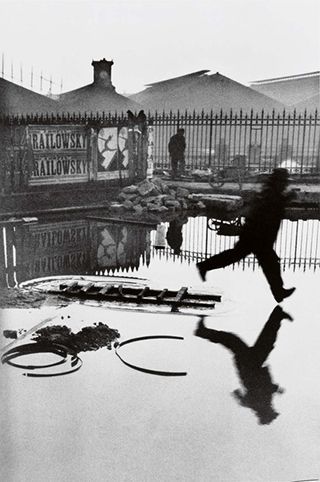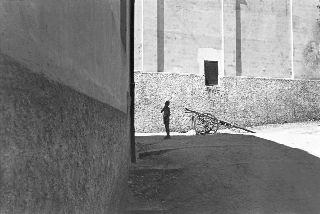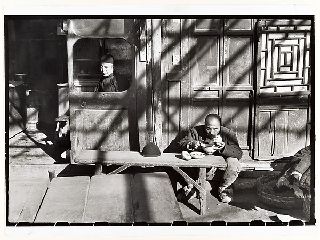 Henri Cartier-Bresson traveled to China for LIFE magazine twice, in 1948 and 1958, each time deftly capturing with a humanist eye the country at a time of political and economic change...Indeed, throughout Cartier-Bresson's career it is his warm personal perspective that infuses his photographs with respect for all humankind.(artsy.net).
To conclude, I want to herald the work of contemporary artist Frederick Mershimer who works creating mezzotints. Please follow the bookmark link below to see some of his amazing images.
A Mezzotint is an engraving technique developed in the seventeenth century which allows for the creation of prints with soft gradations of tone and rich and velvety blacks. For more information about this technique from the Tate UK- Click Here.
Credit:
en.wikipedia.org
petapixel.com
historicmysteries.com