To celebrate International Women's Day 2020,  we will highlight some of the amazing women artists either born or who spent a lot of their lives in Australia. We will showcase one female artist per decade, over  the last 100 years and introduce you to the ground breaking #knowmyname initiative by the National  Gallery of Australia (NGA)
The NGA has announced a major ongoing campaign to recognise and celebrate Australian women artists. The campaign will include social media and digital activations, outdoor media, research, fundraising, exhibitions, retail partnerships and creative collaborations.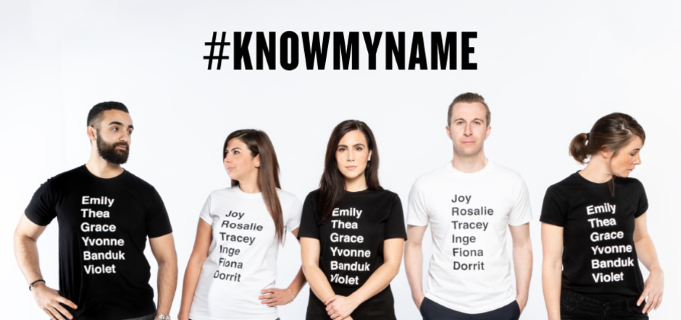 In May 2020, the National Gallery will unveil a significant exhibition of Australian women artists across its gallery spaces with the intent to tour the exhibition throughout Australia in 2021. The National Gallery will also exclusively show only female artists in the 20th century display of Australian art from May to October 2020.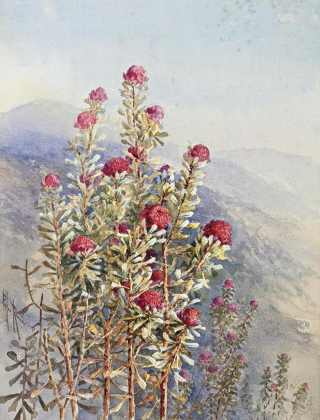 "We want to do more than have a conversation about equality, we want to take action and address the significant imbalance before us," said Nick Mitzevich, Director of the National Gallery of Australia. "The value of artists in this country needs to be elevated as we are a thriving, diverse culture that should be celebrated."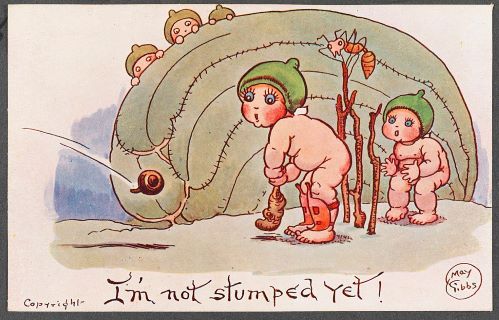 This postcard which retailed for about 3 pence was part of a set of cards which May Gibbs designed for people to send to the troops who were serving overseas, hence the encouraging captions.
The campaign of the NGA builds on the work of the National Museum of Women in the Arts in Washington D.C. which, in 2016, asked people if they could name five women artists. "It's a simple question - can Australians name five women artists? We want to drive awareness of women who have made or are making a huge contribution to our cultural life", said Mr Mitzevich.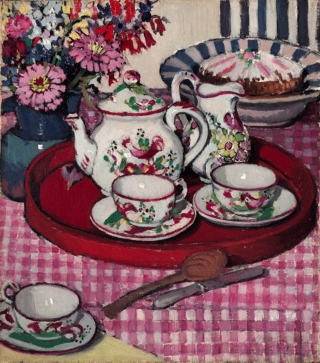 "It is time to meet Australia's culture makers, hear their stories, see their art and know their names," said Alison Wright, Assistant Director National Gallery of Australia. "Women have been shaping Australian culture for more than 60,000 years and it is through the voices of artists we can define a country of tolerance, kindness and inclusion."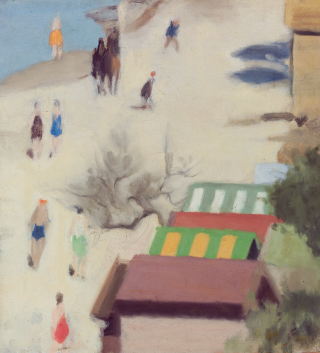 Women represent approximately 25% of the Australian art collection at the National Gallery, which is collaborating and supporting independent researchers' Countess Report in developing guidelines for arts organisations to achieve equality, building on the work of the National Association for the Visual Arts, the Australia Council and the Sheila Foundation for women in visual art.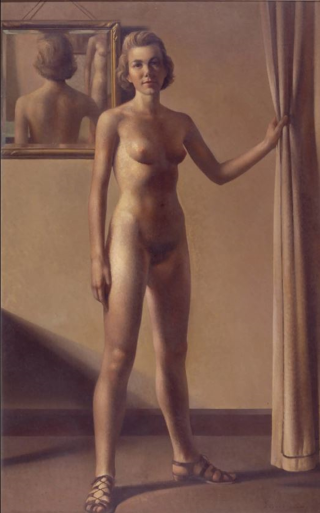 For detailed information about this Self Portrait, please click here.
Pixie O'Harris, children's book author, painter, illustrator and broadcaster was likened to May Gibbs. She wrote and illustrated stories in the Sydney Mail, and drew cartoons and caricatures for the Bulletin and cartoons for Aussie.
Pixie produced two volumes of autobiography: Was it Yesterday? (1983) and Our Small Safe World: Recollections of a Welsh Childhood (1986), painted around 50 murals and wrote and illustrated 22 children's books...a name to remember.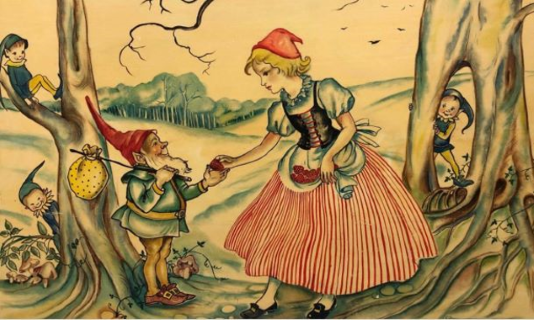 For six weeks more than 1300 static and digital locations across metro and regional Australia will feature images of works of art by Australian women from the national collection, reaching more than twelve million Australians.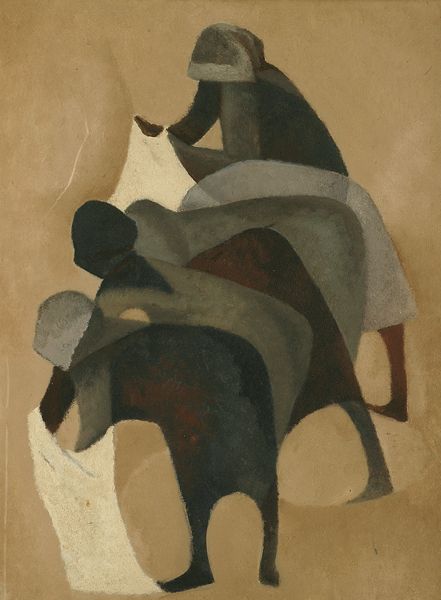 For more detail on Dorothy Braund please click here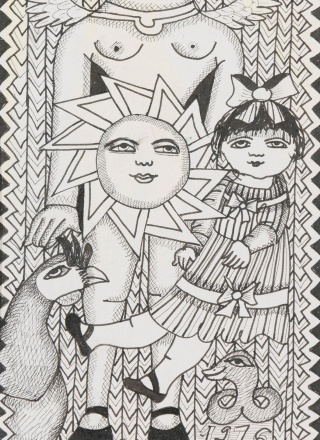 For more detail on Mirka Mora please click here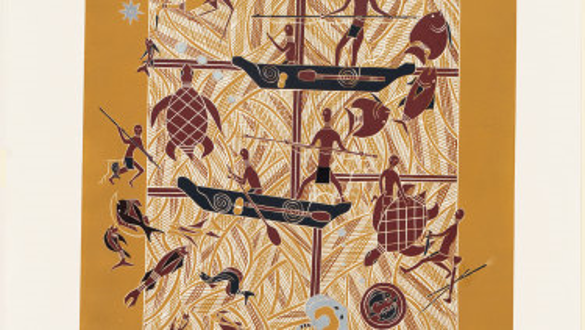 The work of above is from Yolngu printmaker Banduk Marika, who is from north-east Arnhem Land Minyapa Ga Dhanggatiyanga. To give our subscribers from overseas a reference point, this is approx 4,000kms by road from Melbourne, Victoria in the south of the Australian continent.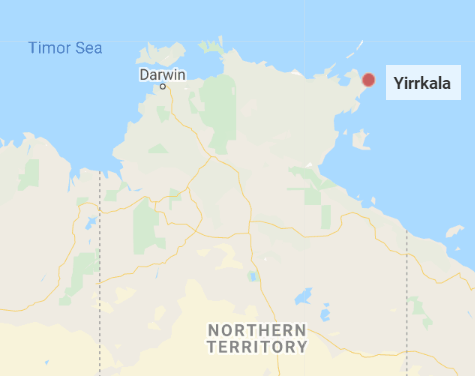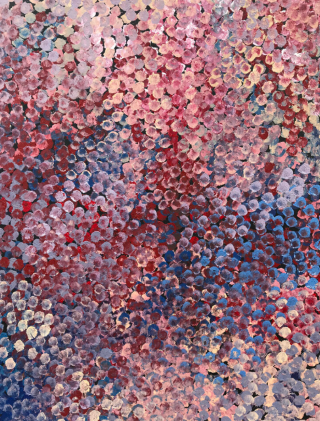 Below is the livery on the Qantas' Boeing 787-9 Dreamliner which showcases the artwork of Emily Kame Kngwarrey. Based on her 1991 painting Yam Dreaming
(Credit qantasnewsroom.com.au) the design depicts the culturally significant yam plant, an important symbol in Emily's Dreaming stories and a staple food source in her home region of Utopia, 230km north-east of Alice Springs.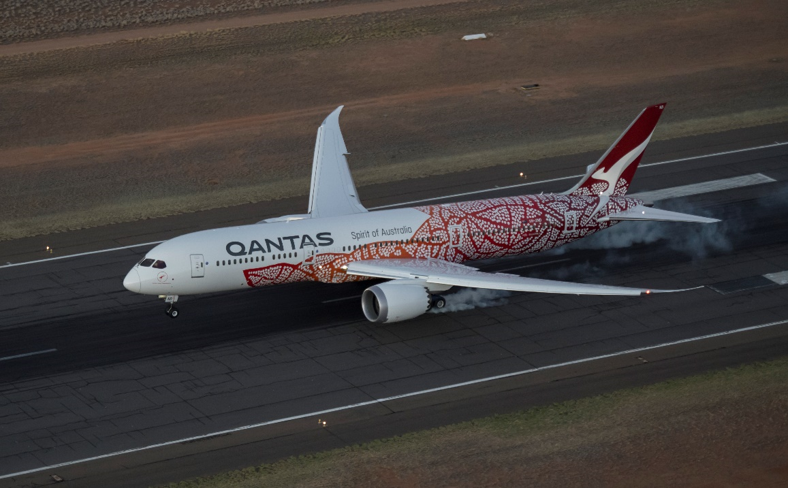 For those that like fast facts:
The livery based on Emily's Yam Dreaming artwork took:
A team of more than 60 graphic designers, engineers and painters at Boeing's Seattle facility who worked with Balarinji to install the design onto the aircraft, taking more than ten days to complete.
There are close to 5000 dots on the aircraft.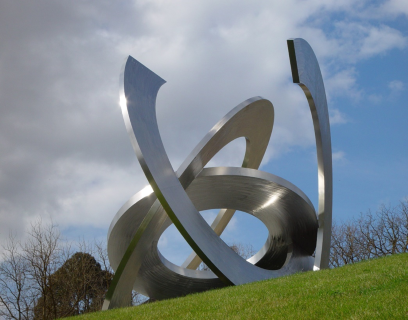 Born in Berlin in 1915, Inge King left Germany in 1939 and sought refuge in England. She began her art studies at the prestigious Royal Academy in London but finished them in Glasgow when London was bombed during WWII. She eventually fell in love with an Australian, the printmaker Grahame King, whom she would later marry and the two moved to Australia in 1951. They established themselves in Warrandyte (Victoria) and, together, dug out a studio under the Robin Boyd-designed home where they raised two daughters.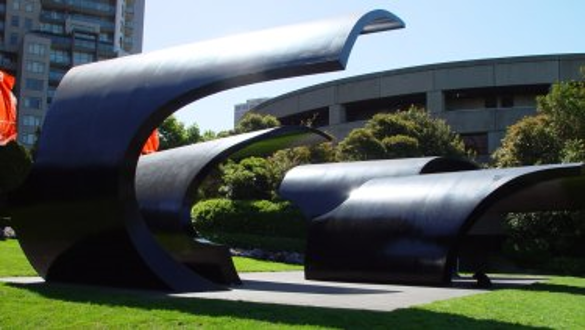 King has previously spoken of the impact of the Australian landscape on her work – utterly foreign to her as an emigre from Europe - her monumental sculptures seen across Melbourne, from the iconic waveform design on the lawn of the Arts Centre (Forward Surge), the majestic, shimmering rings in the grounds of the Heide Museum of Modern Art (Rings of Saturn) to the eponymous red ringed-structure on the edge of Eastlink (Red Rings).
"I have always thought of sculpture on a large scale," she told Fairfax Media in 2013. "The Australian landscape fascinates me. It's vast and rough, it's untidy and how can you counter that? You can make something 10 or 20 metres high and it doesn't mean anything. It has to have power and the power comes through simplicity and inner strength." (Credit Dewi Cooke smh.com.au)
....and what a stunning way to close our celebration of International Women's Day.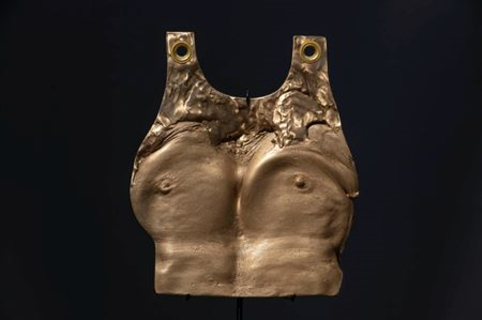 Julie Rrap has been a central figure in Australian contemporary art for over four decades. Since the mid-1970s, Julie has worked with photography, painting, sculpture, performance and video in an ongoing project concerned with representations of the body.
in November 2019 ARC ONE Gallery presented Twisted Logic, an exhibition of new sculptures by Julie Rrap. The exhibition brought visual expression to the ongoing struggle in which the radical possibilities of art, to question and to challenge, can be silenced and possibly destroyed; it also suggests that art can re-form from the ashes of conflict. (Credit arcone.com.au)
In Melbourne on International Women's Day 8th March 2020 we will be hoping for the biggest crowd at a Women's sporting event in history, the T20 Women's Cricket World Cup final between Australia and India. Whatever the result, let's celebrate the contribution of All Women Around Our World.
If you are interested in other Australian Women artists along with those above, follow the link below to Thea Proctor and Grace Cossingting-Smith